The year 2023 is set to be another exciting one for design, art and architecture. From the Venice Architecture Biennale in Italy, to a new exhibition from artist and activist Ai Weiwei and the opening of a monumental interfaith building in Abu Dhabi, there are plenty of exciting moments the Design Indaba team are looking forward to.
Below, we explore some of the events, exhibitions and projects happening around the world — including the work of two Design Indaba alums — that are sure to inspire.
Ai Weiwei: Making Sense at the Design Museum, London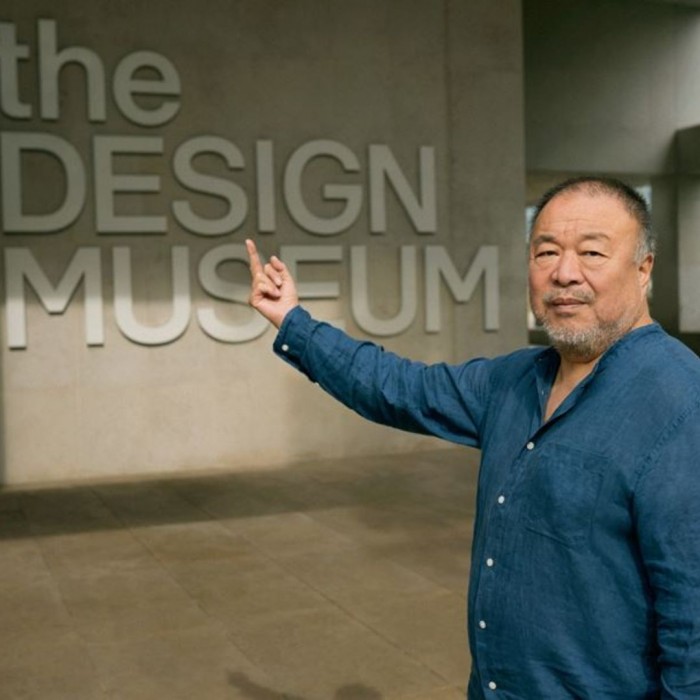 Design Indaba alum Ai Weiwei's Making Sense exhibition will be headlining the Design Museum in London between 7 April and 30 July 2023. This much-anticipated exhibition will present a collection of the multitalented artist and activist's most recent and previously unseen commissioned pieces.
The exhibition, inspired by historical Chinese artefacts, 'is a meditation on value – on histories and skills that have been ignored or erased', according to the Design Museum. It will offer thought-provoking commentary on design and what it reveals about our changing values.
Venice Architecture Biennale
The Biennale di Venezia, held every two years, is an exhibition of architecture by international participants and one of the most prestigious cultural events on the calendar. For the 18th edition, design lovers will flock to Venice, where the long-running event will take place between 20 May and 26 November 2023 in the tranquil city gardens.
This exhibition, themed 'The Laboratory of the Future', will be curated by academic, educator and bestselling novelist Lesley Lokko (pictured here with Roberto Cicutto, the president of the Venice Architecture Biennale). Lokko is the founder of the Graduate School of Architecture in Johannesburg, as well as the African Futures Institute, a postgrad school of architecture and public events platform.
The Abrahamic Family House, UAE by Adjaye Associates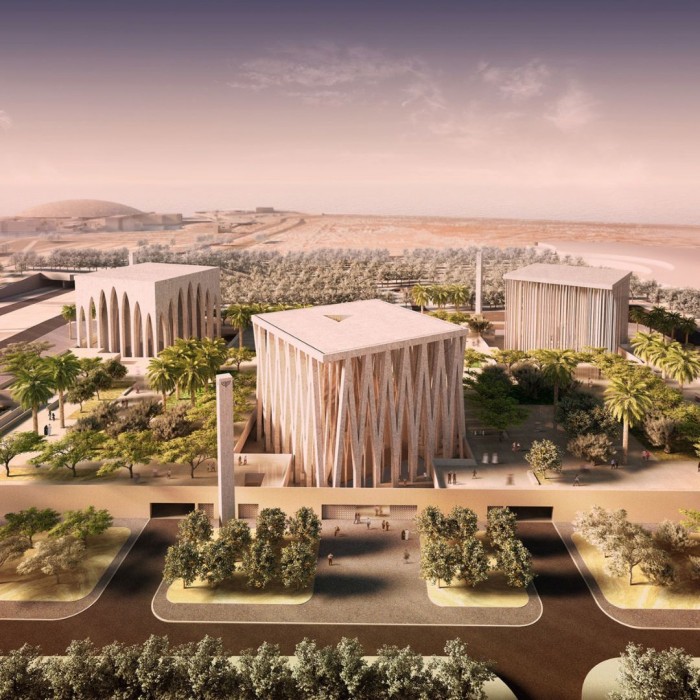 Tapped to open to the public some time in 2023, the Abrahamic Family House on Saadiyat Island in Abu Dhabi was designed by Adjaye Associates, the eponymous architecture studio of Design Indaba alum David Adjaye.
The interfaith complex consists of three religious spaces – mosque, synagogue and church – unified by design, with the aim of highlighting the similarities between Abrahamic religions and fostering understanding. Adjaye noted that he wanted 'to create a building that starts to dissolve the notion of hierarchical difference – it should represent universality and totality, something higher, that enhances the richness of human life.'
Read more
Meet the South African artists exhibiting at La Biennale Di Venezia
Photographs: Rick Pushinsky, Biennale di Venezia and Adjaye Associates