In 2012, visual artist Jonas Staal founded the New World Summit, an artistic and political organisation dedicated to providing "alternative parliaments" to host unacknowledged states, stateless and blacklisted political groups that find themselves excluded from traditional democracy. One such body, the autonomous government of Rojava will now be hosted in a new public parliament built as a collaboration between the New World Summit, the Democratic Self-Administration of Rojava.
A stateless Kurdish region in Northern Syria, Rojava claimed autonomy amidst the brutal Syrian civil war. The citizens of Rojava drafted their "Social Contract" based on key principles which include democratic confederalism, gender-equality, secularism, self-defense, communalism, and social ecology.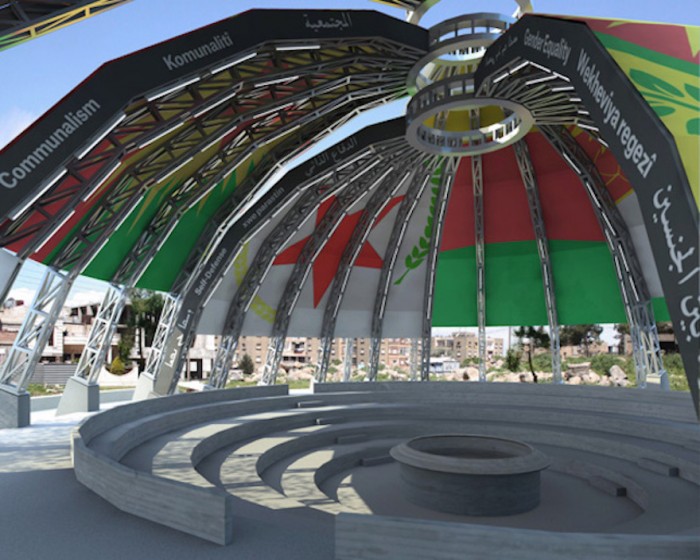 Although the area still faces brutal attacks by the Islamic State, they have created local assemblies that govern their own neighbourhoods and cities. They have also enacted laws that demand gender-equal representation in all areas of public life, initiated workers cooperatives, and built new universities. At the same time, its People's and Women's Protection Units (YPG/J) have defended the region against the continuous attacks.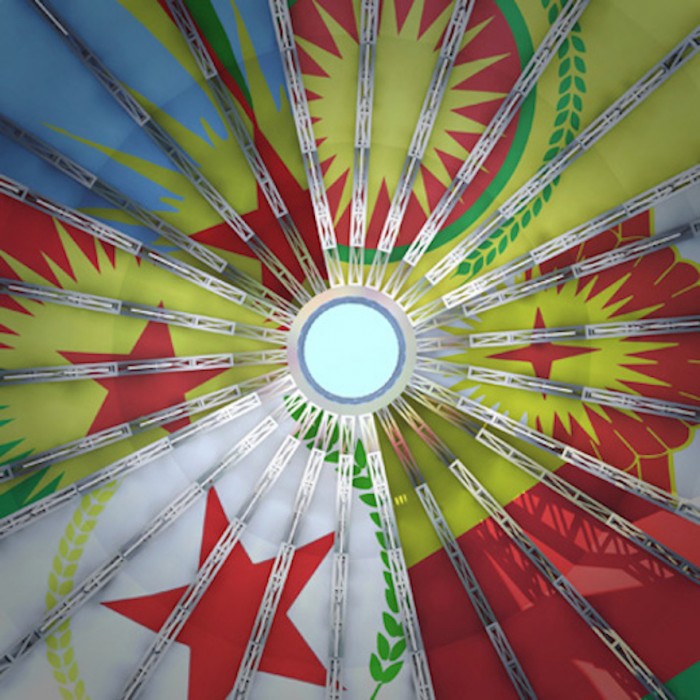 In the lead up to the construction of the alternative parliament, a summit was held in Rojava in which a number of prominent speakers gathered to discuss the New World Summit's opposition to what it describes as "democratism". The concept refers to the misuse of democracy for expansionist, military and colonial gains.
"The most recent excess of democratism has taken the form of the so-called War Against Terror. In opposition to democratism the New World Summit explores the field of art as a space to re-imagine and act upon a fundamental practice of democracy," writes the organisation.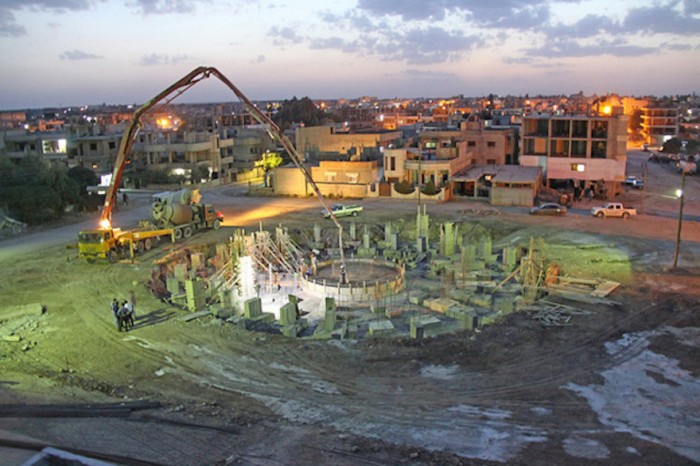 Speaking to Dutch Design Today, Staal explained that his work engages art, design and architecture as mutually supportive domains.
"If we wish to imagine or design the world differently, we cannot do so as artists alone. We must seek the relation between political and artistic imagination to think and act in the world differently," he added.