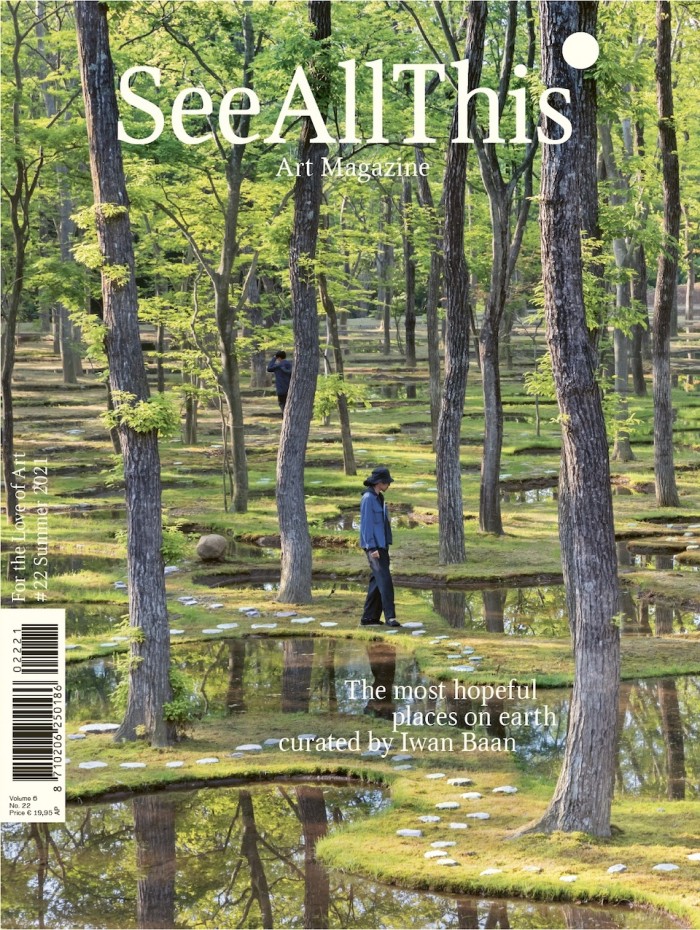 One of the design world's foremost photographers, Iwan Baan is best known for capturing iconic buildings by the industry's greatest names. He has documented architecture by the likes of Frank Gehry, Zaha Hadid, Rem Koolhaas, Herzog & de Meuron, Diller Scofidio & Renfro, and the list goes on... He has also contributed to numerous books over his career. In short, he has gained such renown that architects and designers seek him out to capture their projects around the world. As a result his images demonstrate a well-travelled life.

Hamstrung by a halt on travel, and seeing the world through the lens that COVID-19 has forced on us all, Baan is looking back at his work with new perspective. He was forced to travel in a different way - not so much from place to place as backwards in time, through his past work. The result is his guest curation of the summer edition of Dutch magazine See All This, which sees him taking the reader on a trip to unique spots by revisiting images from his archive.
With the easing of travel restrictions this year, many of the photographs were also recently captured during Baan's journeys to these wonderlands.
This series signposts some of the most hopeful locations on earth. Baan shares 'unforgettable and undiscovered' places where man and nature have always existed in balance with one another, or where equilibrium has been restored. The collection reveals how Baan's studied eye captures the way humans design the environments we live in. The images include highlights of Baan's large body of work as well as pieces that have never been published before.
In an interview with Dutch writer Daan Heerma Van Voss, Baan describes the concept behind the idea of 'hopeful places'. "I've always been fascinated by unique, site-specific solutions. Globalization has produced a certain sameness, hasn't it? A kind of monoculture that means that many countries now look identical. The same shops, the same architecture, the same way of life. What interests me are those places that have embarked on a third phase. After the first phase of authenticity and the second of globalization, we are now entering a phase in which an authentic new life is emerging within the globalized setting, where the local is returning and co-existing with the international," he says.
Among the sites Baan includes in the series are places like Tippet Rise Art Centre in Montana, where #DI18 speakers Ensamble Studio created three dramatic installations. There's also the inspiring Lycée Schorge by Burkina Faso-born Diébédo Francis Kéré (he spoke at DI11); and, the award-winning Art Biotop Water Garden by Junya Ishigami, a magical example of how human intervention can enhance a landscape.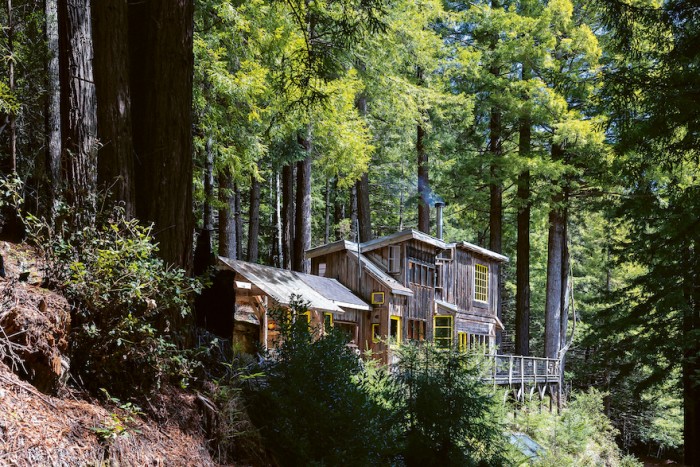 And yet another is Fogo Island. In describing this place, Baan also sums up his approach in general: "In the past, it was a major travel node and also the centre of a huge cod fishing industry. It was an international hub. Now it's an airfield in the middle of nowhere. As the economy of the once-busy islands waned, the young people moved away. The fishing disappeared. Life got more and more impoverished. But in the last few years, new life has emerged. Artists can now get residencies there. Splendid new buildings have appeared, all built with loving care. That combination of past and future, of desolation and high-end architecture, is what I find hopeful. Even in the midst of decline, new life can emerge."
For more:
Visit iwan.com and seeallthis.com.
Iwan Baan: Looking at architecture through a photographer's lens.
Ensamble Studio is at the forefront of architecture, art and academic research.
Ensamble Studio on building flexible, stackable spaces and working with nature.
Francis Kéré: African architecture should stop copying the West.
Francis Kéré: Africans need to develop their own identity in architecture.
Credits:
Iwan Baan / See All This Art Magazine / Daan Heerma Van Voss