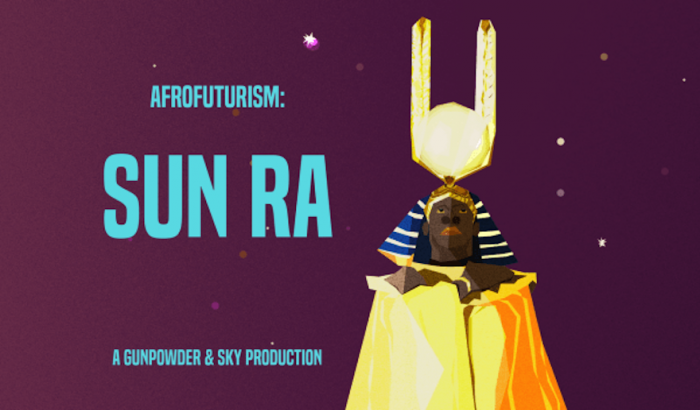 The history of black bodies is one of displacement and erasure. Africans in the diaspora and at home are now using their reclaimed agency to reimagine their narratives using elements of science fiction, mythology and design. Afrofuturism is a term coined by cultural critic Mark Devy in 1994, but afrofuturists have been debated in essays as early as 1992. However, the most poignant exploration of the genre came in the mid 20th century when the aesthetic took shape in the music of Sun Ra, an American jazz composer and philosopher who used components of interplanetary thinking to express black realities. Now, these concepts will be explored through a new animated series created by DUST.
"With DUST, our goal is to bring our viewers visions of the future that you don't see on other sci-fi channels; exploring Afrofuturism fits right in with that goal," said Sama'an Ashrawi, co-producer of the series alongside Steven Jackson.
The first episode of Afrofuturism: Sun Ra was released this week and has almost reached 10 000 views on YouTube so far. According to Ashrawi, the series, Narrated by Little Simz, hopes to explore alternative realities rooted in black culture.
"Until mainstream science-fiction is made to be more inclusive, it will continue to be not only important, but also imperative, that these stories be told. Look at how Hidden Figures is doing at the box office," Ashrawi was quoted as saying. "Could that be a clue that audiences want to see black people included in stories about outer space? As we put this project together, we spoke with so many people who had no idea this world existed, and that's when we knew we were doing something special."
Watch the first episode below and read the full interview with producers on DUST's homepage.