Imagine cities powered by coffee? And we don't the mean caffiene the inhabitants are drinking. What if you look at coffee waste as a valuable resource? That's what clean technology company Bio-bean is doing: their award-winning technology allows them to recycle waste coffee grounds into advanced biofuels that can be used instead of fossil fuels to power cities.
Bio-bean is an award-winning clean technology company that recycles waste coffee grounds into advanced biofuels that could replace fossil fuels in cities. The company was founded by Arthur Kay, who was studying architecture at UCL at the time and tried to imagine the possible resource that was hidden in the waste produced by our coffee addiction.
Based in London, bio-bean is the first company to industrialise the process of converting waste coffee grounds into sustainable biofuels and biochemicals. Working alongside existing energy and waste infrastructure, Bio-bean is working towards developing carbon-neutral products that will make fossil fuels and chemicals obsolete.
Currently the bio-bean processing plant is able to transform 50 000 tonnes of coffee waste into fuel per year, which makes up 1 in 10 of the coffees drunk every year in the UK. Take a walk through the world's first coffee-recycling factory with food sustainability photographer Miles Willis.
The photos demonstrate the journey from when coffee is tipped at their London site through to Coffee Logs and coffee pellets ready for distribution to retail partners.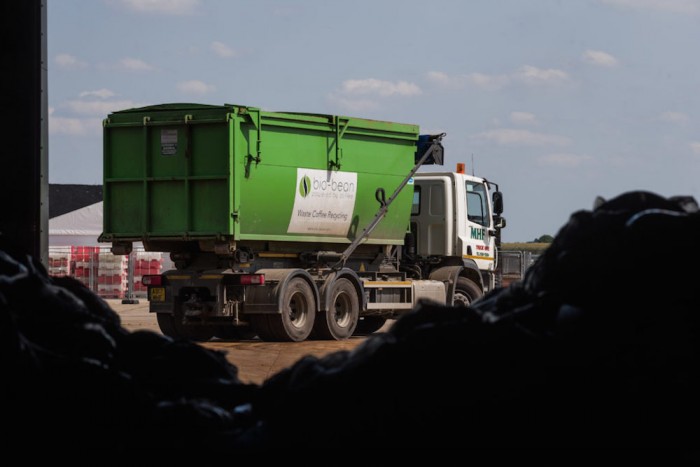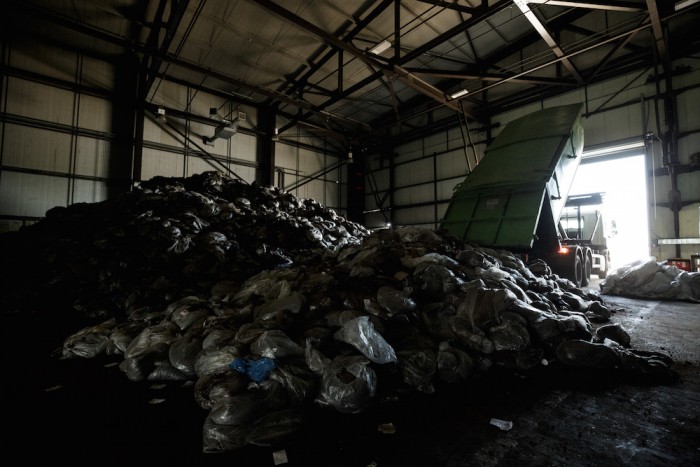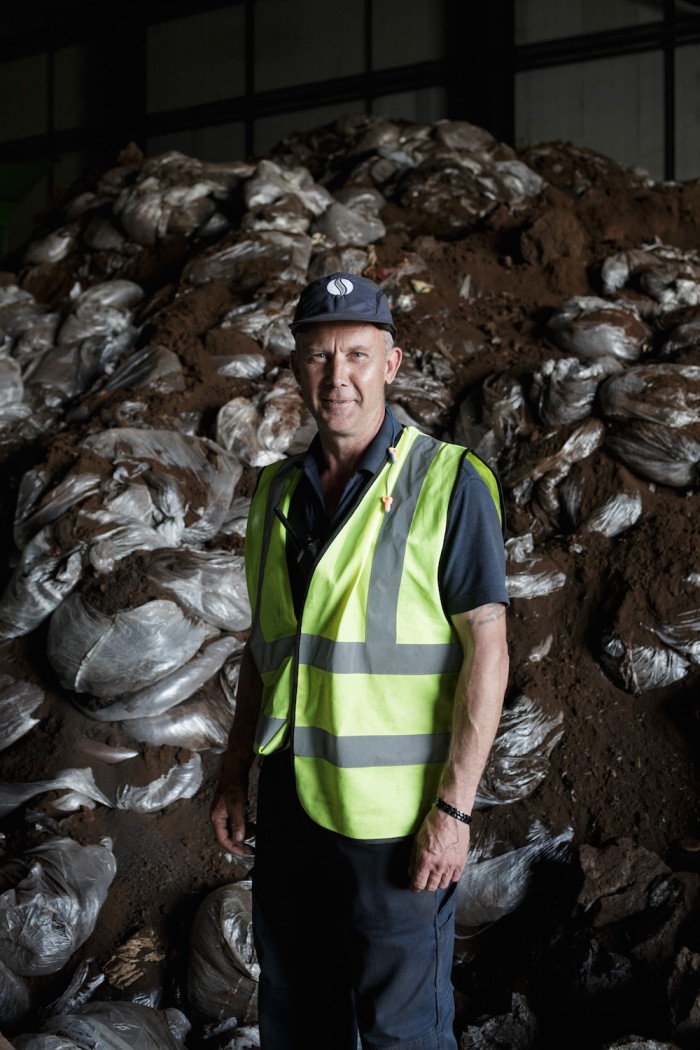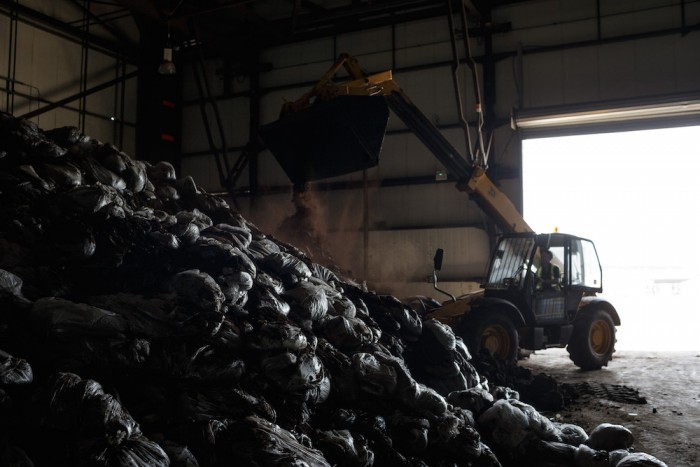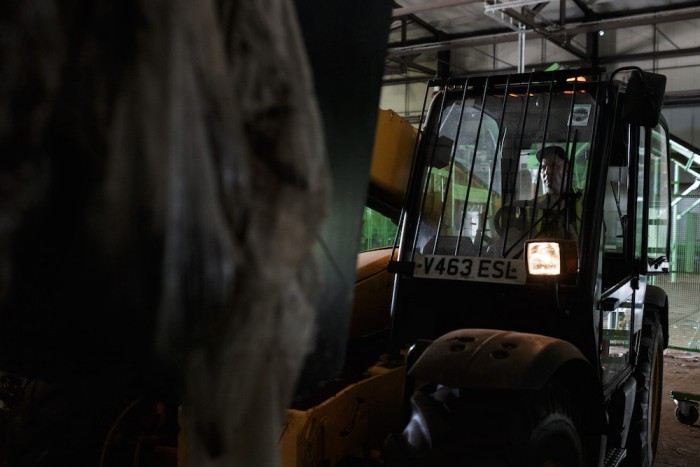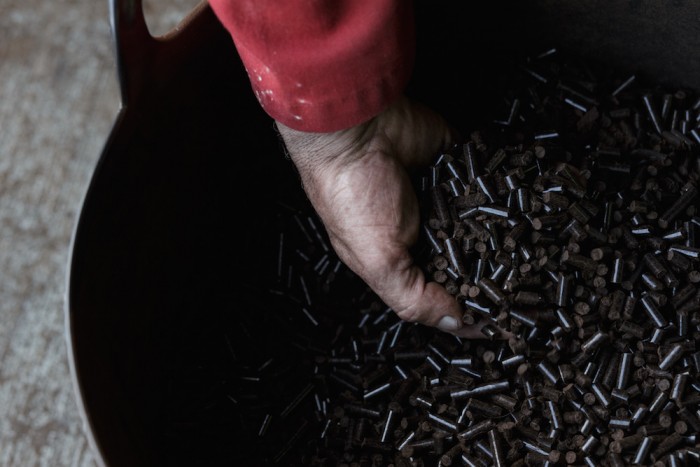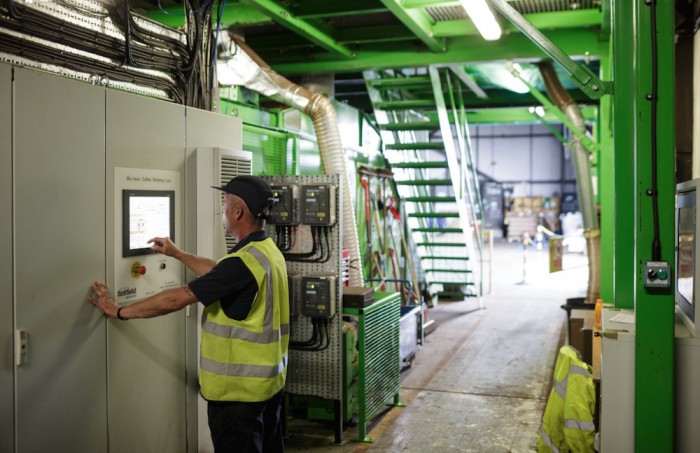 Bio-bean won the Virgin Media Business Voom 2016 competition with their latest product, the Coffee Log – a fuel for burning in fireplaces and barbecues. These biomass briquettes are made from coffee grounds and are a cheap, clean and local alternative to burning wood.
Kay and bio-bean have won several awards including the Food Made Good Sustainable Innovation Award 2016, Finance for the Future Innovative New Idea Award 2015, Forbes '30 under 30' 2016 and the Guardian Sustainable Business Leader of the Year 2015.
All images by Miles Willis photography.
Read more on food sustainability:
Is food the next big thing in fashion?
Meet the three nominees for the Future Food Design Awards
Fernando Laposse's Totomoxtle shortlisted for the 2018 Beazley Designs of the Year