Called crop residue, the leftover materials found on cultivated land after crops have been harvested are often burned or left to rot. The burning of this 'waste' pollutes our air while its natural decay releases methane into the atmosphere and contributes to global warming.
If cleared and used correctly though, this material has been proven to offer an array of benefits. When composted, it can help improve soil structure, increase organic matter content in the soil, reduce evaporation, and help fix CO2 in the soil. Now, a new company that transforms food crop waste into high-value natural fibre products in a cost competitive and scalable way is demonstrating how this material could also be of immense use in the fashion and textile industries.
Developed by materials science startup, Circular Systems S.P.C., the Agraloop Bio-Refinery system enables the transformation of this crop residue into natural fibres that can be easily woven into ordinary clothing. Using banana trunks, pineapple leaves, hemp stalks, sugar cane and flax stalk, the systems' low-impact production process uses plant-based chemistry and plant-based energy to unlock huge value for the textile and fashion industries.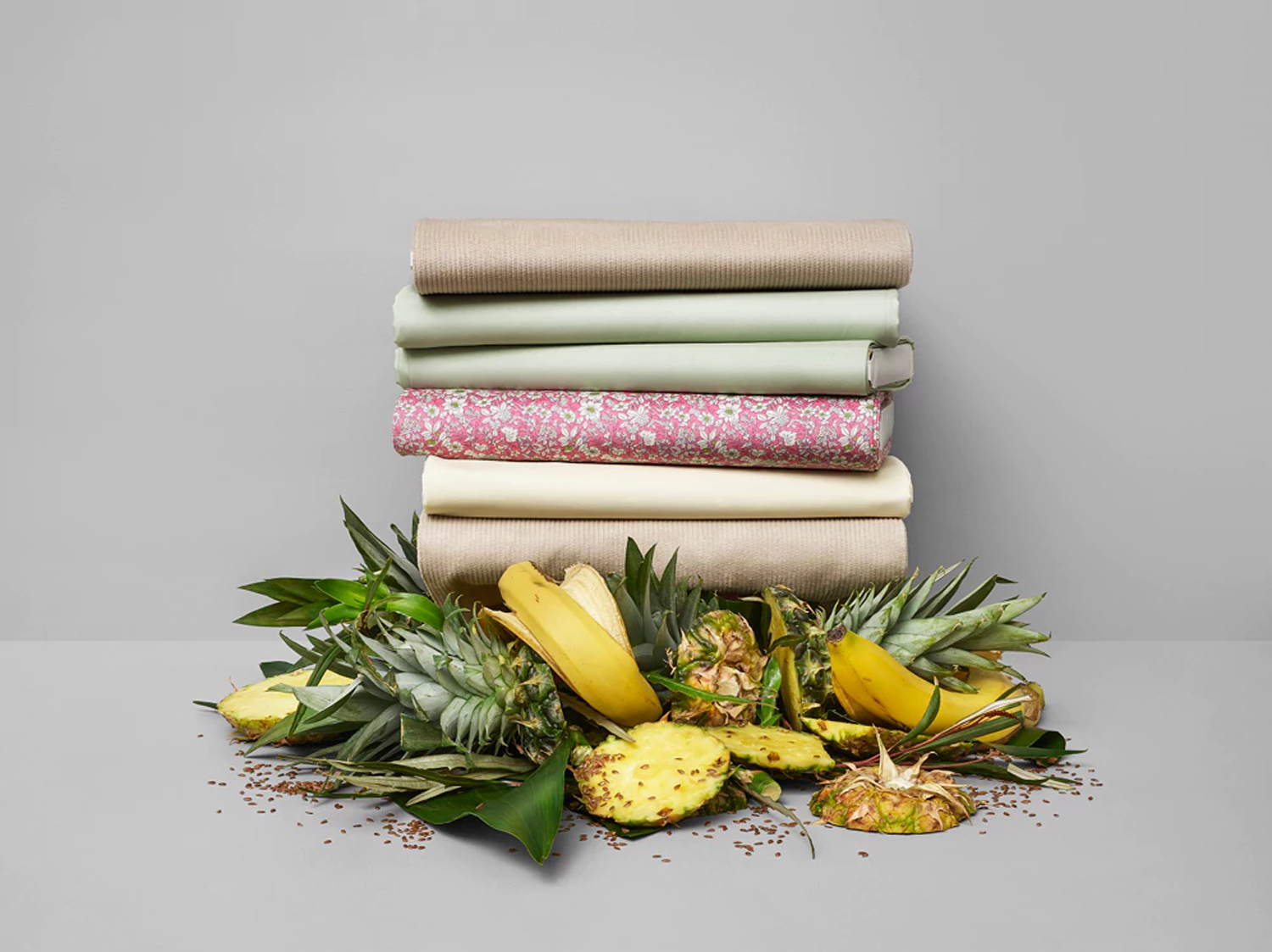 "Right now, it's so extractive and so destructive, and we're looking at these resources becoming more and more finite as the population grows," CEO and co-founder Isaac Nichelson told Fast Company of traditional garment production methods. "If there's not collective and very swift action, it's going to be catastrophic for the industry from an economic standpoint."
According to an article in Inhabitat, if processed using the systems presented by Circular Systems, these materials could generate up to 250 million tons of fibre each year - more than twice the global demand. Intended for farmers and producers to own, they also offer the added potential of an additional income as their crop residue is converted into a valuable resource.
Earlier this year, Circular Systems was named a winner in the Fashion for Good Accelerator. On top of this, they were also named first place winner of the 2018 Global Change Award from the H&M Foundation, which recognizes the most exciting sustainable fashion developments, at a ceremony in Stockholm.
The Agraloop - 2018 Global Change Award Winner from Andrew Mark Schulenburg on Vimeo.
Circular Systems' founder sees this recognition as affirmation that the industry may be ready to embrace a definitive turn toward sustainable production. "We can now propel this important technology much faster into scaled production," Nichelson stated. "The grant will be used for optimising our closed-loop technology, protecting IP, and beginning to produce commercial Agraloop BioFibre productions."
Aside from the Agraloop, Circular Systems have patented two other technologies: Texloop, a process that transforms textile scraps and used clothing into new fibers, and Orbital, a technology that combines crop waste fibres and textile waste fibres to create a durable, moisture wicking yarn.
Learn more here.
Read more on innovation in food waste.
Food designer Chloé Rutzerveld turns waste into healthy treats
Icelandic designers tackle food waste through a project called Cargo