Dawn Avatar Robot Café heralds the future in a country in which more than a quarter of the population is unable to work due to physical or mental incapacity or advanced age. 'Working from home' takes on a whole new meaning in the Tokyo-based eatery, which is staffed entirely by cute robots operated from remote locations.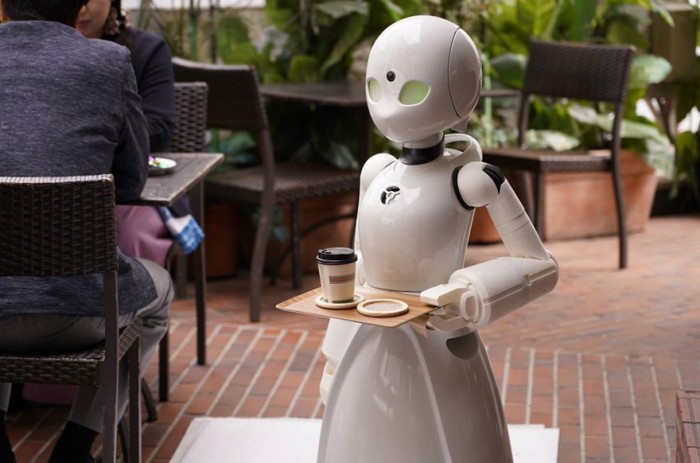 The robots are operated at Dawn (Diverse Avatar Working Network) by people based all over Japan – and further afield – who suffer from severe physical disabilities like amyotrophic lateral sclerosis. Some can only operate the robots with eye movements, but most can see, hear and speak with café customers via the Internet.
Originally a pop-up café – one of many run by Ory Laboratory, which uses OriHime robots to solve problems caused by solitude – the hugely popular venue became permanent in 2021 and has recently scooped Japan's most prestigious Good Design Grand Award. The judges praised the kawaii 'alter-ego robots' that remove obstacles to work and "help everybody to smoothly become part of society".
The robots create a vibrant point of contact between differently abled people and customers and help to socialise people who struggle with isolation due to illness. "We expect that the café itself will not only be developed in Japan and overseas but will also serve as a starting point for further expansion of contact between people with various disabilities who want work, companies and consumers," the judges said
The robots were invented by Kentaro Yoshifuji, who came up with the idea of these 'body doubles' when severe illness led to his being bedridden for three-and-a-half years.
The ingenious concept of remotely operated waitrons opens new avenues of employment, not only for the physically challenged but also for immune-compromised people who prefer not to go out during the pandemic, as well as people struggling to juggle work and child-care. The café also welcomes different abled customers, offering wheelchair access and different types of seating.
A host bot greets you when you arrive, another will make menu recommendations, and OriHime-D robots will serve drinks. Dawn even has a mechanical barista and customers can watch him at work at the tele-barista counter, where an OriHime helper will guide you in your choice of coffee beans and accompanying chocolate.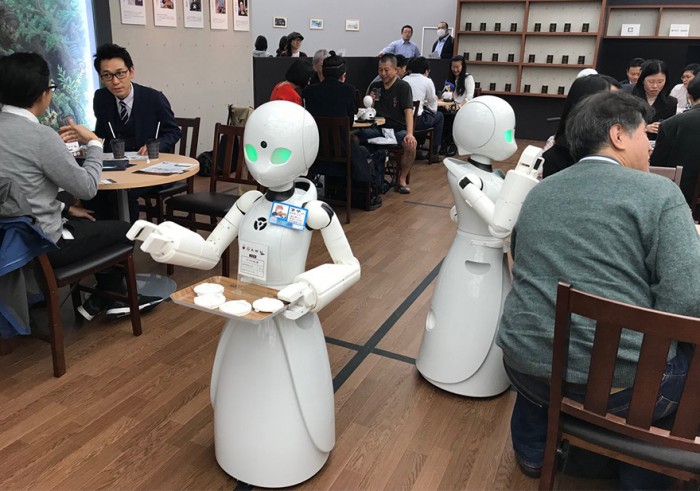 The attractive, inclusive café feels anything but gimmicky, facilitating simple yet meaningful contact between the differently abled and customers keen to support a new kind of culinary experience. The café's signature dish is a hearty roast beef burger, but other dishes include salmon and mushroom cream stew, curry, vegetable platters, petite seasonal desserts, low-allergen options and children's portions. Guests with dysphagia (swallowing difficulties) are also accommodated, with adaptive eating utensils available.
Dawn is a glowing example of how design can foster radical inclusivity and overcome isolation, not only during a global pandemic but in everyday life.
Credits: Reuters
Read more:
Maxwell Ashford presents his robotically recycled footwear at antenna 2021
Artificially intelligent spider robots