When young kids are asked what they would like to become one day, the usual answer is doctor, fireman or veterinarian.
While these are all noble pursuits, kids are rarely taught that pursuing a career in the arts is an option.
And that is exactly what Nkanyezi Masango set out to rectify. In 2017, the creative director launched Blackboard, an initiative that aims to expose creativity as a career path to students in underprivileged areas in Cape Town.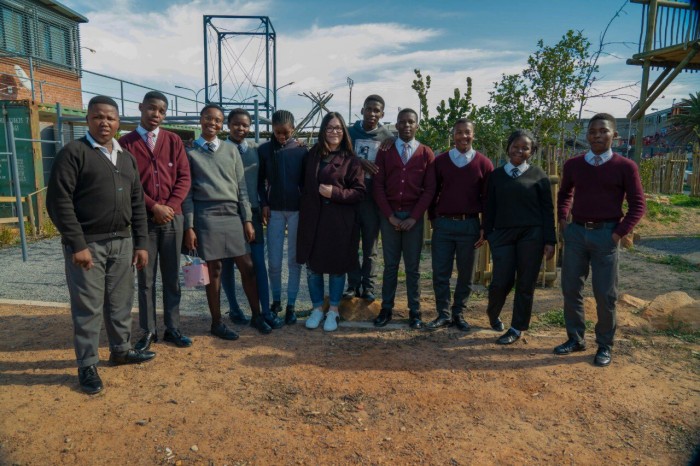 Masango, who worked for major creative agencies around the world and participated in major creative awards such as The Cannes Lions Festival, The Webby Awards as well as The Loerie Awards, recognised that creative spaces often lacked racial diversity.
"As a creative director, I'm always trying to find raw, diverse talent. But every time I'd look to major design institutions, I would struggle to find black talent," says Masango.
"I decided to take it upon myself to help expose students in townships to this exciting world of creativity and to try and get them into the industry," he adds.
Blackboard works together with underprivileged schools in and around Gugulethu to help expose kids to all creative disciplines and career paths, which includes design, filmmaking, animation, photography, music and digital.
The initiative works with kids just entering high school and continues to work with them throughout their high school careers. The students are registered in grade 8 and from there the team at Blackboard are able to identify the ones who are determined to follow a career path in the creative industry.
Based at Intshukumo Secondary School, Blackboard hosts masterclasses every second Saturday, led by major industry creatives, for the kids.
"The students get to work on real projects for brands such as Operation Smile and Blackboard. This helps them to see the impact of their creativity," says Masango.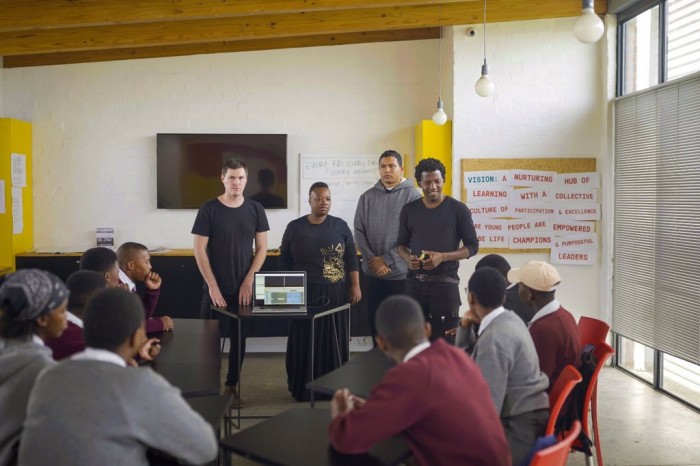 The creative director believes that the current South African education system can do more to encourage kids to pursue creative careers and that being so out of touch with the possibilities available is only to the detriment of the kids.
Masango, however, also believes that the industry itself can do more to promote itself.
He adds, "As a child, you can only aspire to what you're exposed to. Not every child is meant to be a doctor or lawyer. So it's important to expose kids to creative careers, so that they know there's a world for people who don't want to be engineers and scientists. There's a place for people who are good at drawing and writing."
Read more:
Durban students initiate a space to foster more campus interaction
Students explore death through a video game and our fascination with fake goods
This women-led tech school has an innovative curriculum at its core