One of the most significant events on the annual design calendar, the Salone del Mobile, shifted its usual April slot to later in the year due to the pandemic. The reconceptualised Supersalone took place last week from 5-10 September 2021 at the Milan Fairgrounds and featured the global design industry's foremost talents. The event made its return after an 18-month hiatus and was curated by Italian architect and urban planner, Stefano Boeri, and a group of co-creators. Here are some of the highlights.
Tom Dixon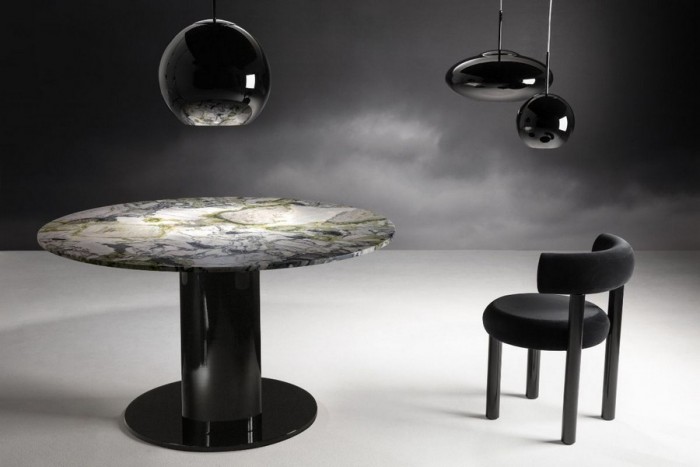 Former #DI Speaker and gifted product designer, Tom Dixon mounted a Milan Design Week showcase focused on the theme of light, entitled Luminosity. It delves into how optics and light can improve a space. His showcase also featured his renowned Fat upholstery chair range.
Serengeti Collection by Philippe Starck x JANUS et Cie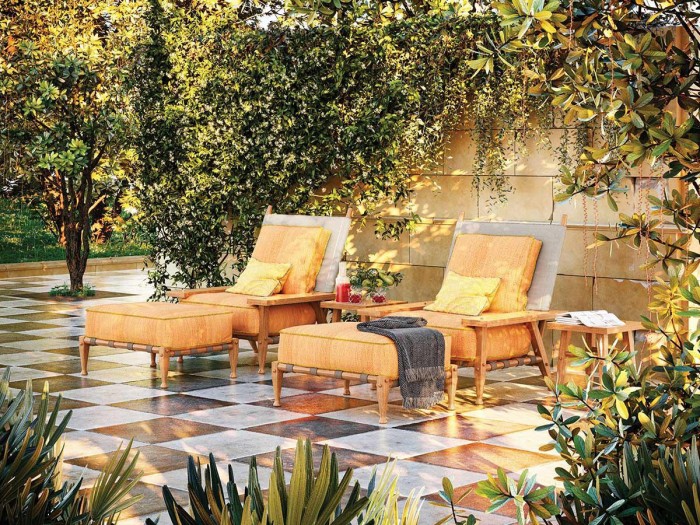 The new outdoor dining collection by French industrial designer Philippe Starck in collaboration with luxury outdoor furniture brand, JANUS et Cie is inspired by the African savannah. The collection has elements of nature while being timeless and made with longevity in mind. Serengeti will be available for sale in January 2022.
John Pawson x Salvatori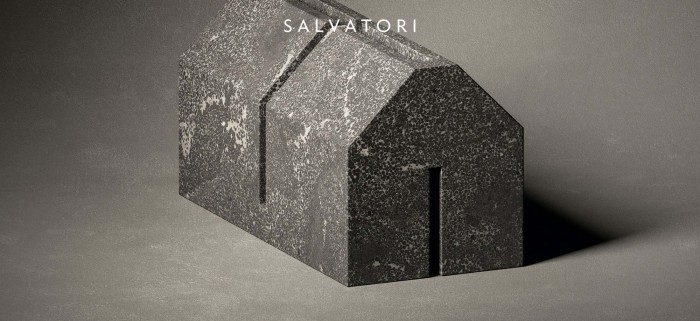 Former #DI Speaker and renowned architectural designer, John Pawson's carved stone sculpture, House of Stone, formed part of The Village project by Italian product and design company, Salvatori. The collection features miniature sculptures from various international designers that represent their interpretation of home.
Poltrona Frau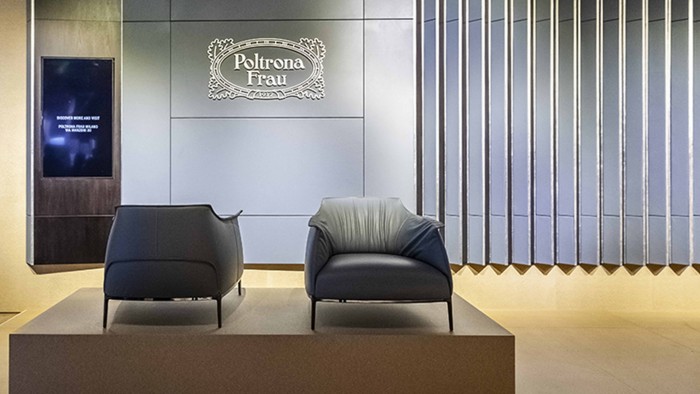 Modern Italian furniture and home interior design brand, Poltrana Frau presented their bestsellers at the Supersalone event, the Archibald armchair, and the Ceccotti Collezioni D.R.D.P sofa. These pieces highlight the core pillar of the company - the highest quality of materials. Their product background wall was made from wood and leather.
George Gibbens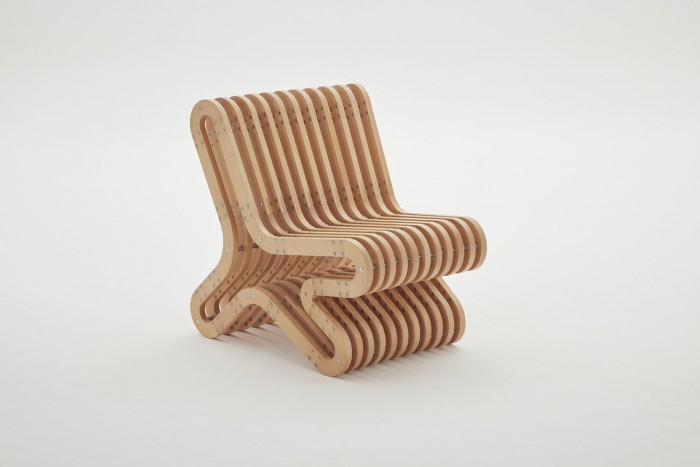 Former #DI Emerging Creative George Gibbens exhibited his Slank Occasional Chair at Supersalone as part of the Isola exhibition. According to Gibbens, the compelling piece of furniture is "derived from the concept of an open-ended labyrinth and appropriates it into an episodical context."
"The design is inspired by a unicursal labyrinth, meaning it is open at both ends. This philosophy was applied to create an interactive installation for people to engage with. It is appropriate in the context of educational institutions due to its ability to stimulate creative thought, facilitate enlightenment, and open up deep insights," writes Gibbens.
Giopato & Coombes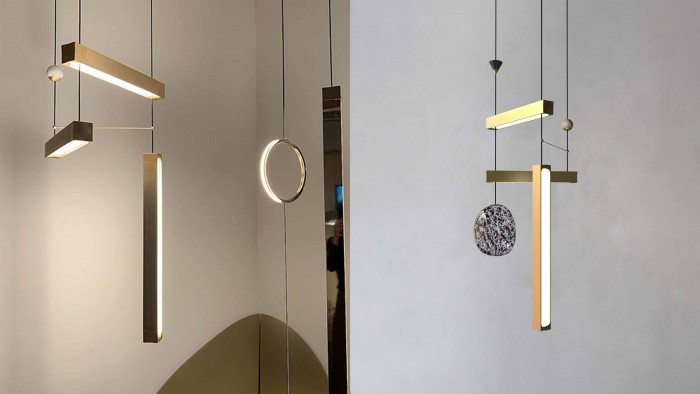 Lighting designers Cristiana Giopato and Christopher Coombes shared their latest celestial-inspired work, Fragments of Infinity and Milky Way. "It is a journey into the imagination, chasing daydreams," writes the pair of their stunning lighting. "Milky Way is our latest daydream, where a magical moment creates harmonies of light."
Open Talks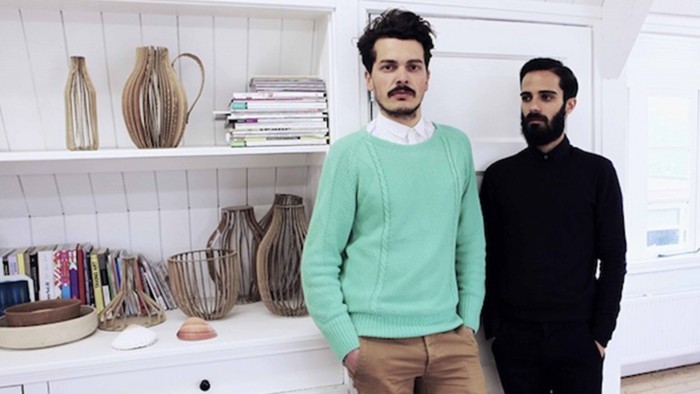 This year, the Supersalone hosted a series entitled Open Talks which entailed discussions about inclusivity in the design industry to build a better future. The talks were curated by screenwriter Maria Cristina Didero and featured anyone from creatives, artists and innovators to entrepreneurs and politicians, with topics including design, art, architecture, education, gender, and the circular economy.
Among the presenters were former #DI Speakers and industry sensations Bjarke Ingels, Alejandro Aravena and Studio Formafantasma. Ingels' talk covered landscape design, engineering, architecture and product design, Aravena's dealt with architecture, and Formafantasma formed part of the Today's Radicals discussion.
Here's more:
Bringing Afrocentric design to Milan Design Week.
Souped Up Salone – Milano's Innovative Response to a Year without its Furniture Fair.
John Pawson on the discipline of minimalism.