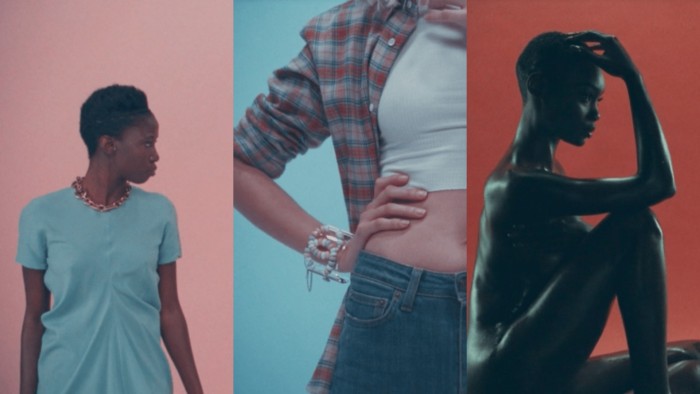 Emerging DMV (DC, Maryland, Virginia) artist GoldLink recently collaborated with directing duo Rubberband and UK-based poet Kojey Radical on a video series that underscores the narrative of his debut album, And After That We Didn't Talk. The series, called Pink, Blue & Orange is composed of three, colour-based short films narrated with lyrical poetry.
A genre-breaking recording artist and MC, GoldLink describes his sound as "Future Bounce" – his signature style characterised by up-tempo funk, heavy bass and hip-hop lyricism.
GoldLink explains why the album chronicles the details of his past, personal relationships:
"Every man has or will go through these three different relationships. These visuals embody the core of my album, And After That, We Didn't Talk. This is me reflecting on what I guess I learned too late."
Each visual vignette comes with its own explanation.
Pink: "The one that was too good for you. The memory of someone you didn't deserve. Someone too good for you that you wronged just by being with them."
Blue: "The remembering of an obsession. A relationship you will inevitably, always carry a piece of. A relationship that fragments and damages you and leaves its indelible mark."
Orange: "Equilibrium. The moment where all the noise fades away and you feel absolutely connected to that other person."
Poet Kojey Radical sees each video as a "fleeting moment" that "reflects just how much the little things we say can become so much more potent the more the moments replay in your mind."