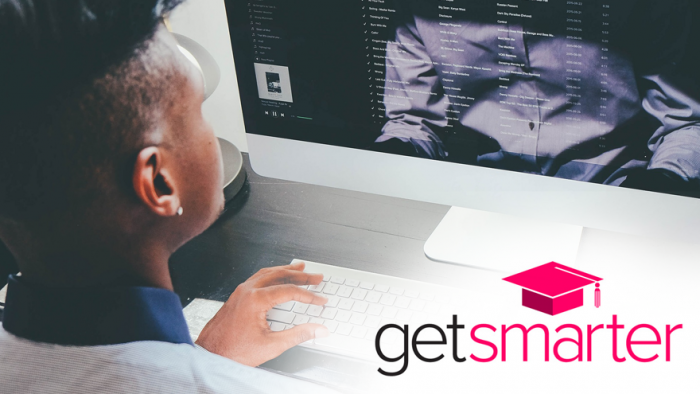 The working world in changing so quickly that people are finding themselves doing jobs that did not exist 10 or even 20 years ago. People constantly need to upskill themselves to keep up and doing a university degree full-time is increasingly not an option.
Cape Town entrepreneurs and brothers, Sam and Rob Paddock, developed GetSmarter to try and fill this gap. The two will be on the Design Indaba stage next week talking about how they built a learning platform that collaborates with top universities to offer short online learning programmes.
GetSmarter's people-driven approach to online learning (centred around the importance of human support) has resulted in an aggregate completion rate consistently above 85 per cent serving more than 50 000 participants over a decade.
GetSmarter answers the modern requirement for professionals to constantly learn, unlearn, and relearn throughout their lives.
The first online course ever presented by GetSmarter was on Wine Evaluation in partnership with the University of Stellenbosch. Then the University of Cape Town agreed to form part of GetSmarter's network. The platform quickly gained popularity for particular kind of e-learning known as Massive Open Online Courses, or MOOCs.
Now, GetSmarter collaborates with leading global universities such as MIT, University of Cambridge and Harvard University. As Rob points out in this interview with BizNews, MOOCs are not universally accepted as a good form of education, but it is GetSmarter's emphasis on interpersonal learning inside the terrain of online education that makes it a cut above the rest.
"With universities being the incredibly rich and diverse places that they are, you'll find every opinion under the sun about whether MOOCs are a good thing, a bad thing, or something in between," says Paddock. "Typically, what you'll find is that, and at least the data is fairly clear that the students who end up taking MOOCs are often students who wouldn't otherwise have been eligible to attend that institution in the first place."
While the courses are delivered via the internet, real tutelage takes place between people in close-knit upskilling groups. The idea is that you can take courses that are traditionally only available at elite institutions and by placing them online and making them available to the world, GetSmarter has a massive impact to a much broader audience than you can experience in a conventional lecture hall.
Better still, GetSmarter has success managers to offer personalised support where needed.
"The primary cluster at the beginning of GetSmarter was 'how can we effectively replicate the residential learning experience online?' And to do it in a way that would make it more convenient for working professionals to study part-time. The question that we tried to answer is how we can make sure that we're offering industry relevant, trending skills, to working professionals, in a way, which means that they don't have to quit their jobs to up-skill themselves. The natural answer that we came across was studying online."
Watch the Talk with GetSmarter
Talks
• Duration: 00:18:08
•
22 May 18