The letters in the name of Mazza's firm stand for "innovative design engineered architecture", and this is exactly what she has delivered for the state of Senegal in buildings such as the Prestige Agency NSIA Banque in Dakar (2019); the Institute of Artistic Activities of Diamniadio and the ACB Building in Dakar (2020); and the AS Villa in Thiès (2021).

Her latest project is the Gare de Diamniadio, an extensive domed station complex linking the centre of Senegal's capital city, Dakar, with the new Blaise Diagne International Airport. In no way a nice to have, the station reduces a journey that could take hours in a city plagued with traffic jams to a matter of 30 minutes via the Train Express Régional (TER). It also forms an integral part of the Plan Sénégal Émergent (PSE), an important government framework for the country's economic and social recovery over the medium to long term.

Sticking to a basic premise of modernist architecture, which is that form should ideally follow function, the building's 75m-long connecting platform has undulating shapes that imitate the dynamic movement of a train. The main building, which can accommodate up to 9 150 passengers in a single day, is aerodynamic – even space age – in its design, which appears to represent Mazza's heartfelt vision for her country.

Covering an area of 10 000m2 and measuring 15.5m up into the sky, the station's structure features two distinct levels for railway operations, versus shops and other amenities. Its envelope for both north and south buildings (the latter of which mainly services the old city centre) is made up of a composite material of acrylic resign and natural minerals, together with a glass roof and a range of laminated glazing panels. The result is that a volume of natural light floods the main hall of the station, thereby directly reducing the station's energy usage.

A reception desk and passenger seating areas integrate seamlessly into the main building's smooth curves, while a circular fountain 12m in diameter and featuring 25 water jets enhances the building's overall appeal whilst simultaneously conserving water.
Diamniadio is a relatively new city, so this strategically placed transport hub will likely facilitate the mobility of people, goods and services; and it will make a distinct first impression on new visitors. It represents a bright ID+EA, indeed, on the Senegalese horizon.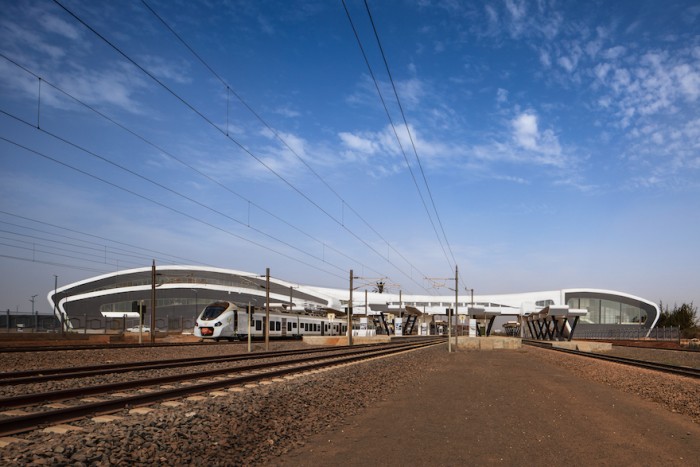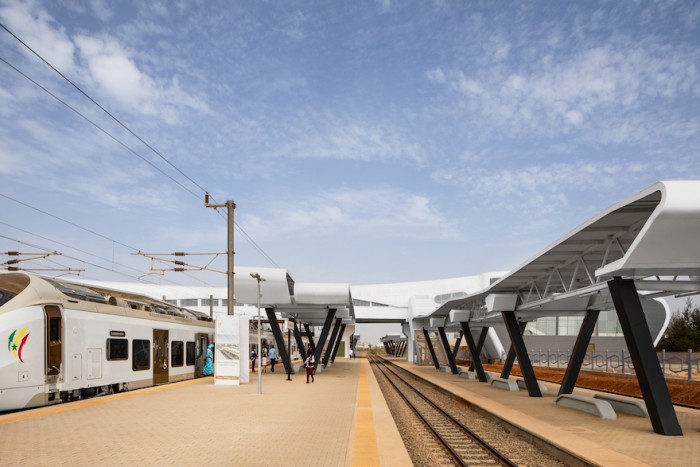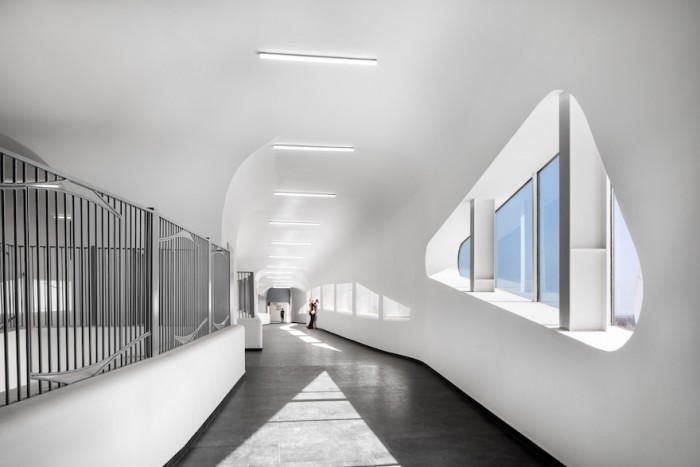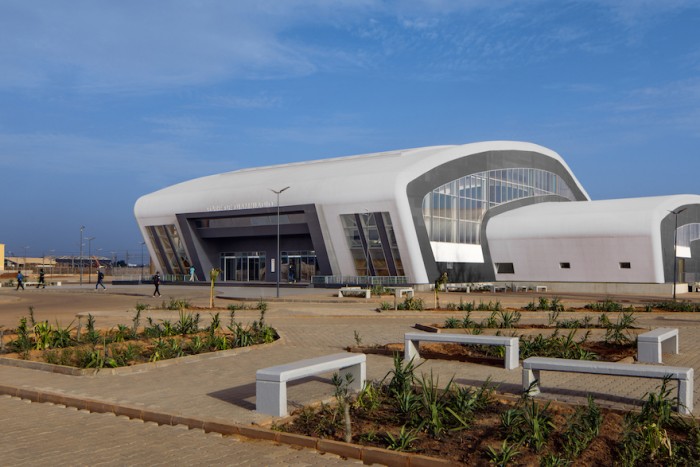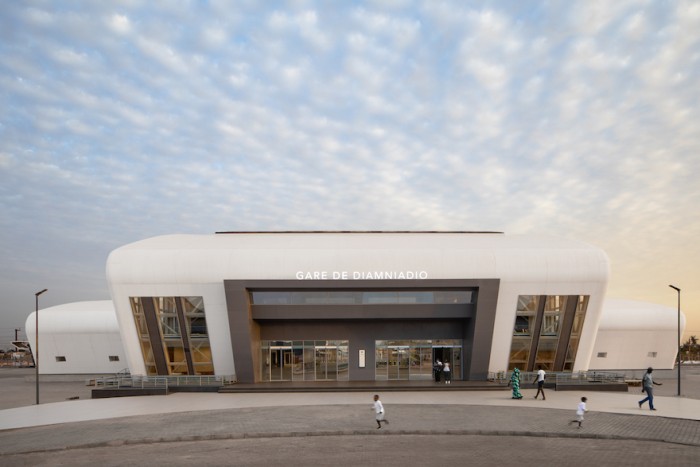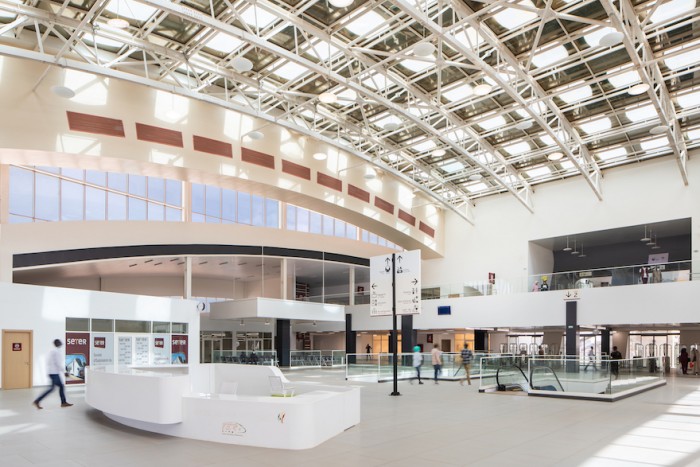 Read more:
Eye on the prize.
Ghana's national pavilion.
Liberian centre celebrates women.

Credits: Peter Kubilus assisted by Jared Boslet