The Global Grad Show is an exhibition of standout projects from design schools all over the world. This year the exhibition was curated according to three themes; Empower, Connect and Sustain.
Launched in 2015 as part of Dubai Design Week, the Global Grad Show features around 145 social impact projects. Hailing from 30 countries and 6 continents, the presented projects took on many forms: Conceptually simple, technically complex, physical and virtual. The collective intelligence of the exhibition not only pointed to some of the most pressing issues of our time but also highlighted how design can connect people.
Here are some of our top picks: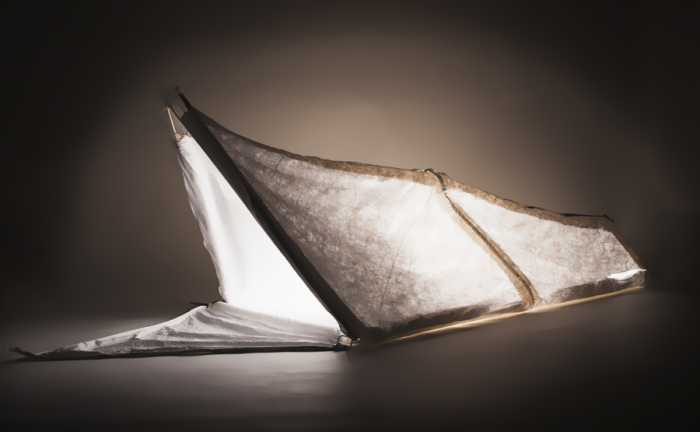 1. Wearable Shelter
Design by: Gabriella Geagea, Anne-Sophie Geay
University: Royal College of Art
Wearable Shelter is a garment with three interchangeable functions: a jacket with large storage pockets, which when unzipped can be used as a sleeping bag or tent. The project was designed as a response to the Syrian refugee crisis with an aim to provide a light, weatherproof shelter for families forced to move.
The vest is made from Tyvek, a light yet durable material that is also waterproof. It is insulated using Mylar-a polyester fabrication commonly used by marathon runners to keep warm.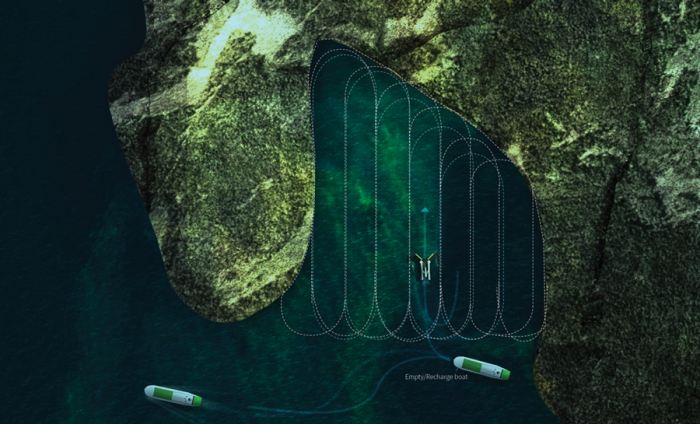 2. Algae Ocean Harvester
Designed by: Fredrik Ausinsch
University: Umea Institute of Design
Algae Ocean harvester is a remote-controlled drone that cleans water using the power generated from biofuel. The drone acts as a vacuum, sucking up any algae directly in its path to produce biofuel. The algae would otherwise be toxic to the environment, reduce nutrients and damage fish reproduction.
The harvested algae is recommended for use in biofuel production, fertilisers and health care products. Algae Ocean Harvester addresses an environmental problem by making use of algae biomass as a natural resource for tomorrow.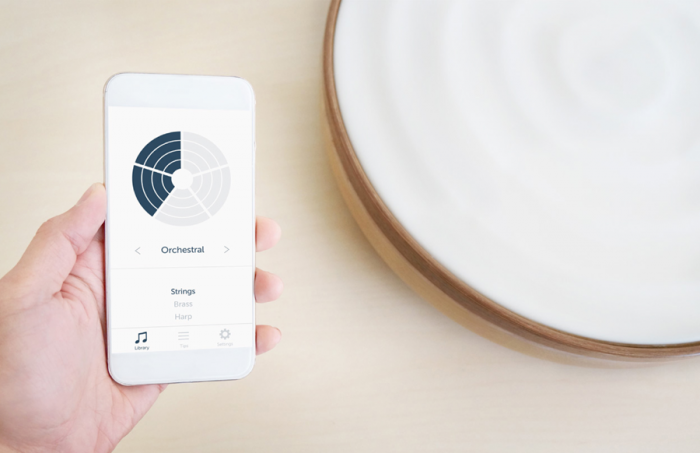 3. Synchrony
Designed by: Kenneth Tay
University: ArtCenter College of Design
Synchrony is a therapeutic music platform that encourages parents and children with autism to nurture greater insight and understanding through impromptu music play. The instrument has been designed to sound melodic regardless of musical ability and technique.
Synchrony's silicone skin responds to the user's touch by producing volume and resonance to the pressure and duration of contact.
4. Ecoal
Designed by: Denise D'souza
University: Srishti Institute of Art, Design and Technology
Ecoal proposes a branding and business development strategy for the decentralised, village-based production of torrefied biomass uses as a sustainable replacement for coal. Every year, 6 billion tonnes of coal is used globally, primarily for power generation, releasing carbon that has been sequestered in the atmosphere for millions of years.
Briquettes, if torrefied (cooking the dry woody plant material in the absence of oxygen), can create an energy dense, combustible material that has about between 80 and 90 per cent of the heat value of coal, but significantly less pollution.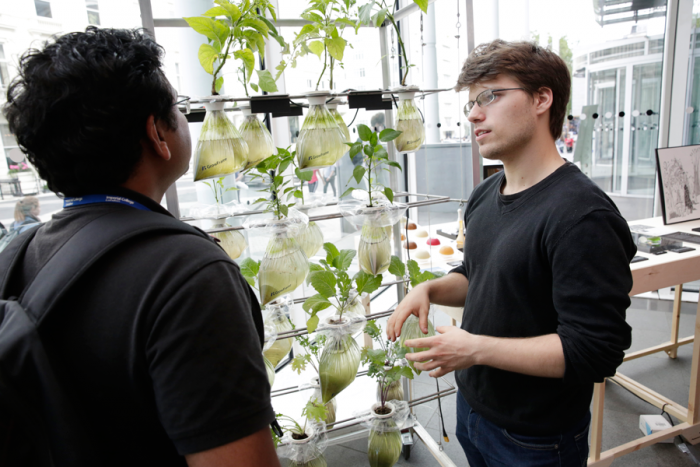 5. GrowFrame
Design by: Philippe Hohlfeld
University: Royal College of Art
Half the shipping containers that return to Asia are empty. GrowFrame is a collapsible, hydroponic farm that harvests food in these empty containers on their way back to China. The aim of the project is to utilise the containers as a resource for business creation.
The ultimate goal is to be ecologically and economically low impacting while turning the empty shipping containers into sustainable farming spaces of tomorrow.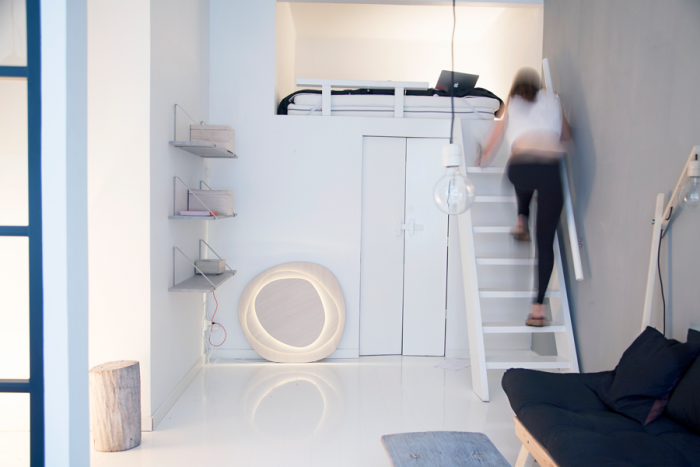 6. Lightbound Communication System
Design by: Emilia Tapprest
University: Aalto University
Lightbound is a communication system designed to enable two individuals to feel present in each other's lives regardless of physical distance. The prototype consists of a pair of networked objects that mediate ambient light as a subtle, non-verbal language of mutual awareness.
Individuals can communicate through touch, which is translated into a continuous pulsating light representing his or her real-time heartbeat.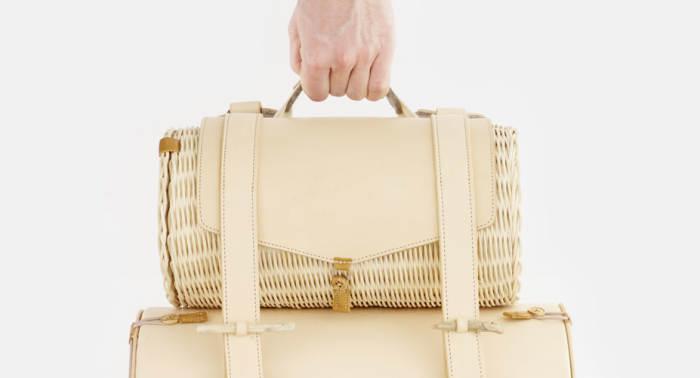 7. Adventure Romantique
Design by: Alexis Tourron
University: University of Art and Design Lausanne (ECAL)
Aventure Romantique is a picnic bag made of leather, rattan and steel. The piece consists of several accessories that allow its users to improvise a meal in nature. The functionality of the bag does not compromise its elegance.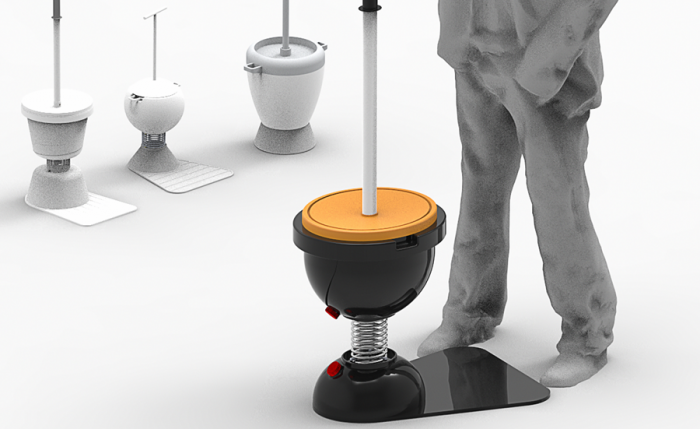 8. Water Pot
Designed by: Balungile Mahlangu
University: Tshwane University of Technology
Water Pot is an unmechanised washing apparatus designed for residents of rural South Africa. The tool provides a straightforward and manageable solution to the challenges of washing, such as skin irritations, accidental drowning and water pollutions.
The concept was inspired by the traditional pot used to beat maize in areas of rural South Africa.
Read our interview with the designer here.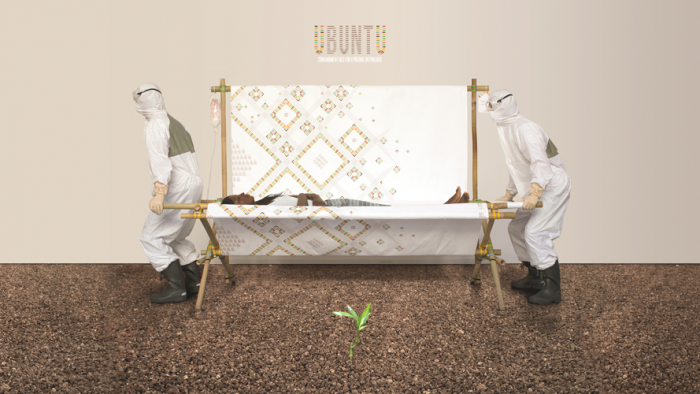 9. Ubuntu
Design by: Inters Ilbasan
University: Umea Institute of Design
Ubuntu is an African philosophy which refers to "the belief in a universal bond of sharing that connects all humanity". With an aim to share knowledge, designer Inters Ilbasan created a containment bed with resources which could be accessible within a rapid response time.
The design favours anti-microbial materials and easily replaceable parts. The package consists of bamboo and Tyvek. The artwork, printed on both mattress and barrier, aims to comfort the community and build trust through design by applying the region's traditional and cultural graphic styles.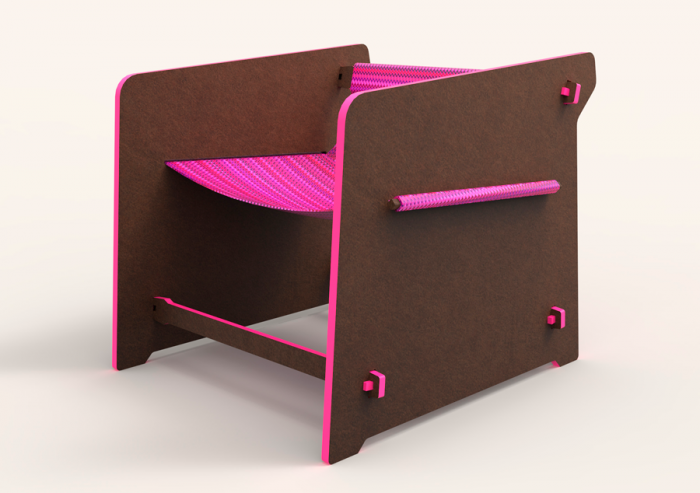 10. Coffee as a Material
University: University of Guadalajara
Designer: Jose Roberto Hernandez Euan
Coffee as a Material makes new and innovative products using recycled coffee grounds. Discarded grounds are treated with Crystal and IPOXI resins to generate a new construction material which is heat resistant and aesthetically distinct.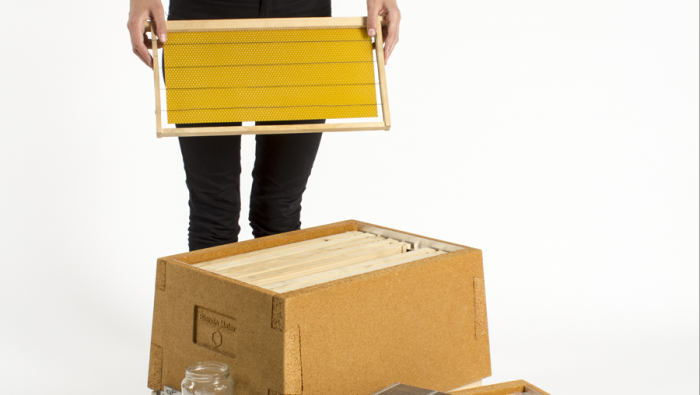 11. Apibox
Designed by: Arthur Monnereau
University: University of Art and Design Lausanne (ECAL)
Apibox is a low-cost portable beehive. It is constructed from expanded polystyrene, nine frames and a tap system for honey collection.
The materials are weather-resistant and lighter than conventional hives, making the design both flexible and affordable.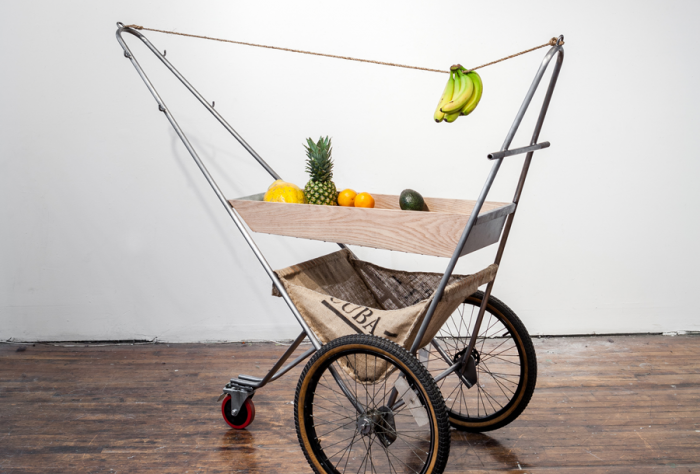 12. Organicart
Designed by: Aaron Nesser, Jonathan Roberts, Lynn Lin, Aranxia Sanchez, Cecilia Sanchez
University: Pratt Institute, Higher Institute of Industrial Design (ISDI)
Organicart is a simple, folding, economical cart for street fruit vendors in Havanna. The cart can be fabricated with limited resources and basic skills. Vendors reuse and re-purpose various carts for their trade. For over fifty years, the Cuban economy had been operating in externally imposed conditions of limited resources.
A visit to Cuba became the starting point for continuing creative dialogue aimed at investigating these such issues.
Other projects include Flo, Oneware and Tippy Talk.
Additional Reporting by Emile Uys