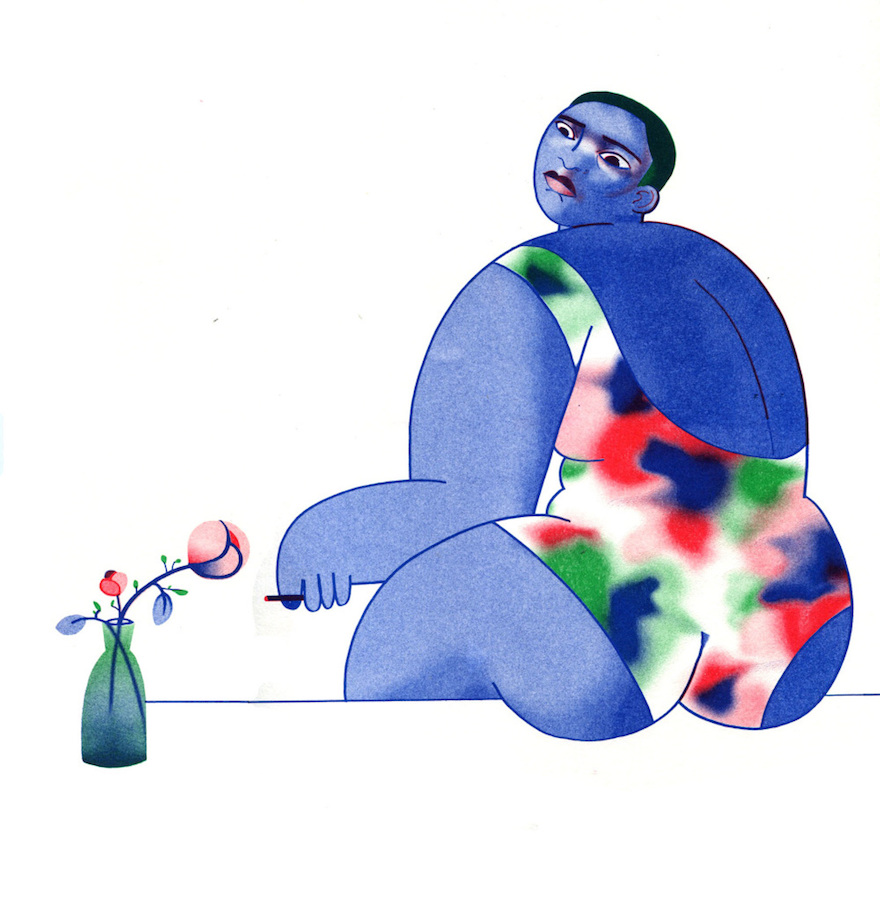 Elodie Lascar is a Marseille-based artist and illustrator whose bold imagery is inspired by a childhood adoration of comic books. Since then, her work has evolved to feature a distinct, feminine point of view and some of her more popular works include a series of calendar illustrations of iconic female artists and a collection of drawings celebrating plus-sized bodies.
"I try to draw a world where I don't reproduce clichés, as well as easy stereotypes about people who already suffer from it and have a lack of representation in visual art," Lascar tells us. Influenced by aspects of cinema and photography, she's also inspired by everyday life and the people she meets. For her A Life Defiant series, she drew on these inspirations to create a beautiful, somewhat abstract, collaborative series.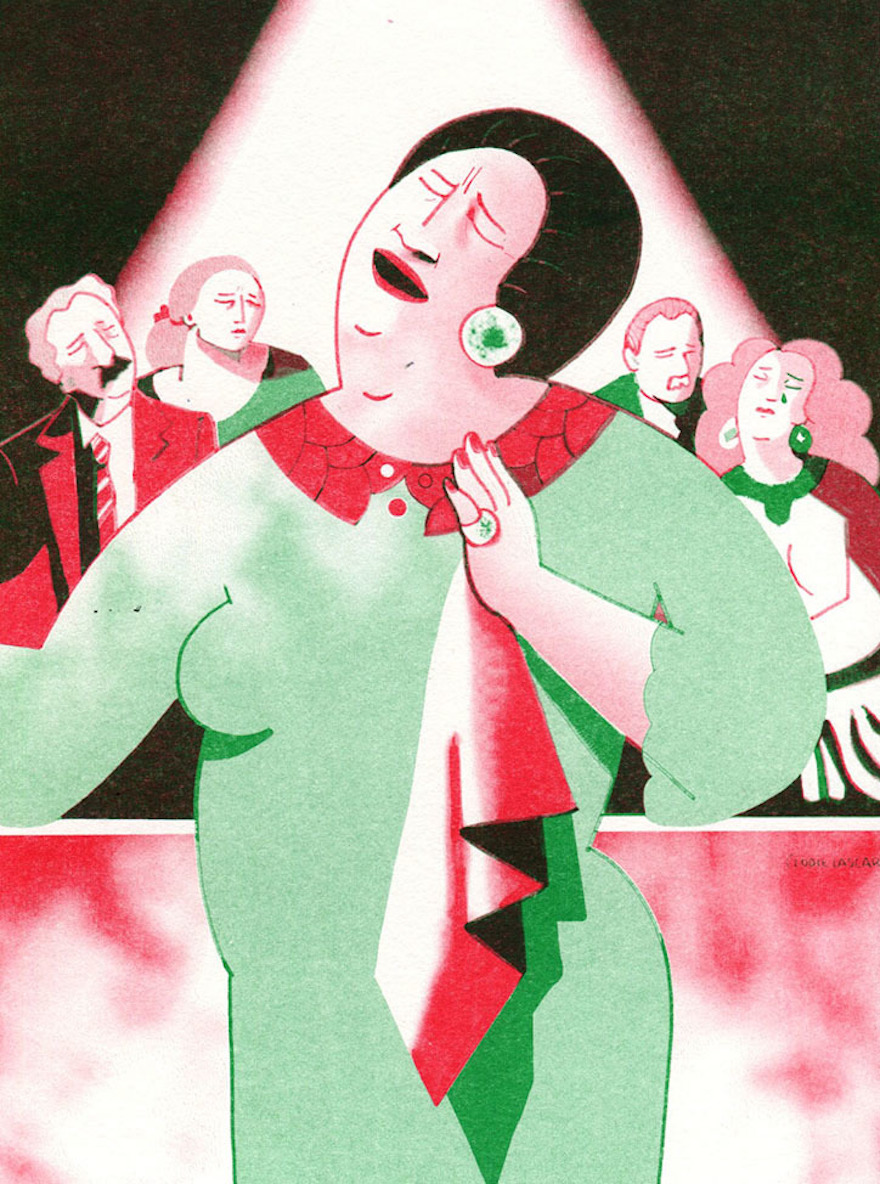 "My friend, artist Amelie Laval, and I really wanted to collaborate together. So we began to imagine a series that depicted strong, unusual, and inspiring woman," Lascar says. "We chose woman who, to us, represented freedom, style and strength, who reinvented their life and didn't become what they were expected to be." Adamant not to represent only white women, the series includes renderings of the likes of Miriam Makeba, Aya Cissoko, and Oum Kalsoum.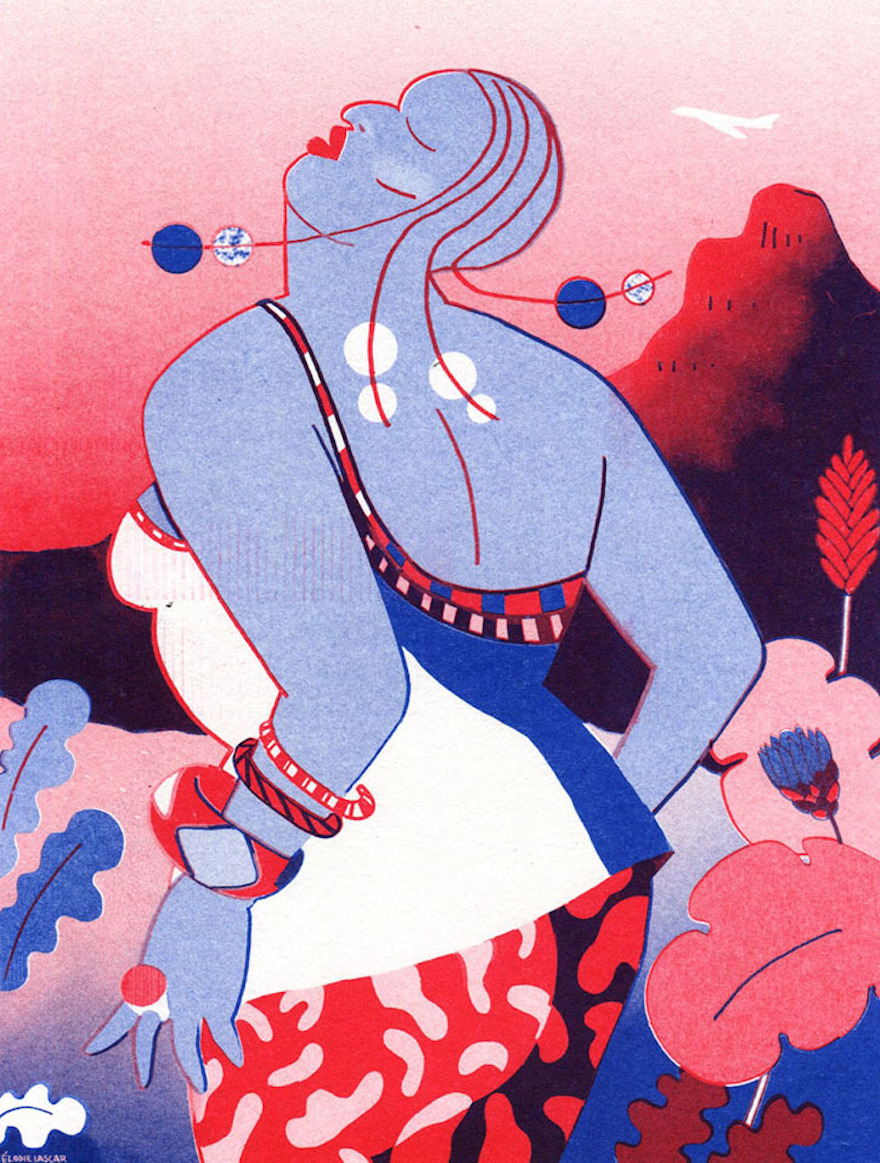 Another of her illustration series, called Soir d'été or Summer Evening, celebrates confident, half naked women relaxing on beaches. A visual tribute to fuller figured women and the courage, boldness and confidence she finds many of them exude, it's also something of a tribute to the women in her own life.
"For each drawing I thought of a woman I know," Lascar explains. "But I guess each woman also has a little bit of myself. It represents the moments I don't know what exactly is going on in my life, where nothing is happening but I still need to draw something. It was a comforting to create a form of beauty and tenderness from what could be fear."
Featuring pronounced yet simple linework, a highly considered, limited colour palette, the artist feels that this kind of restraint prevents her work from getting lost in the 'noise' of female-centric illustrations. An inclusive and revolutionary imagining of the female form, Lascar's images defy conventional portrayal of women and provide a nuanced interpretation of womanhood.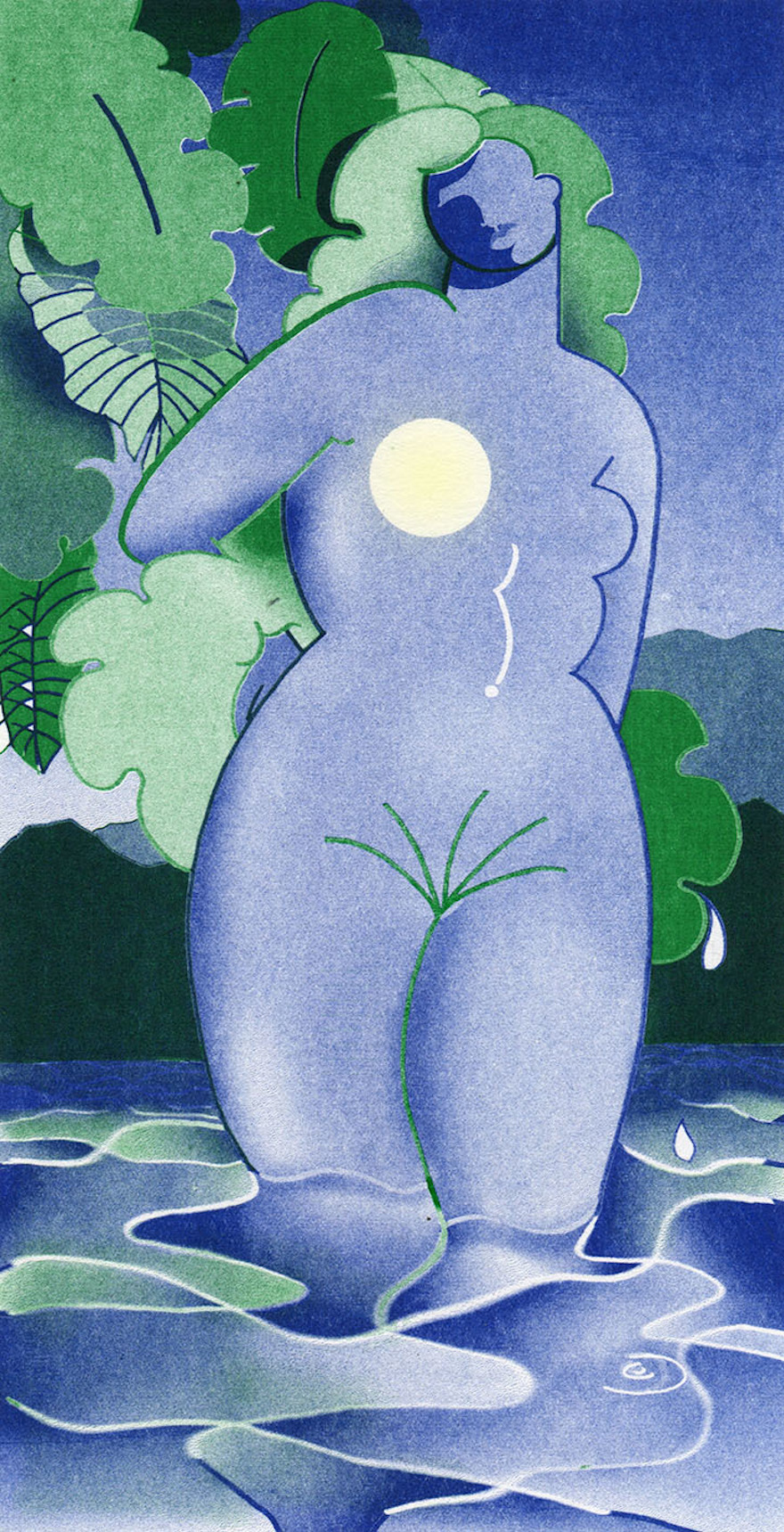 To keep up with Lascar's work, you can follow her on Instagram.