The Mami XL glassware collection is elegant, sophisticated and as good to look at, as it is to use.
Italian designer Stefano Giovannoni has relooked and redesigned his Mami glassware collection, now titled Mami XL, for iconic brand Alessi.
In an attempt to make the latest collection more affordable, Giovannoni used crystalline glass instead of crystal as the material of choice.
The new collection comprises red and white wine glasses, long and short tumblers, a wine decanter and champagne flutes.
The Mami XL collection will be presented at FieraMilano Rho-Pero Hall in Milan 15 until 15 September 2013
Watch the Trailer with Stefano Giovannoni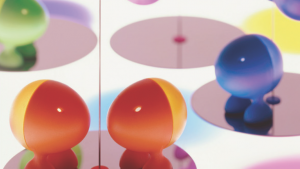 Trailers
• Duration: 00:01:22
•
9 Jul 15