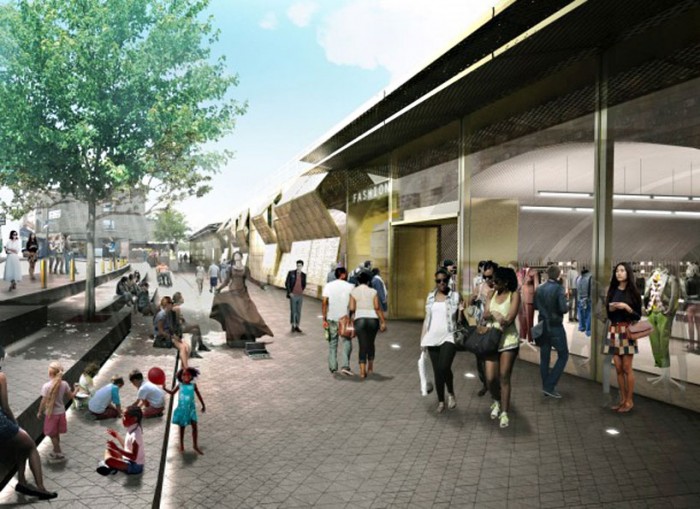 Fashion, culture and commerce are set to change London's Hackney Central District one innovative revival at a time.
Renowned architect David Adjaye of Adjaye Associates will orchestrate a comprehensive alteration of Hackney Central District to establish the previously riot-wrecked district into a fashion and cultural hub in the heart of London.
The transformation will see the exploration and appreciation of the area's local cultural potential through fashion retail and commerce.
Adjaye has proposed the construction of two structures, a five and seven floor building which will include a café, restaurant, retail space and design studios, while simultaneously giving rising firms an outlet to display their work to London citizens.
Our proposals offer a beacon for Hackney Central. The buildings will create a light-filled, compelling environment that captures Hackney's creative energy, gives local residents a sense of pride in their built environment and provides an exciting new draw for visitors, says David Adjaye.
The proposal for Hackney Central goes beyond providing a creative cultural hub in London; it will aim to boost the local economy and encourage investment in the downtrodden area. Adjaye will include pedestrian zones and green space, allowing visitors to explore the rich history of the area while appreciating the value in fashion and commerce.
Watch the Talk with David Adjaye
Talks
• Duration: 00:43:07
•
9 May 19