According to the World Health Organisation (WHO), it is estimated that 20 000 people a year die in South Africa due to air pollution. The pollution, which comes mainly from power plants, factories and mines feels like a problem too big to tackle head-on.
But designers around the world have been trying to help solve this problem and below are just a few of the solutions they came up with:
Smog Free Tower by Daan Roosegaard
2013 Design Indaba speaker, interaction designer Daan Roosegaarde's studio workspace looks at how architecture, people and technology should be combined to create spaces and experiences that are good for people's health.
A stand out project of Roosegaarde's is one known as the world's largest air purifier, called Smog Free Tower.
Set up in the streets of China, the tower used patented ion technology to produce smog-free bubbles of public space, allowing people to breathe and experience clean air for free.
It works as a purifier which sucks the polluted air through the top and then releases the now purified air through vents on its four sides.
Smog Free Bicycles
In 2017, Roosegaarde extended this project by developing the Smog Free Bicycle, which cleans the air as you ride. With a deep belief in eco-friendly transportation, this allows the cyclist to ride through the city and eliminate any toxicity while using the same technology as the Smog Free Tower.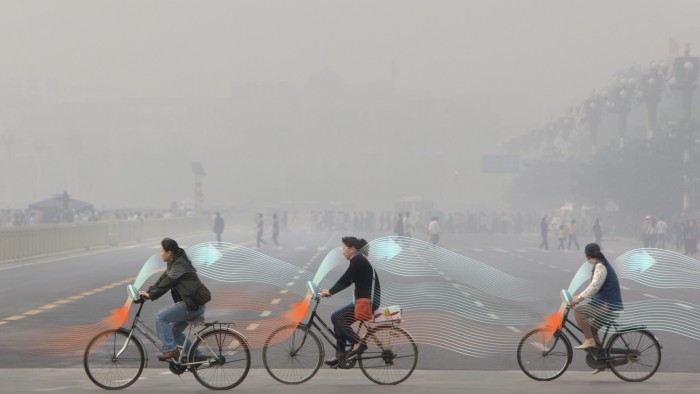 "Bikes have always been a symbol of energy-friendly and congestion-reducing living, but this bike serves a double function by cleaning the air as you cycle," Roosegaarde said in an interview with The Guardian.
"For me, design has never been about creating yet another chair or another table. We should use creativity to improve the way we live."
Sweatshirts that monitor air pollution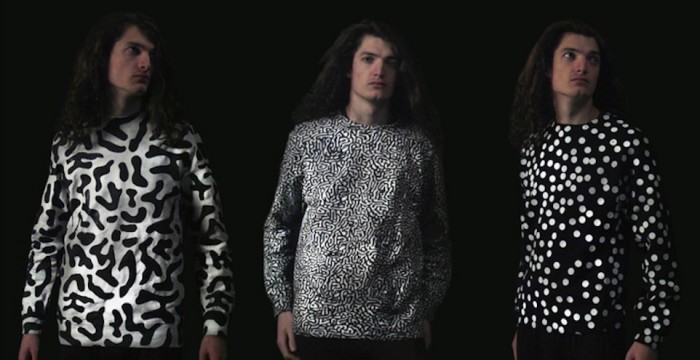 Aerochromics is a line of clothing that uses smart textiles as a way to identify air pollution and warn the wearer of any harmful pollutants or radiation in their surrounding areas.
It uses a specially developed aerochromic dye that is activated by heat pads. It also has built-in sensors that will detect a change in air pollution and once that occurs the fabric will change from black to white with a pattern change as well.
Each sweatshirt reacts to different kinds of pollution - one reacting to carbon monoxide, one to radioactive particulates and one to common air pollutants.
Smog eating tile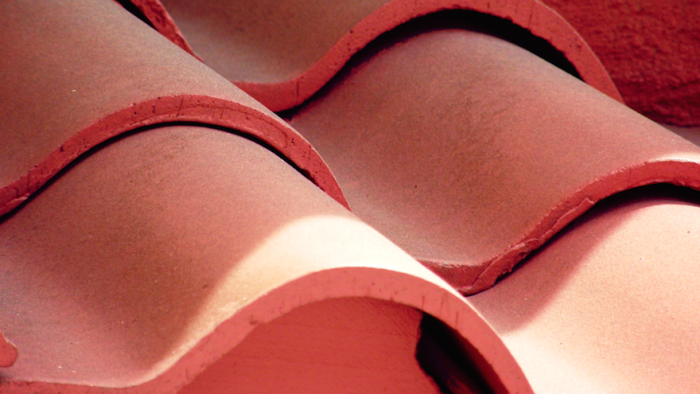 Created by Los Angeles based company, Boral Roofing, this environmentally-conscious roofing material will reduce the effects of fossil fuels released by most everyday vehicles and help combat air quality in polluted cities.
This Smog Eating Tile is applied to roofs where it holds an important chemical instigator. It is also made up of a sustainable photocatalyst that in the light of day will break down pollutant compounds of smog into harmless calcium nitrate (which washes away with rain and actually nourishes plant growth in soil).
Green Junkie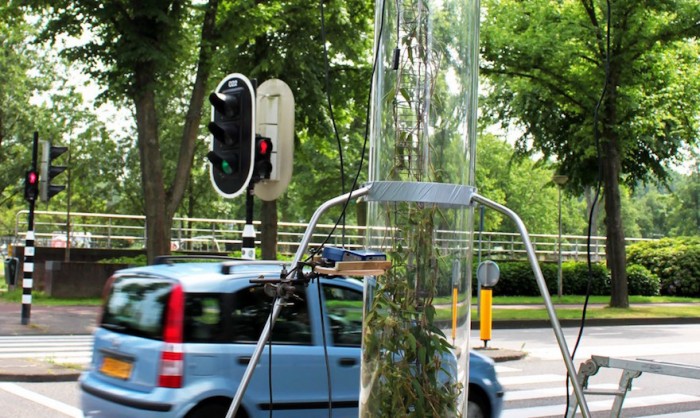 This next project comes from a collaboration between urban-improvement group AMS Institute, MyEarth and the Wageningen University and Research Centre, called Green Junkie, which looks at reducing carbon dioxide smog in city life.
In this, they used a modified honeysuckle plant that uses a fertiliser developed from plant waste. The fertiliser then activates a gene in the honeysuckle that causes more hair to grow on its leaves. With larger growing leaves the project is able to catch bigger and more particles of pollution. This plant absorbs the carbon dioxide during the photosynthesis process, which accelerates their growth.
The honeysuckle sat on the streets of Amsterdam.
Read more:
Eco Mushroom streetlight absorbs vehicle pollution
Warka Water is finding innovative solutions to water, energy and housing problems