Thebe Magugu is a former Emerging Creative and rising fashion designer based in Johannesburg, South Africa. His newest collection of garments recently debuted at South Africa Fashion Week. Dubbed "Geology SS17", this collection is inspired by a rejection of the anxieties that are coupled with urban life and a return to the open fields of remote South African landscapes instead.
It is an awareness of the socio-political climate of South Africa that moved Magugu to imagine a contemporary woman who chooses to escape its pressures for a simpler life in the wild. She breaks away from the buzz of city living to recenter and reinvigorate herself.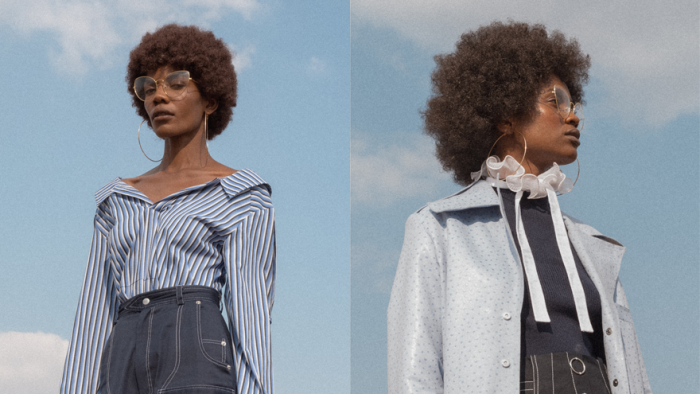 "We are in a state of socio-political flux. Among all the beauty in this country, there are some very stressful and damaging events coming into light almost every day," says Magugu, "I started to imagine a woman taking to the great outdoors, to escape the burdens and noise of urban living. She takes time to recover by hiking, fishing, camping and, by pure virtue of those three acts, thinking, breathing and regrouping."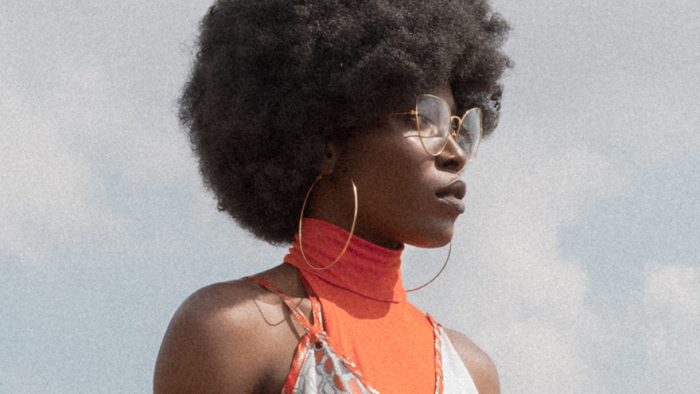 While Magugu's designs are not derivative of outdoor camping gear, they bear signs of it reimagined in a stylish way. Geology SS17 features details such as mountain climbing rope repurposed as a fastened collar, perforated fabrics for breathability, a deconstruction of cargo pants with many pockets and vibrant Koi fish patterns as a nod to fishing. The collection reflects the rich colours of the Gauteng province with warm shades of red, brown and orange foremost.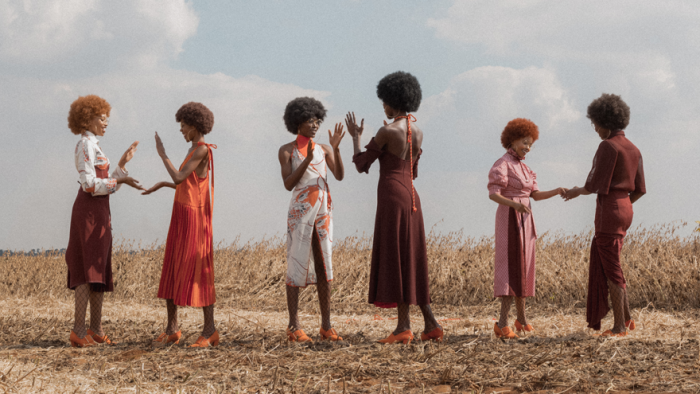 "The photo shoot features 6 girls playing uniquely African games – the games many people living here played during their childhoods. It's particularly personal to me because I have fond memories of playing these games with the girls in my street back home in Kimberley, in the Northern Cape," says the designer, "It points not only to the idea of innocence, but to a time where there wasn't corruption, ugliness and stress as we know it now."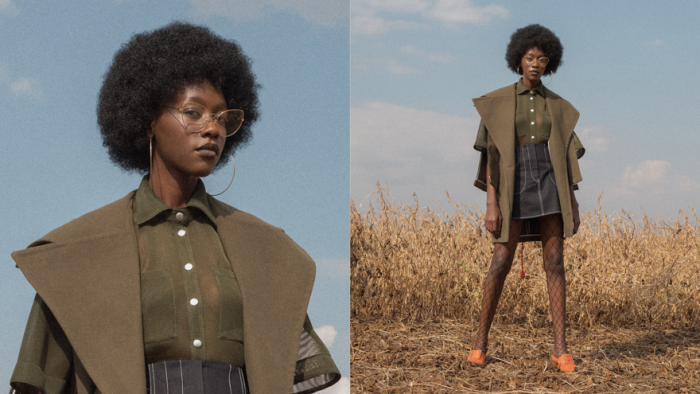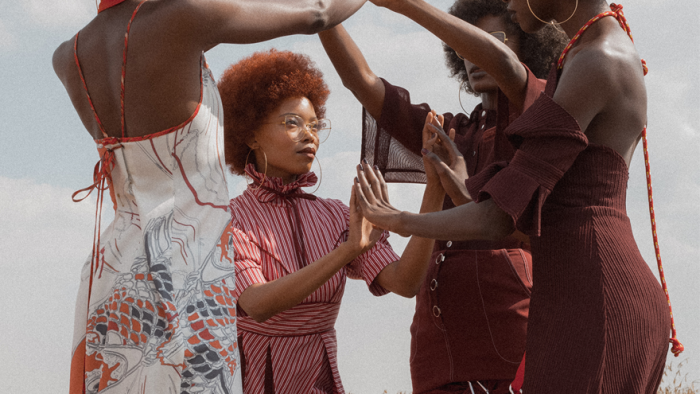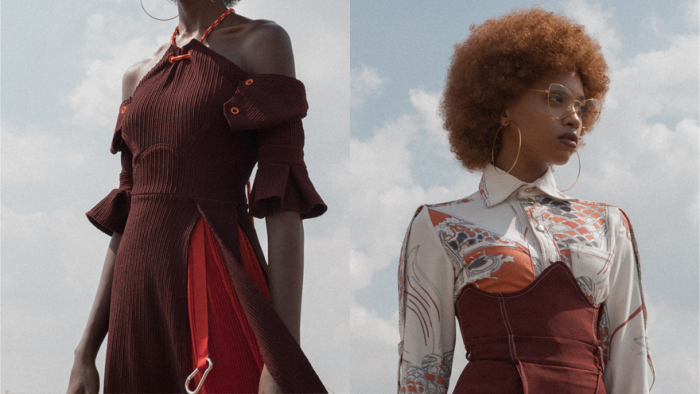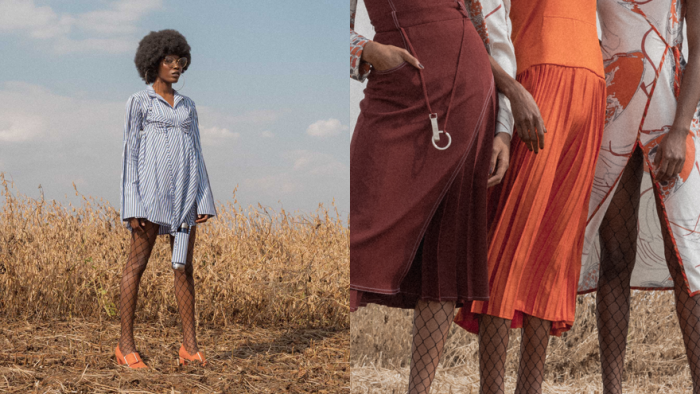 Photo shoot credits:
Models: Niler Bernard, Refiloe Seretlo, Mitchelle Daka, Retha Lethoko, Emy Ozori, Geraldine Mojaki
Photographer: Aart Verrips
Stylist: Bee Diamondhead
Make-up: Annice Roux, MAC Cosmetics