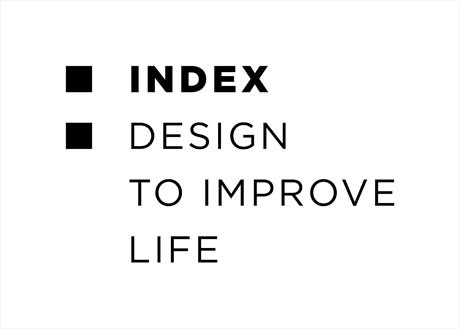 Index: Design to Improve Life logo.
"Designing for Education" is the theme of  the 2010 Index: Design Challenge. Index: is calling on students and recent graduates from the fields of business and design, as well as cross-disciplinary student teams, to develop design solutions that will improve education and the educational environment in developing regions.
The foremost objective of the challenge is to encourage students to apply their design thinking and skills to global challenges. Another objective is to teach students about the processes involved in bringing designs to market, as it's a precondition for the designs to make an actual difference.
Index: Design to Improve Life is a Denmark-based nonprofit organisation that promotes the application of design and design processes to improve key areas of people's lives.
There are three subthemes to the challenge: improved education facilities, sanitation and hygiene, and gender parity in education. UNICEF will supply participating students with facts and figures on impact, geographical spread, scale, existing solutions, possible side effects, and other relevant data pertaining to the five cases so that students' solutions can be as realistic as possible.
Finalists in the challenge will be invited to further refine their projects and develop business plans with the advice of experts and business developers. Winners will receive a monetary prize. Closing date for entries is 26 November 2010.