The city of Paris has a brand new public WiFi station, in a gorgeous outdoor setting, thanks to Mathieu Lehanneur.
Lehanneur worked with outdoor advertiser JCDecaux to create the "Escale Numérique" (translated as "Digital Break"), in response to a call for the design of intelligent furniture projects.
The WiFi station taps into an underground fiber optic network to make the world wide web accessible to all who visit the Rond Point de Champs-Elysées. The station is covered with a green roof and features concrete swivel chairs with little tables with plugs for laptops and other electronic devices. A large touchscreen gives (free) updated information about events and services happening in the city.
Lehanneur explains that the WiFi station can be likened to the Wallace Fountains, which have been offering free drinking water to Parisians since the end of the 19th century.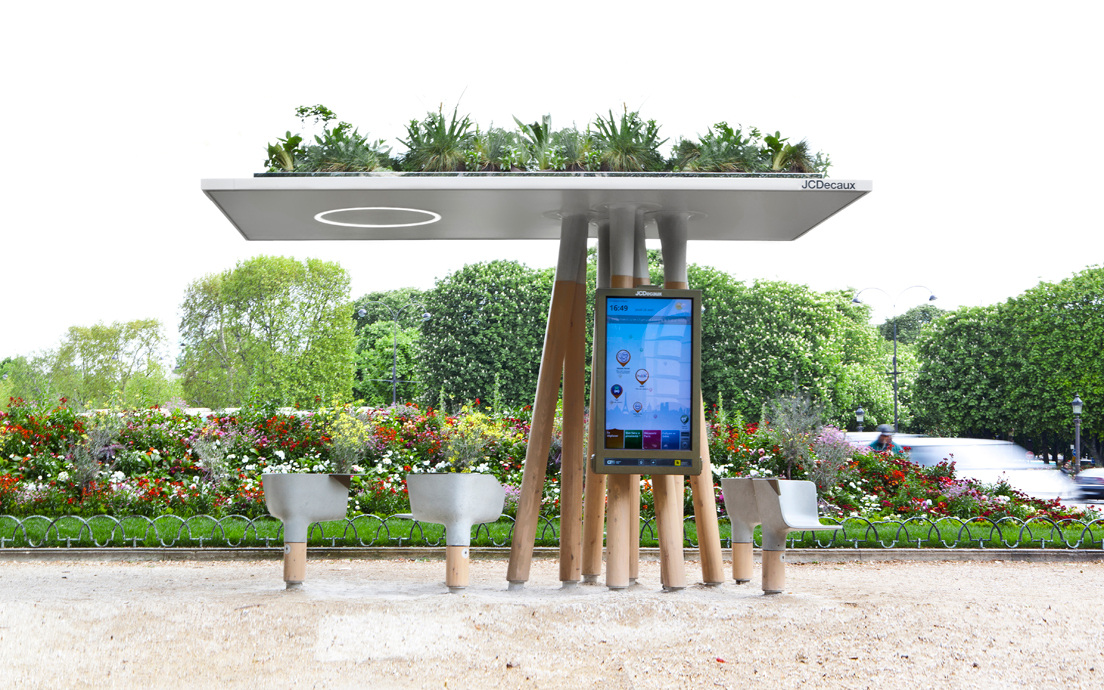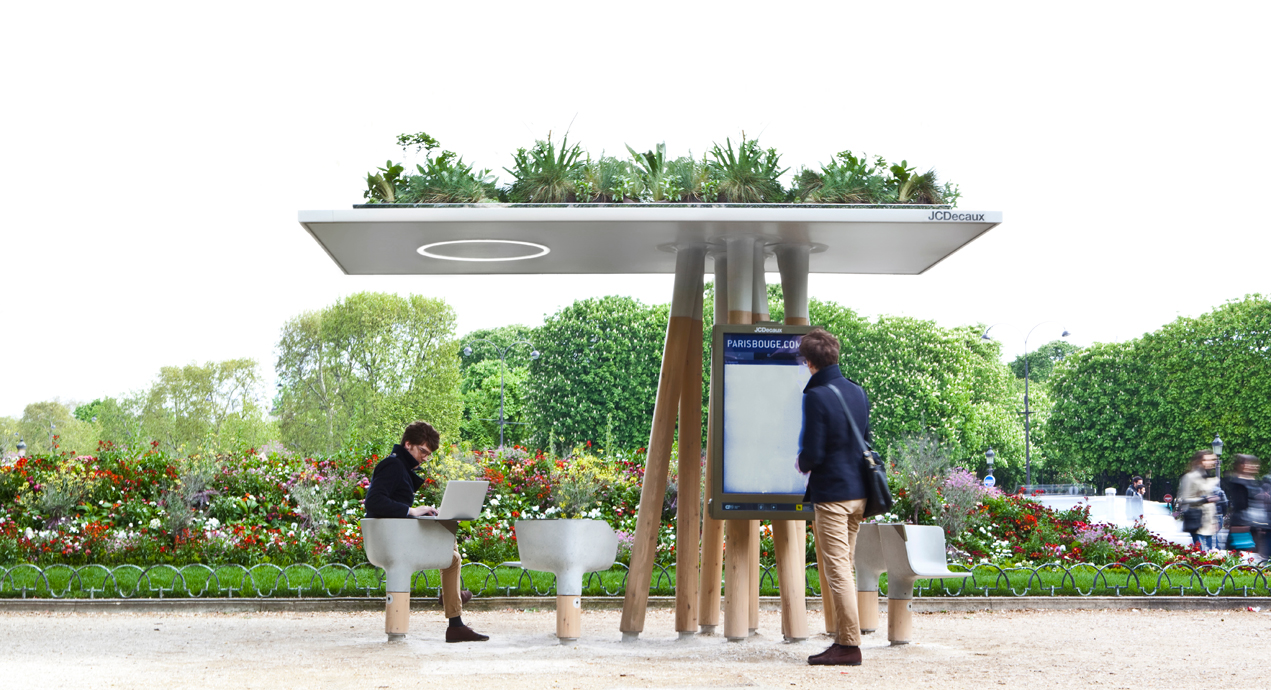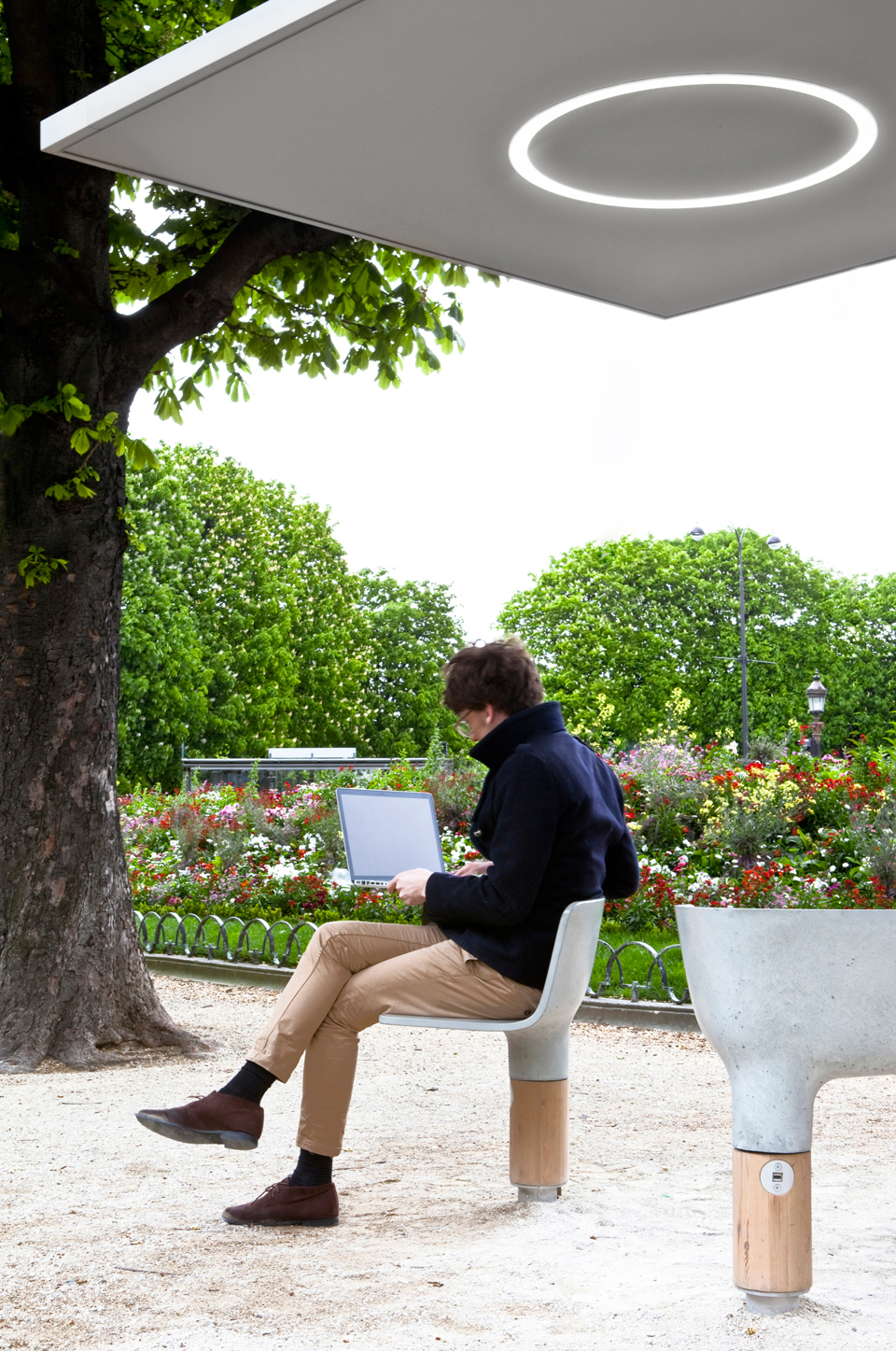 Watch the Talk with Mathieu Lehanneur