Following an intensive international design competition, world-renowned Zaha Hadid Architects have completed the first of a series of bridges in Chengdu, China. The 295-metre Jiangxi River Bridge is a road, cycle and pedestrian bridge that ties in with the city's existing road system.
With its 185-metre central span and 55-metre secondary spans that reach the riverbanks, the Chengdu West First Bridge – as it is also known – is supported by sculptural steel arches. 'As arches provide the most efficient bridge structure for spans between 120 and 250 metres, this symmetrical bridge is composed of two primary steel arches that rise from either side of the road deck,' note the architects. The two arches, which meet at the top of the bridge, have been designed for protection against the elements: 'As they rise, the arches lean together to touch tangentially at their crown, stabilising the structure from lateral wind forces.'
The bridge is made almost entirely from precast concrete panels, steel box sections and edge box girder sections, with no foundations in the river itself. Intermediate piers are located beneath the springing points of the arches on each riverbank to support the bridge.
For the design, the architects employed structural analysis software on a digital model. Examining all material self-weight, superimposed dead load, and traffic live loading, as well as environmental considerations such as wind and temperature, this analysis ensured the structure and foundations could exceed the standards required for once-in-200-year weather events.
Established in 1980, Zaha Hadid Architects is the namesake firm of the esteemed late architect Zaha Hadid. Currently the firm, led by Patrik Schumacher, is also working on creating a bridge for Vilnius railway station in Lithuania which features a curved timber roof spanning 46 metres.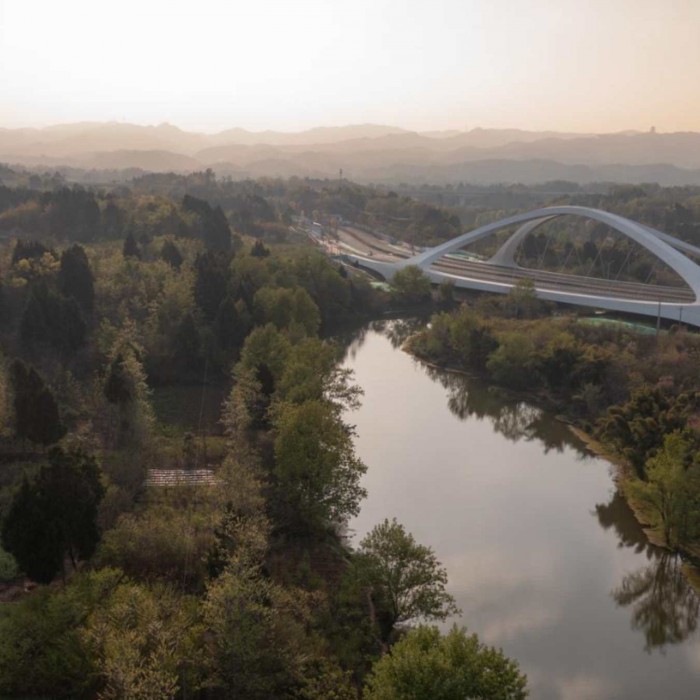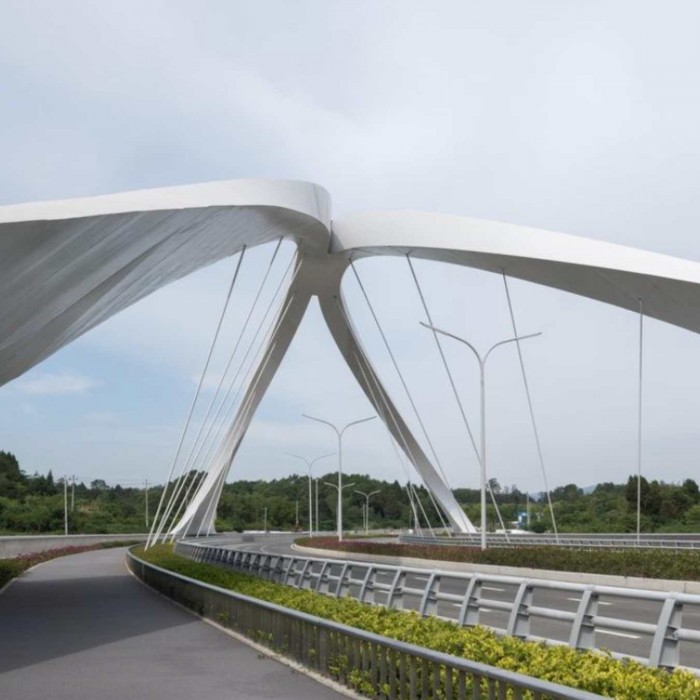 Read more
Photographs: Zaha Hadid Architects.