Mold Architects has taken the notion of submerged architecture a notch further by excavating a cliff-side site on the Greek island of Serifos and setting a modern home underground.
Zero protrusion is the standout feature of the so-called nCAVED house.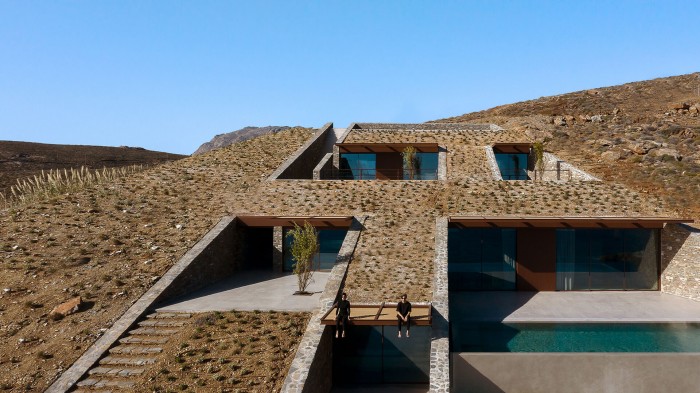 Some of the eco features include doesn't obstruct the landscape, doesn't require any shelter from the wind, stone and wood echo the natural environs.
Mold Architects was founded by Iliana Kerestetzi, Maria vetrou and Konstantinos Vlachoulis in 2011.
Find out more about Mold Architects here.