What could be more heavily manufactured than everyday household objects? Even the most original designs, at the end of the day, can usually be broken down into a set of highly manufactured components: nuts and bolts, plastics and metals. These may have been sourced sustainably, but are they sustainable in and of themselves? Not compared to the objects created by Argentinian designer Silvio Tinello.
Tinello's household objects have a sustainable and unexpected story behind them as the raw materials used to create them have been grown rather than manufactured. He cultivates cellulose and Yerba Mate, an Argentinian tea leaf, to create the materials for his objects.
Tinello studied Industrial Design at the National University of Córdoba in Argentina. He began exploring sustainable design in his first thesis where he recycled rubber from car tyres to develop a new material.
He then earned a Fulbright Scholarship which gave him the opportunity to do his Masters in Sustainable Design at the University of Philadelphia in the United States. It was here that he started working in biofabrication; using cells, proteins and other biological materials for manufacturing.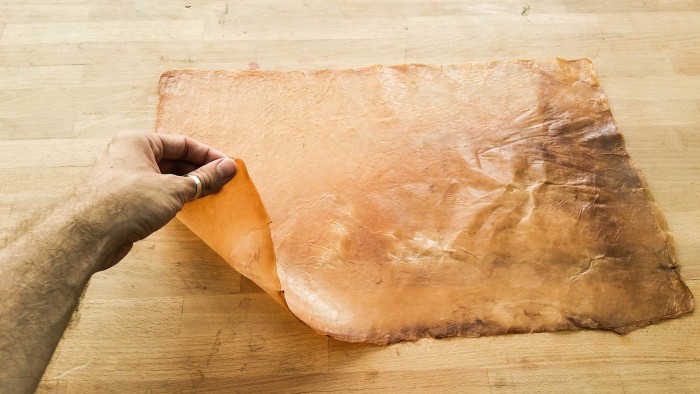 Tinello believes that good design should be sustainable. "I grow stuff because I think that I can solve certain problems without generating more problems," he explains.
He was inspired by other designers in his field, many of whom were already using biofabrication to create sustainable materials. "Designers are beginning to realise that they can grow a better future," says Tinello.
Sustainability has become one of the most pressing requirements of today's design industry, but it is in a constant battle with the cheap mass production, feeding our consumer culture.
Industrial design students at the Burg Giebichenstein University of Art and Design Halle in Germany represent some of these designers which are exploring biotechnology as a replacement for unsustainable materials in their project, Microbes.
One of these students, Melanie Glöckler is using algae to create a new textile, known as Marine Cotton. Algae grows 40 times faster than other rooted plants and only needs light, water and basic nutrients for this growth. As a result, algae is known as an irritating vegetation since it easily appears in pools and aquariums uninvited. But this rapid propagation means that algae is a perfect sustainable material for mass production.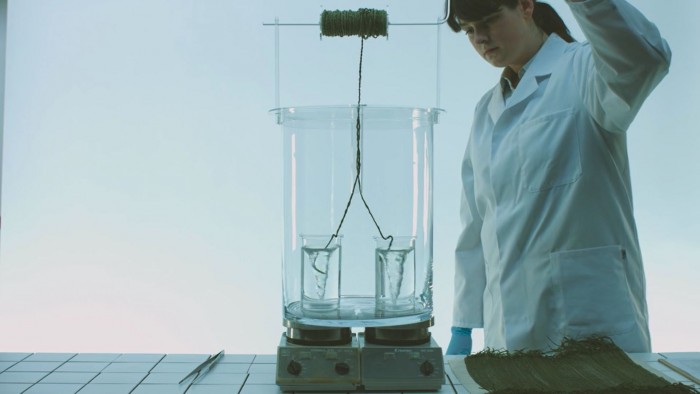 Tony Beyer and Moyu Chao are two more students in the Microbes project who utilise leftover materials and bacteria to create bio-cement. They use chaff, a prevalent global leftover made from the husks of corn, rice, millet and other crops, and compact it to create their bio-cement.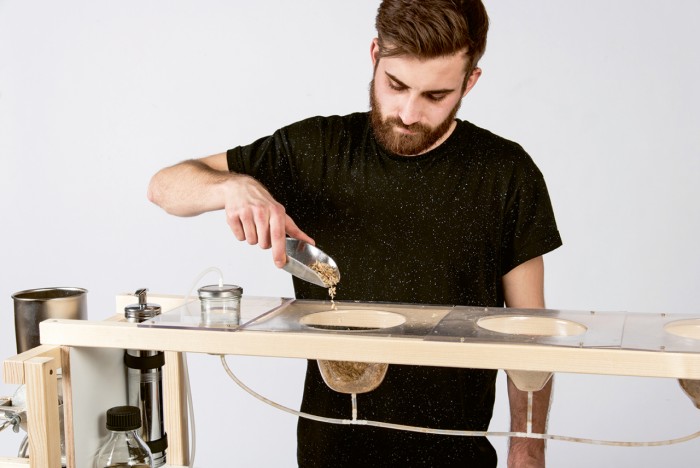 For Tinello, Yerba Mate is what makes him a unique designer in his field. He describes two main reasons for incorporating Yerba Mate in his designs:
The first is for his objects to take on an Argentinian identity. "In India people eat with their hands and Italians eat pasta. … If we talk about football, tango or [Yerba] Mate - we're talking about Argentina. … the material turned into a product would have inevitably an identity from our place, our country, our culture," says Tinello.
From his previous work in sustainable design, Tinello experienced that many consumers were uncomfortable with using objects with unconventional materials. This means that people were less likely to incorporate the sustainable product into their daily lives. Therefore, with his grown objects made from Yerba Mate, Tinello hopes that the familiarity that Argentinians have with the raw material will make it easier for them to welcome these objects.
Tinello's discovery of the large amount of waste from the production of the Argentinian tea made from Yerba Mate was his second motivator. "I wanted to make sure that my products would not compete with this indigenous tea leaf and that it wouldn't compete with the tea as food ... I am using the waste of the production process of that kind of food to add value to that waste and turn that into a product."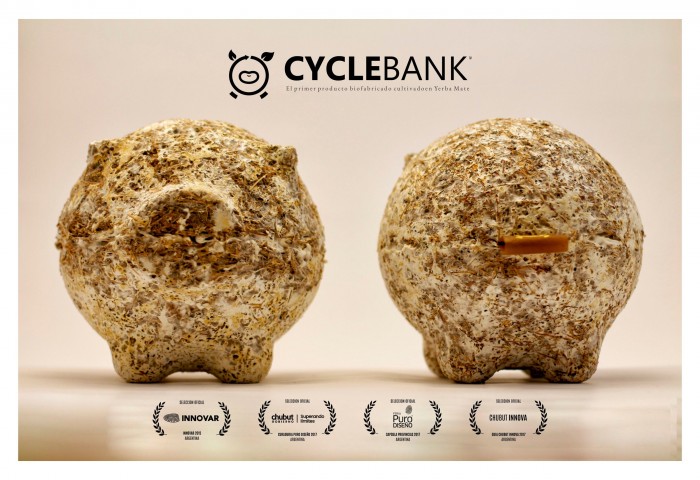 Tinello's favourite grown object is his lamp, named "idea" which was showcased at Salone Satellite: Il Salone del Mobile di Milano in 2018. Excluding the components which produce the electricity for the light, the lamp is made entirely from biofabricated materials. It combines both his bacterial cellulose and Yerba Mate foam. He is currently working on cultivating larger-scale furniture pieces.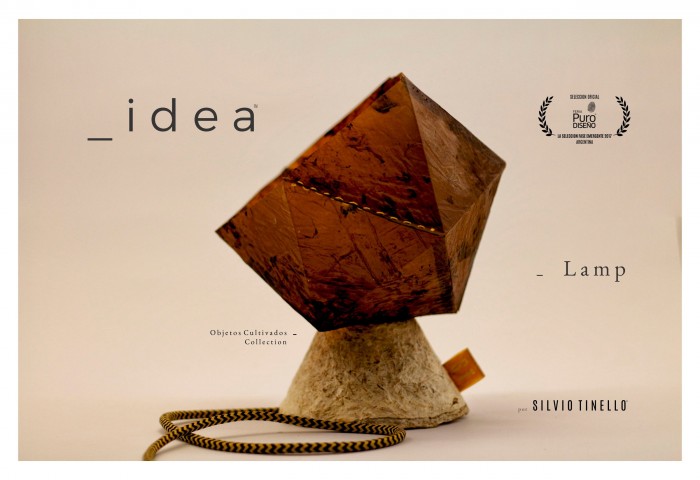 Tinello refers to the foam material created from Yerba Mate and mycelium, the vegetative part of a mushroom, as a replacement for styrofoam. Currently, styrofoam is a widely-used packaging material which is considered non-biodegradable.
The future of biofabrication lies with replacing more of these environmentally-unfriendly materials. According to Tinello, "we should design with the three goals [in mind], the social, economic and environmental. The ones that should matter the most are the environmental and social, and then the economical, but it is the other way round nowadays."
Tinello is able to create sustainable objects from a familiar material, while the students at Burg Halle are showing how sustainability can be mass produced. These designers are paving the way forward by merging economic considerations with both an environmental and social awareness, and thus demonstrate that these need not be mutually exclusive concerns for designers interested in producing sustainable work.
More on sustainable design:
LifeArk off-grid housing is focused on sustainable community transformation
Industrial design student introduces a refillable, more sustainable mascara
Students explore bamboo as a sustainable alternative to conventional building