Rich Mnisi participated in our Design Indaba Emerging Creatives programme back in 2015. It was the same year in which he founded his eponymous label, RICH MNISI. The Johannesburg-born designer has since made significant strides in the fashion industry, with the likes of Naiomi Campbell and Beyonce donning his signature bold garments that fuse contemporary pop culture and traditional African heritage. Now, Mnisi's first solo exhibition of collectable furniture, Nyoka, sees him boldly explore form and fluidity, showcasing the designer's wider range of creative talents.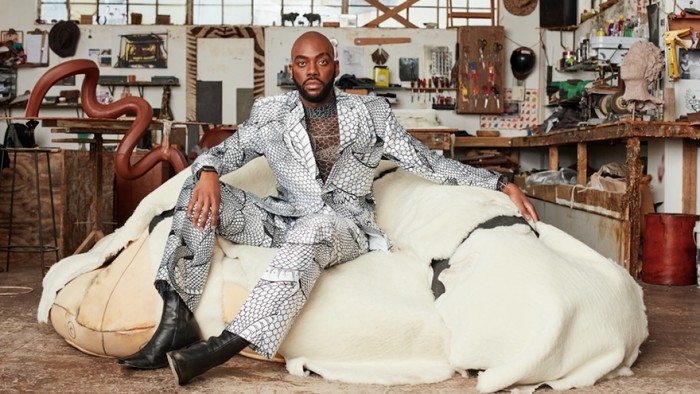 Constructed from an array of materials including bronze, wool, resin, and glass, Nyoka comprises seating, a console, chandelier, rug and other objects. The collection draws inspiration from Mnisi's family history and African mythology, which gives the show its title. Nyoka plays on the duality of fear and beauty, epitomised by the image of a snake.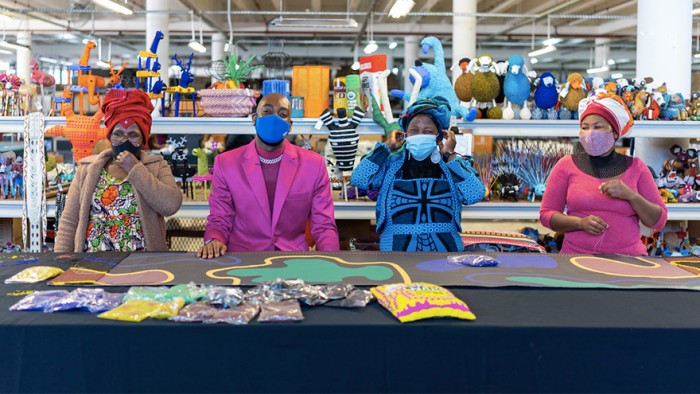 Nyoka, like Mnisi's recent fashion collection, Ku Huhama, was inspired by a dream the designer had. "This started with a nightmare. My mother dreamt of a snake on her back. When she turned to look at it, she saw an intense green creature, frightening and fluid, dangerous and beautiful. My journey started here and led me to Congo's Bushongo mythology and its creator god, Bumba, the god of vomit. He vomited up the sun, earth, moon and stars, and then the rest of the natural world from that acidic pain and discomfort. Unlike most of our world's origin stories, this one proposes that the beauty and life of our world could be purged instead of birthed," says Mnisi.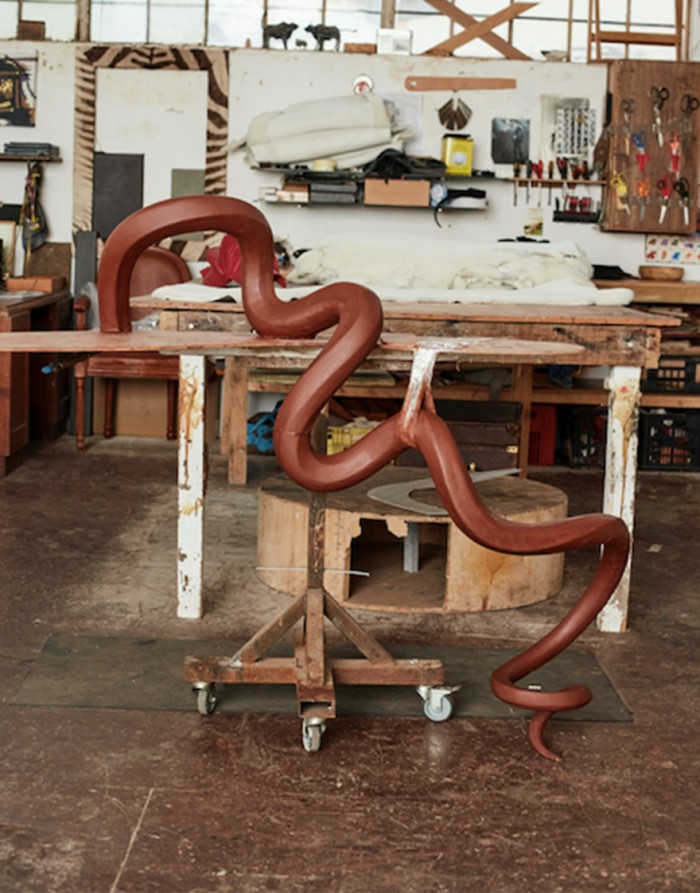 Furthering the exploration of duality, this collection "wrestles with the idea of beauty distilled from darkness," a theme the designer highlights throughout Nyoka. "To live is to embrace this duality. To accept that joy and tragedy, light and darkness, dreams and nightmares are connected, orbiting and defining each other," he states.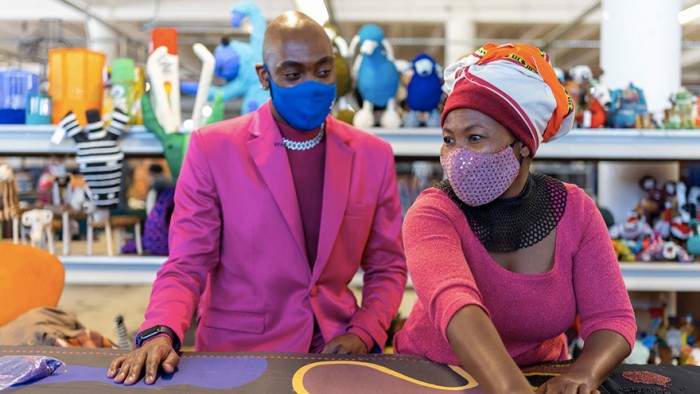 Working closely with Southern Guild in Cape Town, Mnisi brought his vision to life and collaborated with several artisan groups for the Nyoka collection, including Monkeybiz, Coral & Hive and Bronze Age Studio. This aligns with Mnisi's mission to promote South African craft. The exhibition runs at Southern Guild until 4 February 2022.
Read more:
Rich Mnisi: Fashion forward design.
Rich Mnisi on building a fresh fashion brand in South Africa.
Rich Mnisi merges film with fashion.