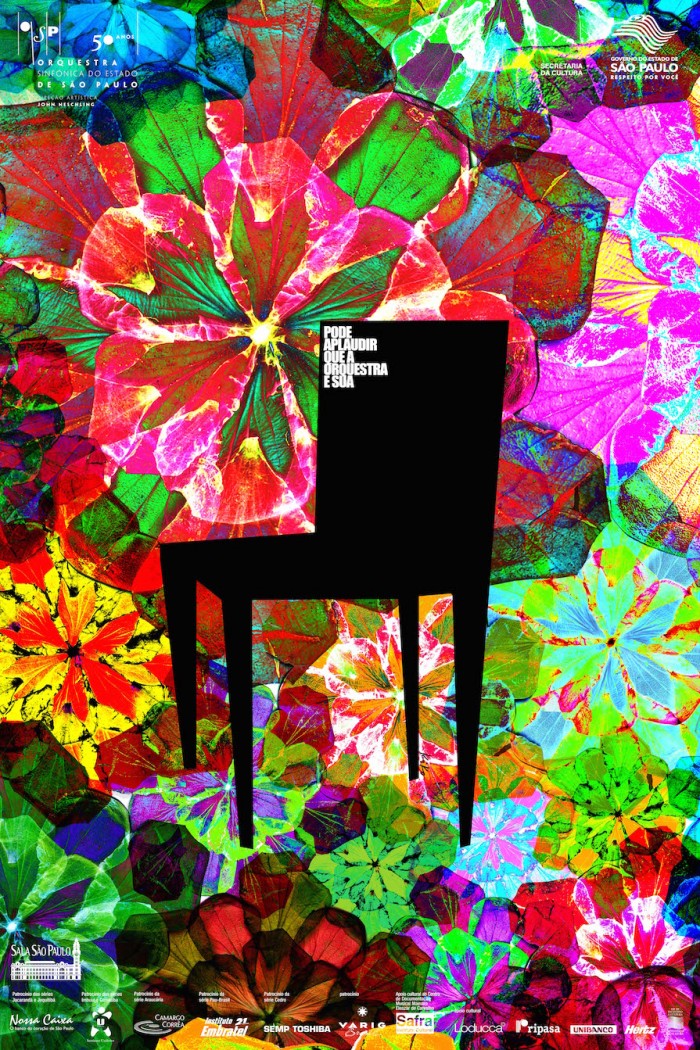 Kiko Farkas is seen as a leading Brazilian graphic designer and his company, Máquina Estúdio (Machine Studio), is responsible for doing some of Brazil's most famous creative projects, such as the visual communication of Municipal Theater of São Paulo and the Praça das Artes cultural center.
The studio has received several awards and accolades, especially for Farkas' most notably recognised work: 300 posters created for the Sao Paulo Symphony Orchestra to advertise the orchestra's weekly and monthly concert programmes.
If you do a search for "Kiko Farkas" on the internet, the above project is bound to pop up. It's one that he has publicly mastered.
The digitally printed posters were showcased in the foyer of Sala São Paulo Cultural Centre and surprisingly the posters did not conform to anything to do with music: instead, he decided to create a visual explosion of nature-inspired images.
"Our goal was to create parallels between music and images, without ever using the images normally associated with classical music," explains Farkas.
Since the poster project was launched in 2003, it still, to this day, garners major attention from the design world. It has been showcased at many exhibitions around Brazil, including recently being honoured at the São Paulo's Institution, Tomie Ohtake.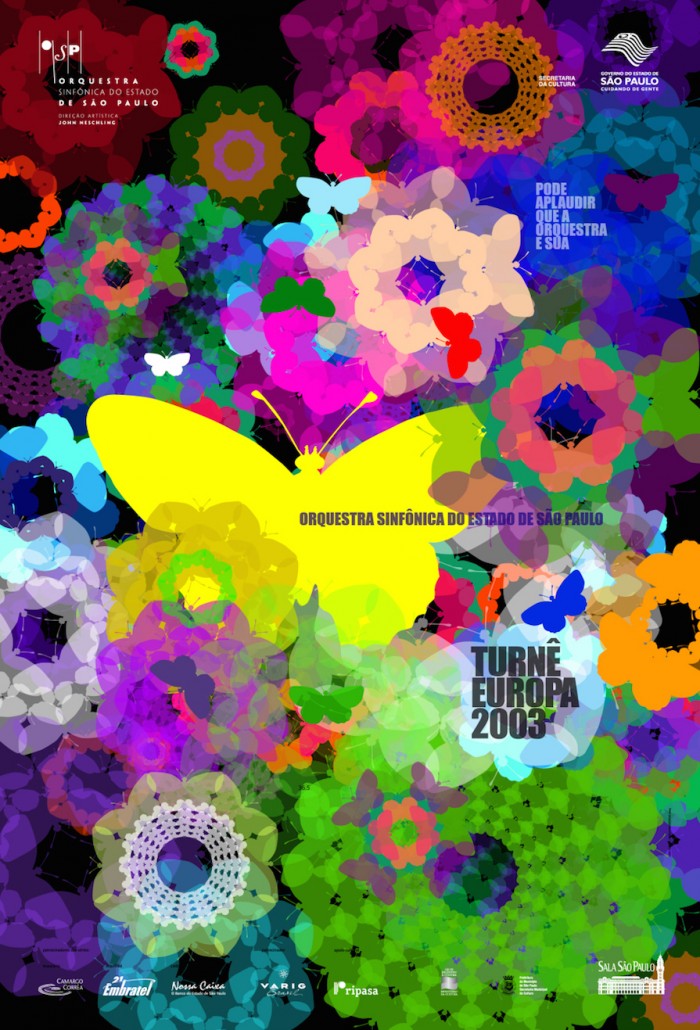 In 2010, Brazilian publication house Cosac Naify published a book showcasing the impact of the posters. The book allowed the posters to reach a wider audience, notably students.
Farkas started Máquina Estúdio in 1987 and now runs it alongside his co-workers Felipe Sabattini and Michele Alves. He describes the company as being involved with art influenced by cultural and institutional domains.
Aside from poster designs, Máquina Estúdio focuses on many other types of projects, such as book covers, illustration and visual identity.
His illustrations mostly see him working with authors of popular Brazilian children's books stories such as The ball And The Goalkeeper, written by Jorge Amado and One Number After Another by José Paulo Paes.
The use of colour is very important in the work of this studio, and the process surrounding this is extraordinary.
"I don't like complementary colours or colours that match," he says. "I know exactly what colour to use, what combinations work. For me, there is never a doubt about colours." Farkas reveals that like some people have an absolute ear for sound, he has an absolute eye for colour.
The designer also has a background in architecture and urban designs, which he studied at the University of São Paulo. Farkas gives credit to his architectural background as something which taught him the importance of projects.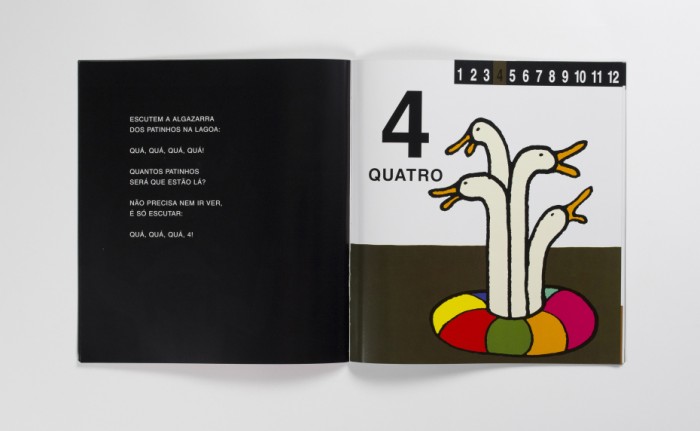 "Architecture gave me a notion of a project. You can exchange the word 'design' for the word 'project'. I think a design is a project," he explains. "Working with the structures, working with buildings, working with urban landscapes, gave me this idea of projects and not working with artisanal."
The designer also spent time in New York studying drawing at the Arts Student League. From there he went on to work at a small music newspaper called The Press. This is where Farkas believes his role as a designer became clearer.
"I understood that my role as a designer was not a role of authorship, but was the role of giving the message. This is something people can understand, and it helps them to enjoy the content," says Farkas.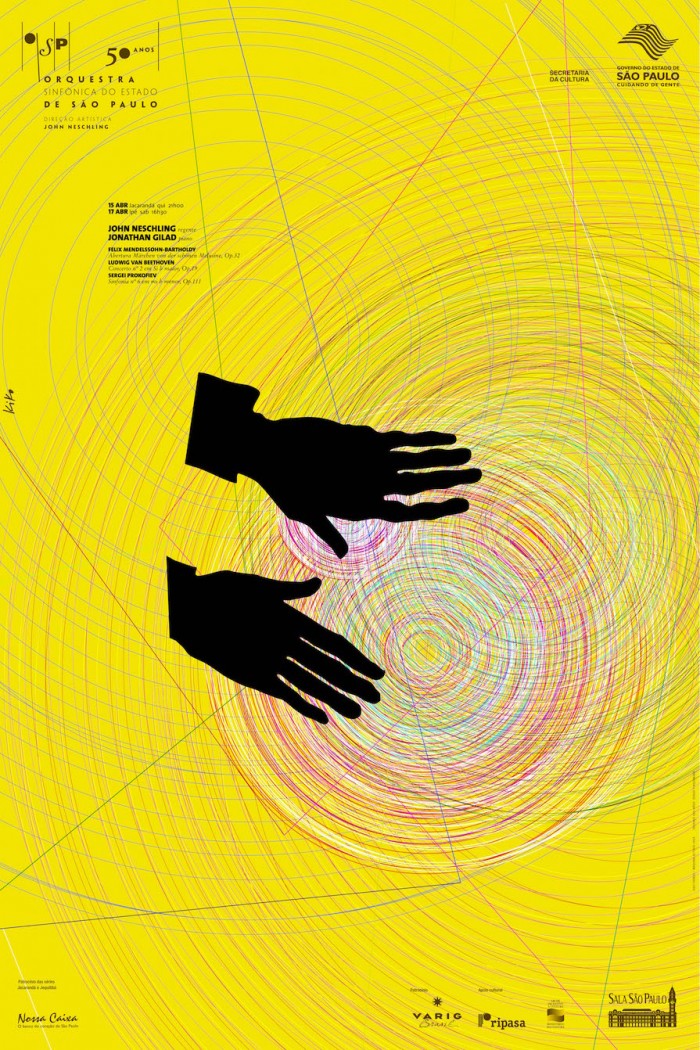 Farkas' learning as an adult came from him becoming a member of the Alliance Graphique Internationale (AGI), which is an association to which many of the world's leading graphic artists and designers belong.
He admits that his journey with AGI allowed him to become a designer for the world, and not just in Sao Paulo where he resides.
Farkas' time in the industry has allowed him to see 30 years of trends, changes and mishaps, and although he is seen as being among the elite in the industry, he does not shy away from any modern trends, as he believes it's important to show evolution in your work.
Everyone is waiting in anticipation to see what he brings to the Design Indaba Conference stage in 2019. The Conference will be taking place in Cape Town, South Africa, and will host an array of influential creatives from around the world.
More from Design Indaba Conference 2019 speakers:
Filmmaker Wanuri Kahiu on her latest film Rafiki and being a reluctant activist
David Droga on why the changing advertising landscape has not scared him