Nuria Mora, a contemporary artist from Spain, is known for her use of public spaces for illegal and commissioned abstract art manifested on a large and dynamic scale. She is the only female artist chosen to participate in Spain's biggest event of its kind, which is called 'Titanes'.
Mora's work can be seen in many public spaces throughout Spain. So, this event is nothing new for the artist. At first glance, her work can be described as a colourful explosion of geometric shapes, but on closer inspection, you will find that her art is subtle and calming.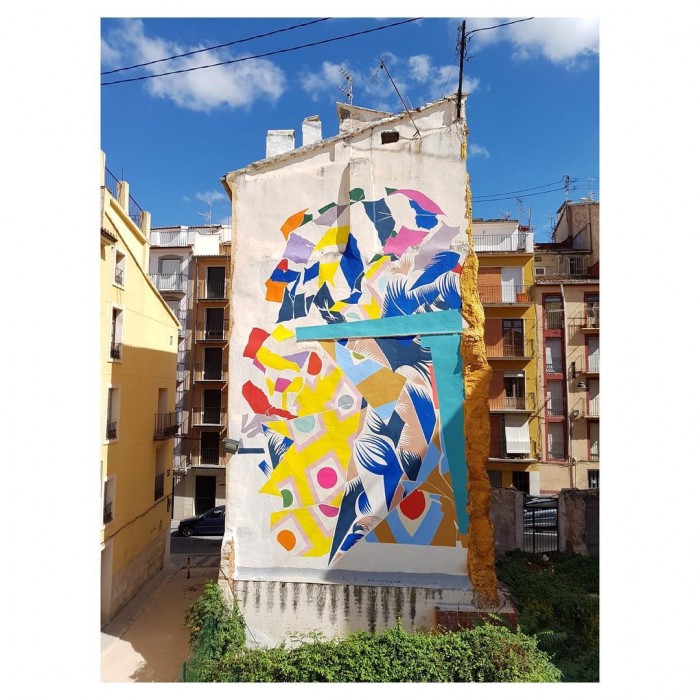 It never overpowers the environment in which it is painted, but instead adds a sense of new life to it.
When 'Titanes', the global art project, came knocking it was a clear match for both. The project was created to promote social inclusion by means of art - with a particular focus on people with disabilities.
The idea is that the 14 participating artists will work alongside people with disabilities from the community and surrounding areas, thereby empowering them to create, and also giving them a platform to explore their creativity by means of various activities.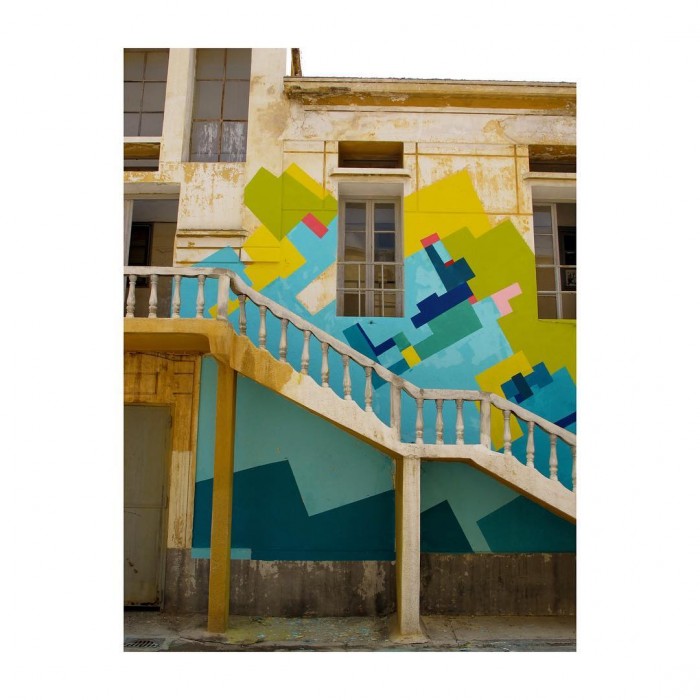 It was developed by cultural organisations Ink Movement, Laborvalía, and curated by famous Spanish painter and sculptor, Okuda San Miguel, who is known for his bold murals and colourful geometric patterns.
Ink Movement's CEO, Oscar Sanz, revealed that Mora was chosen because of her talent as a leading street artist. But with Mora as the only female in the 14-artist line-up, raises questions with regards to the project's perception of inclusivity.
"The answer is in the question: her work itself. We've been good friends with Nuria for years but above all, we're followers and admirers of her work," he says. "In recent years, her work has made a leap forward, an evolution that has made us admire it more than ever before."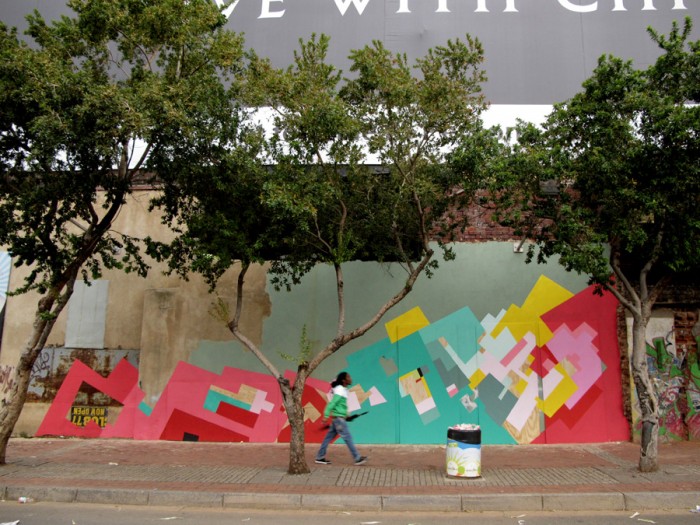 Mora also had her say on the matter: "I hope they did not choose me for being a woman and [to] fulfil a quota, but for my talent," she says. "Yes, there are few women in this. I want to inspire them to become muralists if that's what they want to do."
Mora's contribution to 'Titanes' - Spanish for Titans - sees the artist and her partners, Eltono, Nano4814 and Sixe Paredes from Equipo Plástico transform the historical region of La Mancha into an unmissable destination for art lovers.
Other artists involved in the project include Brazilian designer and illustrator Bicicleta Sem Freio, fellow Spanish artist, Demsky J, and Australian street artist, Fintan Magee, who is known for his murals throughout Australia and worldwide.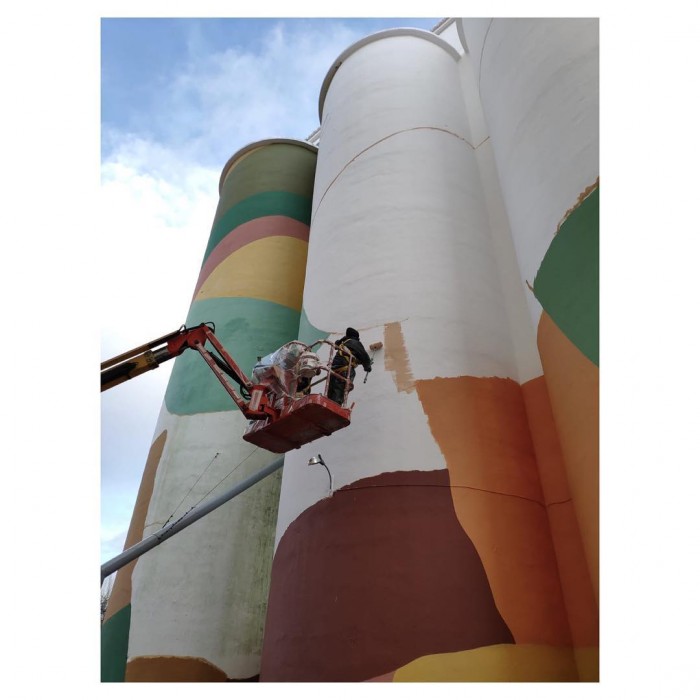 The group of artists is set to create a huge open-air museum called "Meseta" (Plateau).
With phase 1 of 'Titanes' having started in April, the artists were given the opportunity to paint enormous disused silos. They focused on giving the silos a sculpted look by covering entire walls with textures and shades that camouflage these structures into the surrounding areas.
This was done purposefully to highlight key environmental areas in La Mancha such as the mountains of Toledo and the western spurs of the hills of Cuenca.
"Ignoring the limits of the buildings and symbolically camouflaging them into their environments, accentuate their current invisibility after years of neglect, and helps lighten the weight of their history," Mora explains.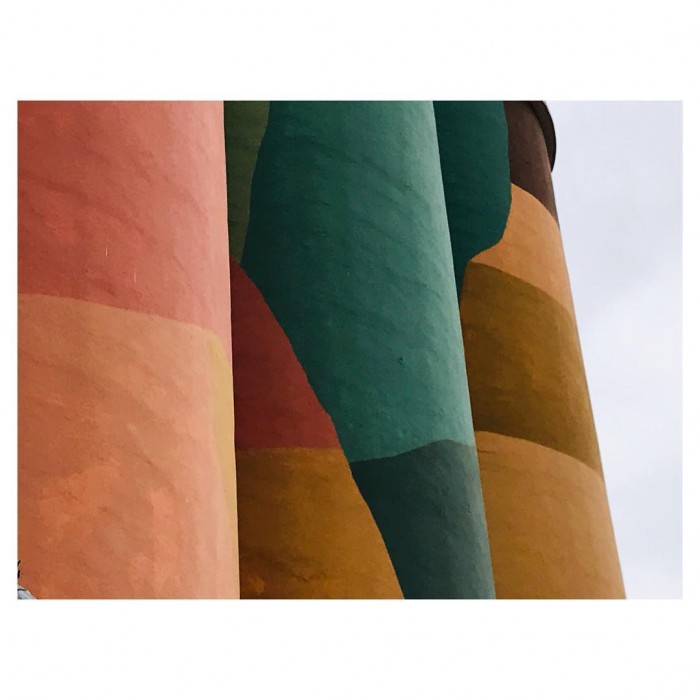 The artist, who has over 20 years of industry experience, started out on the streets of Madrid, painting walls. Although the premise of painting on large scale still lives within Mora's work today, she has shifted to the world of geometric abstraction.
The artist has also participated in several exhibitions including the Wild Style 2018 and a collaboration with landscaping artist Inés Urquijo where she created paintings inspired by plastic and its impact on earth called 'Castellana 22' for the We Collect Club.
During the interview, Mora revealed that she is currently working on painting a mural and a series of objects for the online auction house, Paddle8, who is based in New York. She is also scheduled to paint two more murals in France this month.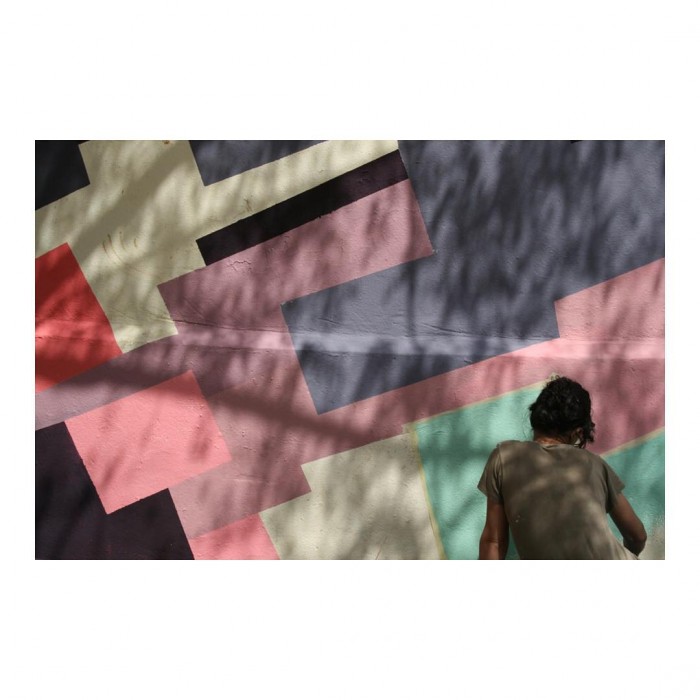 When it comes to finishing up 'Titanes', Sanz revealed that the project would be completed in October 2019, and it would not only promote inclusive art, but also the power of the collaboration between the 14 artists.
"Above all, the project aims to give a voice—a loudspeaker—to the titanic work of the members of the association, with their differences, their special lives, and the different and special skills that they use every day," he says.
"We're on the right track. New initiatives are arising, alongside work teams. We're achieving what we set out to do, the project is starting to bear fruit."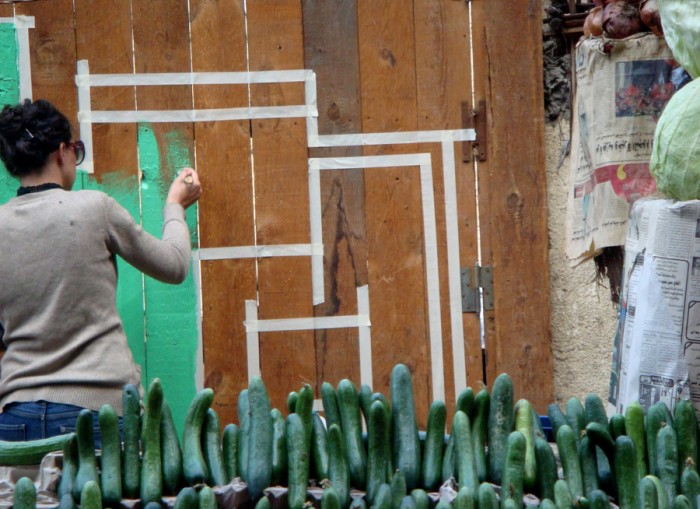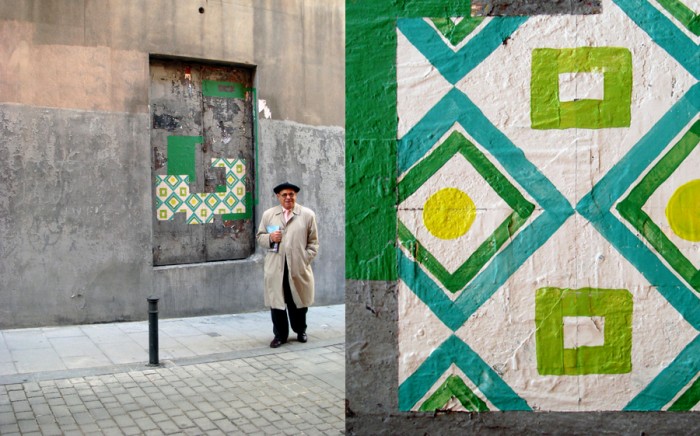 Read more:
Spanish mural artist, Okuda, uses art to bridge cultural borders
Exploring Shantell Martin's unique interactive illustrations
Colors of the Earth: Ghana's incredible, rammed earth walls
Congolese storyteller is breathing new life into African mythologies