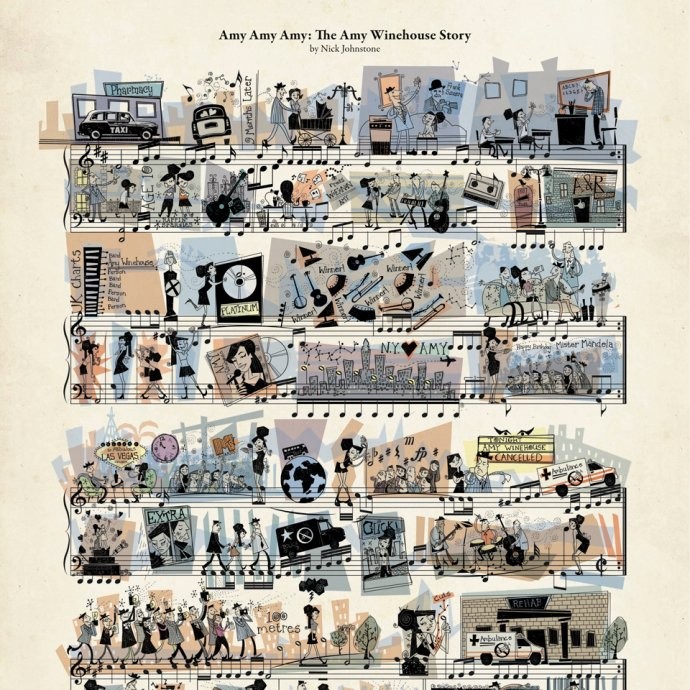 The Art Behind the Music is a poster campaign by Saatchi & Saatchi Cape Town for Wordsworth Books.
Designed to entice readers to the biographies of musical greats Keith Richards, Michael Jackson and Amy Winehouse, the series of in-store posters for Wordsworth Books used the art of music to tell a story about the musicians.
Saatchi & Saatchi transformed musical notes on sheet music into the story of each musician's life, with engaging illustrations remininscent of the particular muso's life and career. It's the attention to detail which makes the work particularly "real".
The illustration style in each poster was chosen specifically to match the genre of music, which the represented artist is known for. "Keith's rock n roll genre was matched with a Stedman style, the jazz-blues style of Amy was an iconic yesteryear theme and for the King of Pop Michael we used a neon and Pop-art style," says Saathi & Saatchi creative director Sammy-Jane Thom.