Designed to tread lightly on the earth, the Forest House by Canadian architect Natalie Dionne is suspended above a rocky forest floor in the wilds of Quebec.
Perched on 3-metre stilts, this natural retreat has been raised to meet the level of the striking boulders surrounding it.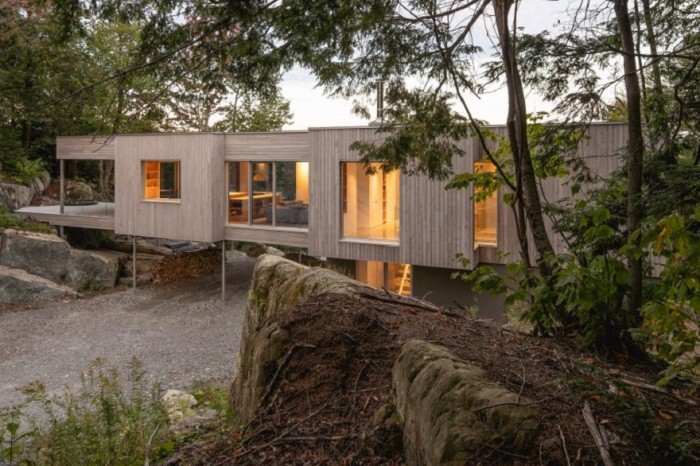 Some of the eco credentials include Celebrates a rocky outcrop, The design choice allows more natural light to reach the building, Architecture is discreet, roof is supported by engineered local timber, Exterior is clad in durable treated timber designed to age.