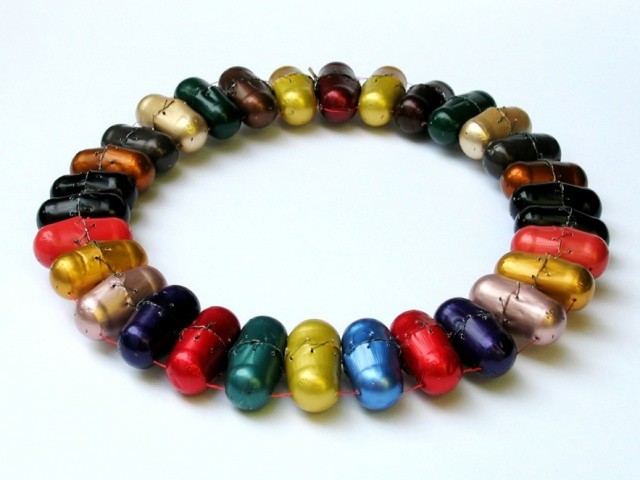 Big to small, and bold to elegant, the latest jewellery exhibition at the Design Museum in London challenges the traditional methods of jewellery design.
Drawing on work from across the globe, jewellery designer and maker Dr Susan Cohn curated Unexpected Pleasures, sourcing creations from over 130 jewellery designers. The aim of the exhibition is to showcase the journey that jewellers have undertaken in the last few years. Challenging the conventional and celebrating the contemporary, Unexpected Pleasures reveals a radical shift in rethinking jewellery in its social context.
Among the globally selected jewellers, South African jewellery designer Beverley Price will be showcasing two of her unique creations at the exhibition, among the likes of renowned designers Ron Arad, Ruudt Peters, Wendy Ramshaw and David Watkin.
Price's foremost desire to address the history of materials in a South African context reveals an ethnic aspect in all of her designs. Her work stems from the belief that through diverse cultures in South Africa, a deep indigenous tradition to adorn is present.
Two materially extreme works done by Price will be on show during the Unexpected Pleasures exhibition. The first is a necklace done in 2006 for South African mining company AngloGold Ashanti. The necklace is made from 18 carat gold and references the pre-colonial goldsmith alloys and techniques in South Africa. The second is a selection of bracelets and necklaces made out of recycled Nespresso Capsules. The colourful pieces comment on a first-world product being reinvented and re-contextualised for a more dynamic appeal.
Unexpected Pleasures will be on display at the Design Museum in London from 5 December 2012 to 3 March 2013.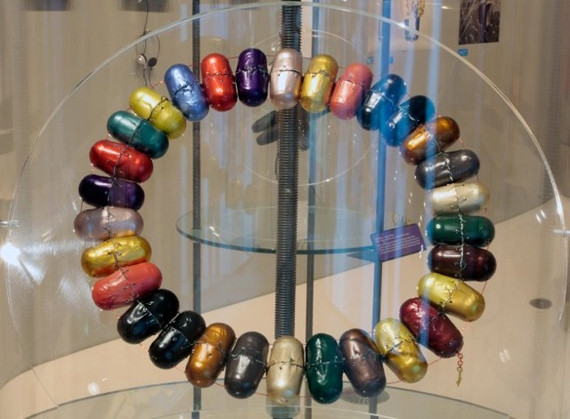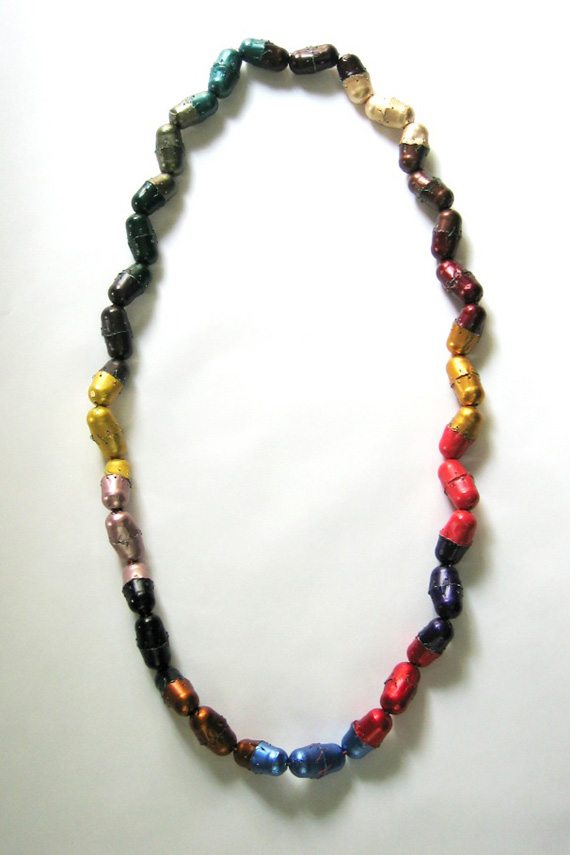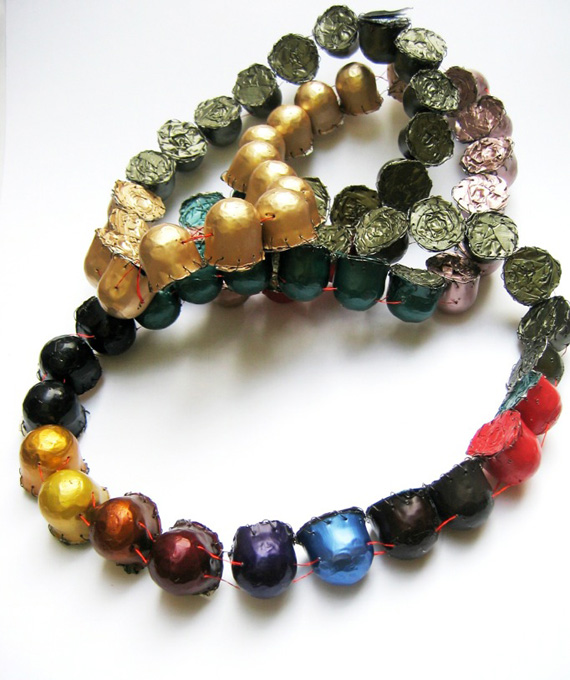 Watch the Talk with Ruudt Peters