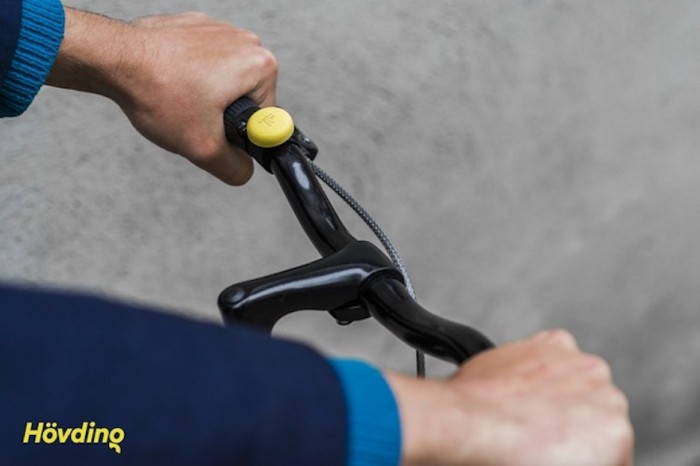 Give a Beep campaign by Hövding
Swedish company Hövding, inventors of the award-winning Airbag helmet for cyclists, has introduced an urban cycling safety movement in London called "Give a Beep". In collaboration with London Cycling Campaign, the online platform kickstarted the movement by sending 500 cyclists out into the city streets with the wireless smart button, Flic attached their handles. When a cyclist feels unsafe, a push of the button sends a message to the mayor and the location is anonymously added to a realtime map that records hazardous spots for cyclists.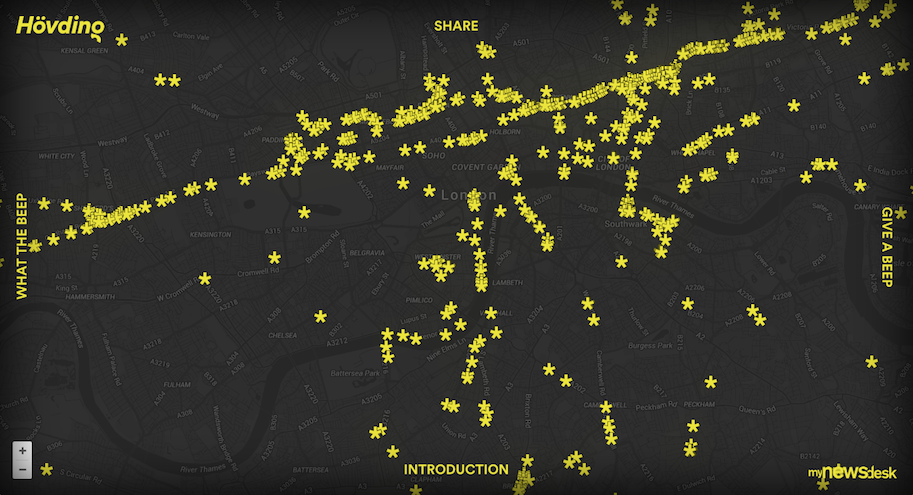 The movement is a reaction against the many collisions and sometimes serious accidents that are caused by a number of reasons including inexperienced cyclists, poor driving and the inefficiency of road safety systems. Hövding feels that a more cycle-friendly London could reduce the risks that cyclists face every day during their commutes. Its campaign aims to create awareness around the matter and calls for urgent action from the mayoral office.
To join the campaign, a cyclist needs to purchase a Flic smart button, connect it to his or her smartphone and add the "Give a beep!" function to the button via the Flic app. The button attaches to the bike with a velcro sticker and whenever the cyclist encounters a problematic area on the road.
The realtime map serves as a visual protest of sorts by indicating the extent of London cyclists' frustration, but it also helps cyclists find secure and safer routes to ride.