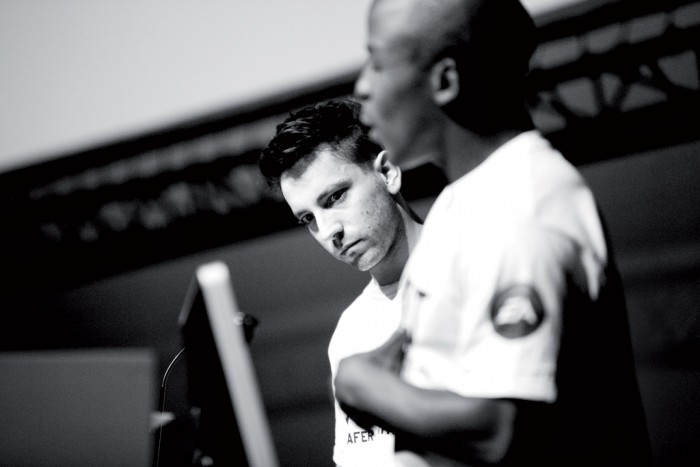 Danny K and Kabelo Mabalane
Musicians Danny K and Kabelo Mabalane have revived the lyrics from the 1980s Tears for Fears song "Shout" to call on South Africans to join the fight against crime.
After the senseless death of musician Lucky Dube in 2007, Danny K and Kabelo realised that ordinary South Africans also need to be given a voice in the fight against crime. As leaders and role models they decided to use their music as a means to mobilise people because "in violent times, you shouldn't have to sell your soul". They assembled a star-studded lineup of local artists and celebs to record the anthem "Shout".
The Shout campaign was launched at Design Indaba 2010 and is fast gaining wide-reaching support. Big names on board include The Parlotones, Karen Zoid, Yvonne Chaka Chaka, Freshlyground, Hugh Masakela, Steve Hofmeyr, HHP and Louise Carver.
You can make your contribution to this worthy cause by downloading the song, purchasing the merchandise or simply making a donation. By forming a united front, with support from Primedia's Crime Line and Business Against Crime, we have a better chance of solving the problem. The money will be used to aid the crime prevention programmes as well as to help and support victims of crime.
Check their website, shoutsa.com or donate R20 by sending a SMS with the word "SHOUT" to 33335 and you'll receive the song in return.
Watch the Talk with Hugh Masekela