At Design Indaba Conference 2019, Hannah Barry shared that when she started her not-for-profit organisation Bold Tendencies she had "Nothing, and I mean nothing except an enormous feeling of possibility". She wanted to create a space where young artists, who had little to no opportunities available to them, could exhibit their work on a large scale.
Being a successful artist in a city like London is extremely difficult, notes Barry. She recognised that there are significant barriers in place that prevent many young artists from reaching their full potential in the creative and cultural industries. Barry and her team looked to Peckham, South East London as they genuinely considered it a "real land of possibility".
The Peckham multi-storey car park was the perfect place for this. The car park had been built to accommodate shoppers of a nearby supermarket, but soon after it was built the supermarket moved, and the parking lot abandoned. It was here, in 2007 that her commissioning program was brought to life.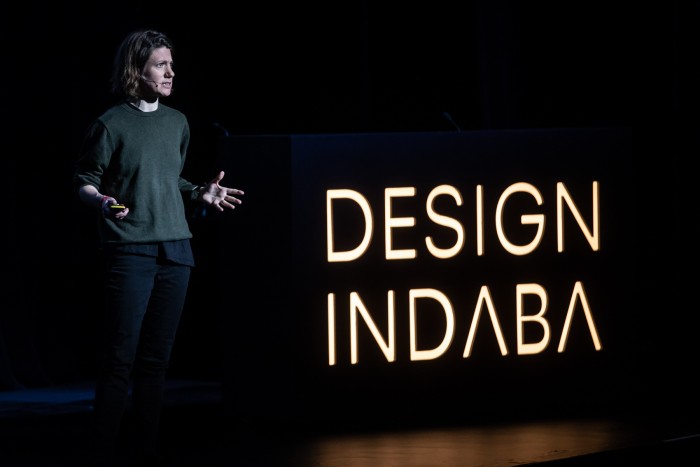 Over the past couple of years that Bold Tendencies has been helping emerging artists, they have commissioned nearly one hundred pieces of art, including the likes of James Bridle, Richard Wentworth and Adel Abdessemed.
Barry has worked with former Design Indaba speaker Es Devlin, Italian physicist Carlo Rovelli and actor Benedict Cumberbatch in order to create what she terms "a monumental act of mediated reading".
The works commissioned by Bold Tendencies compromises of various art mediums, from fine art to opera to dance and even architecture. Barry and her team created a whole world of art and artistic expression.
Watch her full talk below:
However, they wanted to do more than just commission art. She says it's about honing in on the abundance and quality of ideas and the creative people behind them. "How can we mobilise these ideas and make them useful in terms of education, community and play?" Barry wondered.
Together with her team, she looked at how they could create tools that would be useful to the artists, to the audiences and to the workforce. One of them is called My Museum, a museum created, curated and run by primary school kids. Art Trainee Programme is the other, which helps young people who are interested in pursuing a career in the cultural and creative worlds.
Currently Barry and her team are working on two projects outside of the Bold Tendencies programme. These include the Studio Stack in London, a plan to build high rise studio spaces for artists, and the Provision Pavilion in Venice, which aims to create new infrastructure for artists during the Venice Biennale.
Watch More:
Kordae Henry imagines an alternative African history and future
Annabelle Selldorf on architecture's responsibility beyond the building
Ida is a non-invasive, painless way to test blood/glucose levels