Capturing the marine beauty of Cape Town as well as the rich fynbos character of its mountains in a fragrance is no easy task, but designer Kaja Dahl in collaboration with local perfumer Agata Karolina pulled it off with the Taputti and the Sea perfume. We spoke with both ladies about their design processes as they ventured out among the rockpools of Camps Bay beach and the bushy slopes of Signal Hill to gather scent inspirations from nature.
As a designer, Dahl is interested in intuitive, sense-based research – a curiosity that served her well in the hand-on exploration of nature during the research of Taputti and the Sea: Cape Town Edition.
"It started out as research of material. I was researching the natural sea sponge and connecting that to scent and perfumery," says Dahl.
Working with House of Gozdawa, an established luxury perfume studio based in Cape Town, Dahl sought to tell a story through the fragrance of the contrasts in nature that are unique to the area's geography. The designer, along with perfumer Karolina, combined notes of seaweed, earthy soil, dried foliage and leather among others, to create a scent that is evocative of Cape Town.
"My way of working is about coming up with a story. After being briefed by Kaja on what she wanted the Cape Town Edition to express, I decided to show her Cape Town through my eyes as a perfumer," says Karolina, "To give her the story which I felt connected the sea and the land."
Karolina describes the challenging process of not only identifying the right flavours that would represent the character of the city authentically, but also bringing those elements of nature into the studio and transforming it into workable oils that could be developed further. Dahl and Karolina engaged in a meticulous process of mixology, creating different smell compositions using small strips of paper.
By dipping the strips of paper in fragrant oils (each distilled from a distinct natural ingredient), Karolina and Dahl were able to orchestrate different scent levels to ultimately build the robust character of Taputti and the Sea: Cape Town Edition. The final product was distributed as a farewell gift to each of the Design Indaba Conference 2017 speakers as a poetic reminder of their time in Cape Town.
Watch the Talk with Kaja Solgaard Dahl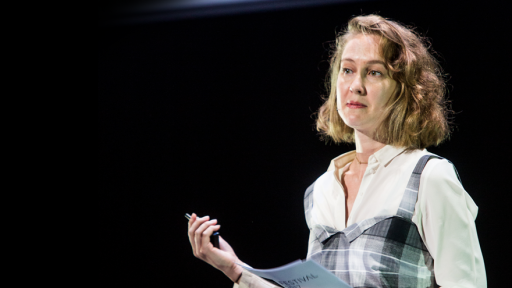 Talks
• Duration: 00:08:31
•
2 Aug 17