Architects by trade, Craig Dykers, who is the co-founder of Oslo-based Snohetta, and Thomas Chapman, the founder of Johannesburg-based Local Studio sat down with us to talk about their partnership on the Arch for Arch project.
Commissioned by Design Indaba and sponsored by Liberty, the Arch for Arch monument is a physical celebration of the Archbishop Desmond Tutu, a prolific figure in South Africa's history.
Made of 14 arching strands of wood, the Arch is also an ode to 14 lines from the South African constitution's preamble. "This project represents the power and strength of the people who overcame odds perhaps even greater than those that we face now," said Dykers, adding that "...these people that have become before us have shown us a way."
Known for transformative urban design, Chapman said of the partnership: "I think the service that we offered at this stage was to translate and to introduce some of the complexities of sight and our situation to our architects in Oslo."
The monument will be unveiled in Cape Town on 7 October, coinciding with Tutu's 86th birthday. A replica will be unveiled in Johannesburg in December.
Watch the Talk with Craig Dykers, Thomas Chapman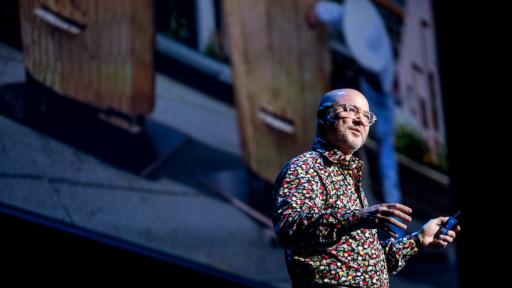 Talks
• Duration: 00:51:55
•
22 Sep 17