Dialogue. Design. Activism. These are the words that describe Design Indaba Global Graduate Arjun Harrison-Mann's work. By exploring the framework of dialogical design, a human-centred framework of creation, Harrison-Mann creates projects that advocate for the rights of disabled people in the UK.
In his project #RightsNotGames, the Royal College of Art graduate created a streaming service that allows disabled people to protest benefit cuts in the UK even if they can't physically attend a rally.
Responding to the same cause, his second project the @DearDecisionMkr project shines a light on the fact that the automated programmes that grant disability benefits are lacking empathy. The bots remove the opportunity for human-to-human compassion.
Each of his projects is driven by cause close to his heart. His mother also had her disability benefits revoked when the government of the UK implemented austerity measures, leading to financial strife in the family.
Speaking at the Design Indaba Conference 2017, Harrison-Mann showed that part of his goal is to bring empathy back into the design process. "Systems can't feel compassion only humans can," he said.
Watch the Talk with Arjun Harrison-Mann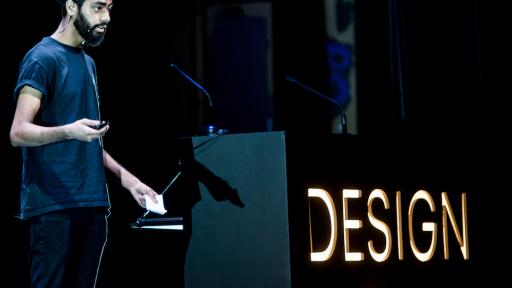 Talks
• Duration: 00:09:23
•
12 Sep 17