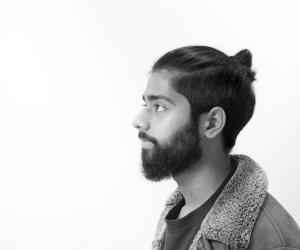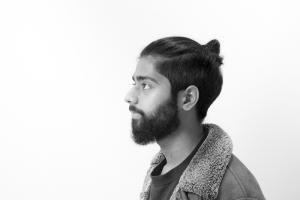 Speaker
Arjun Harrison-Mann is a London-based designer, activist and advocate for dialogue, whose practice proposes the role of dialogical design and Reflective Machines in Post-Visual Communication. Having studied MA Visual Communication at the Royal College of Art, Arjun is also co-founder of Studio Hyte and takes part in multiple lectures, debates and workshops. Through both his collaborative and individual practice, he is keen to explore alternative methods of engagement, where both the subject matter and participant are considered in equal measure.
Often driven by the causes closest to his heart, Arjun's practice currently engages in the recent Disability Benefit Cuts that are taking place in the UK, in which the British government have been found guilty of 'grave or systematic violations' of disabled peoples human rights by the United Nations. Through engaging in this subject via the framework of dialogical design, Arjun is currently creating work that responds to the disability benefit distribution system implemented by tech giants Atos & Capita and along with Benjamin Redgrove is collaborating with DPAC (Disabled People Against Cuts) in order to create a tool to facilitate alternative protest online for deaf and disabled people.
Approaching branding, print, website and exhibition design through emergent modes of interaction and communication, Studio Hyte's ethos is to create meaningful and progressive work within a social and cultural context. Notable projects include; Toilet Break, London Design Festival, 2016; Diaspore: Green Week Festival, Royal College of Art, London, 2016; At No-ones Authority, British Library, 2015. As well as commissioned work, Hyte is also dedicated to contributing critical thought and reflection within Visual Communication; through self-directed research projects such as 'The Book in the Global Village'. A web connected book that explores the role of the printed page in relation to this increasingly connected world.
Arjun has also founded Exhibition Evenings, a student led non-profit, and exhibited internationally; Tanikawa's Living Room (Collaboration with Anastasia Galicheva), 3331 Gallery, Tokyo, 2017; Typeforce 7 Installation (Collaboration with Firebelly Design), Chicago, 2016. As well as taken part in & run multiple lectures, debates and workshops; Crafting Conductivity, Royal College of Art, London, 2016; Communication vs Dialogue, Central Saint Martins, London, 2016; Autonomy and the Machine, Central Saint Martins, London, 2016;
Engaging the Public Through Design, Winchester School of Art, England, 2015.