At Design Indaba Conference 2013 renowned illustrator, graphic designer and writer Christoph Niemann spoke about how design works with what already exists in the world, and with what people already know, in order to challenge perceptions and experiences of people's various interactions.
"One of the most interesting things I see is when media is mixed," says Niemann. He believes that finding innovative ways to combine disciplines is an essential way to integrate familiarity with unexpected outcomes.
In this interview with Design Indaba, Niemann discusses the array of features in the Petting Zoo app.
It started as an experiment. I'm fascinated by the idea of touching a screen and almost having a physical reaction, says Niemann.
"I thought the technology of an app would allow me to make something come alive. It was great to be given the space by Design Indaba to make it happen," he continues.
For Niemann the Petting Zoo app is about connecting animation through translation. Instead of telling a story, the app gives the user the feeling of progressing through the form of a story while being able to pause and spend time interacting with various illustrations.
The whole idea is playing and doing something expected on the one hand, says Niemann. But also its like throwing a curve ball and making something unexpected to challenge people's perceptions.
Ultimately for the German-born designer, the app is about putting together transitional animations, providing the user with an innovative form of storytelling.
Niemann continues to say that Petting Zoo is not about him, or his own character, it's an extension of the user's life and about creating something that makes sense to that person and their experiences.
Download the Petting Zoo app from the iTunes store or Google Play store.
Watch the Talk with Christoph Niemann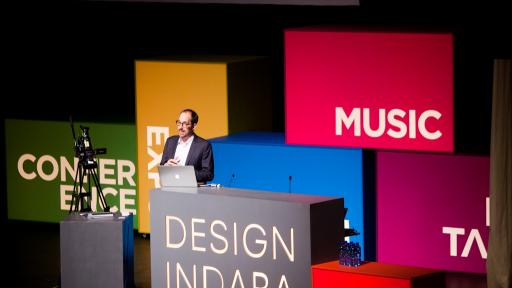 Talks
• Duration: 00:34:45
•
14 Nov 13