London-based industrial designer Benjamin Hubert believes that with great design comes great responsibility. Today's designers are shaping tomorrow's world, and must therefore be conscious of their creations.
Hubert rebranded his studio Layer last year, and has been working with his team on an extensive range of products, from 3d-printed wheelchairs to environmentally aware wearables.
"We design experiences, really it's about design with meaning," says Hubert. "We are the tools for what's going to happen next," says Hubert, and so Layer focuses on products that help the user. The duty of design is to solve problems and therefore improve life, in both its pleasures and its obstacles.
"The way you keep your studio relevant is by challenging yourself," says Hubert. "That keeps you progressive. It's about embracing technology; it's about understanding what people need now, what they want, what they'll need next."
Watch the Talk with Benjamin Hubert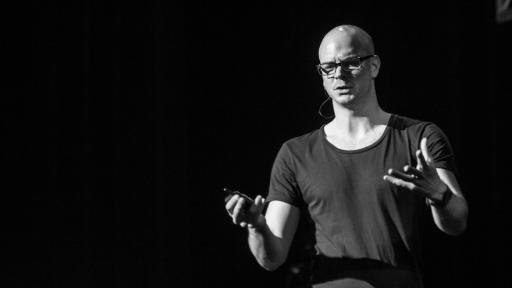 Talks
• Duration: 00:39:34
•
21 Jun 16