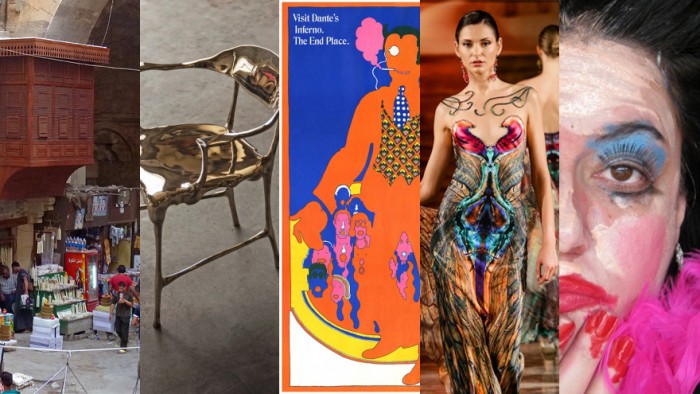 1
The legendary graphic designer Seymour Chwast takes us on a whistle-stop tour of the period styles that have shaped the industry. Read this Opinion piece.
2
South African fashion designer Hendrik Vermeulen's latest fashion collection, Insecta Mirabilis, is inspired by the beauty of insects. Flip through this Lookbook.
3
Frank Tjepkema's latest body of work conveys solidity even as it seems to be melting away. See the Product Spotlight.
4
Curator Christine Eyene tells us about her selection of experimental artists from Africa whose work was part of London's recent "Africa Utopia" festival. Read our interview with her here.
5
Meet ARCHiNOS, an architecture firm that is helping to restore Cairo's mediaeval and Ottoman-era buildings. Read our African Report.