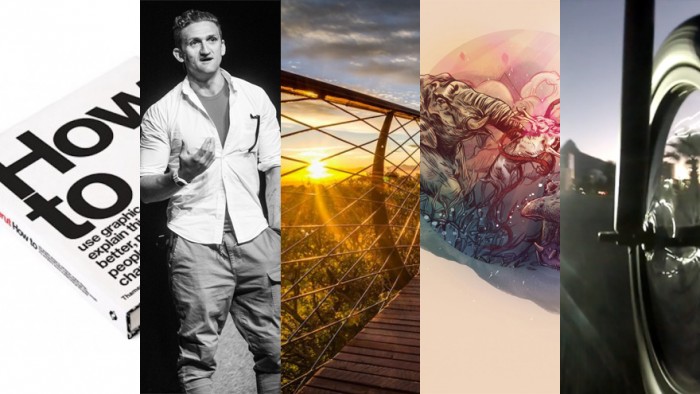 The most read stories this week were both announcements: firstly of the winner of MBOISA and secondly the winner of the Innovation Award.
1.
The Boomslang, a raised walkway through Kirstenbosch Garden's arboretum designed by Mark Thomas Architects and Henry Fagan & Partners, was the public's choice among the 12 nominations in this year's competition.
2.
Also popular was our coverage of another winner – the Watt Scooter by eLabs, which won Design Indaba's Innovation Award, presented by Adams&Adams. The scooter is a sustainable and practical way to commute in the inner city.
3.
Another Expo feature that grabbed readers' attention was the Paper Planes exhibition, a partnership between Alexander's Band and Design Indaba. This popular exhibition drew on South Africans' shared heritage by depicting little-known mythologies from our various cultures.
4.
Many readers, not wanting Design Indaba Conference to end, headed to our website to relive the most memorable moments of the Conference's last day.
5.
Readers were also captivated by the announcement of charismatic graphic designer Micheal Bierut's new book, "How to: Use graphic design to sell things, explain things, make things look better, and (every once in a while) change the world".