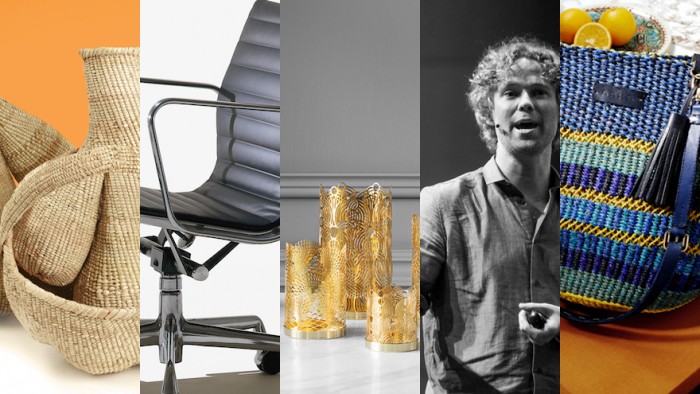 Take Five
1
French designer Matali Crasset gives us a first-person account of her time spent with Zimbabwean weavers developing baskets based on the iconic shape of the gourd. Read her story.
2
Fashion designer Akosua Afriyie-Kumi left Ghana to study in London but chose to return home afterwards to set up her own accessories brand. She tells us why in this African Report.
3
Tom Hulme, founder of open innovation platform OpenIDEO, tells us why we have to stop being afraid of technology. Watch the trailer or the full talk from our 2014 Conference.
4
We caught up with jewellery designer Lara Bohinc in London, where she launched her first interior products made with large-scale producers. Watch our video interview with her.
5
Nick Finney, founder and creative director of NB Studio, ponders the role of time itself in producing "timeless design". Read his opinion piece.
Watch the Talk with Tom Hulme