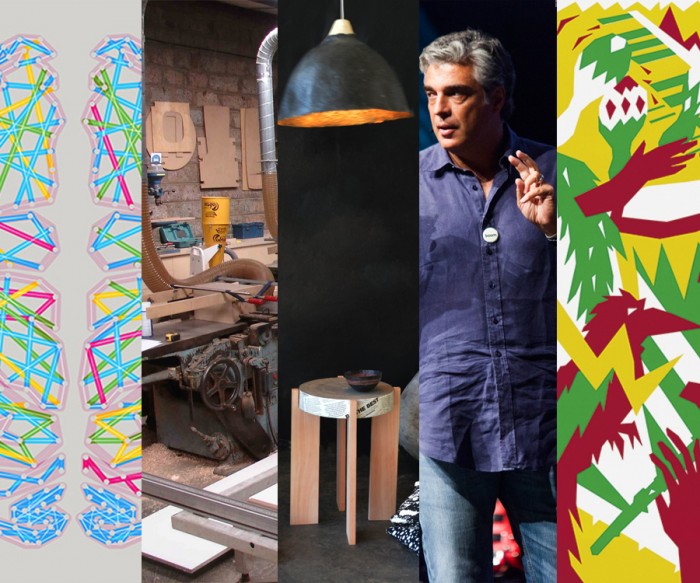 1
The video of Marcello Serpa's Design Indaba Conference was a blockbuster hit this week. Watch the award-winning creative director behind Havaianas as he talks about what makes a good ad.
2
Trend consultant Jorge Grimberg reports from São Paulo on AGI Open 2014, where a surprise speaker made a rare appearance. Read his review of the graphic design industry's annual confab here.
3
In this African Report we introduce you to Kenyan-born Naeem Biviji, a rare kind of architect who takes on only small-scale projects and crafts all his furnishings by hand. See the work of Biviji's Studio Propolis here.
4
We shine the spotlight on a new collection of paper products from social entreprise Quazi Design. The Handmade Home collection is an ambitious departure from the Swaziland-based project's previous focus on jewellery. Check it out here.
5
British graphic designer and Pentagram partner Eddie Opara visualises the complexity of creative thinking in his cover design for "The Atlantic" magazine. See the cover here.
Watch the Talk with Marcello Serpa