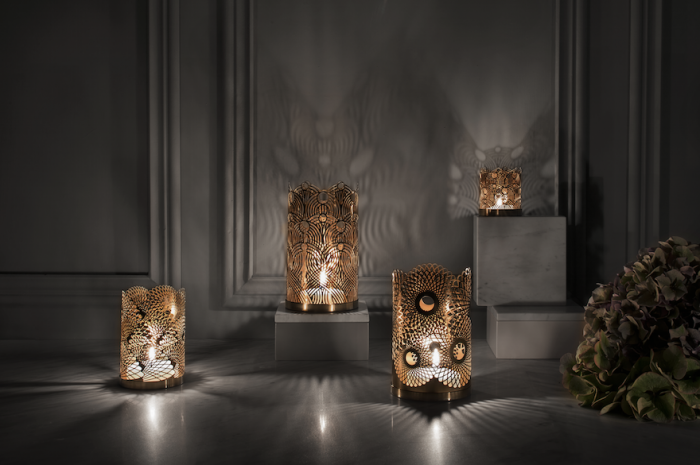 The London Collection by Lara Bohinc. Image: davidreport.com.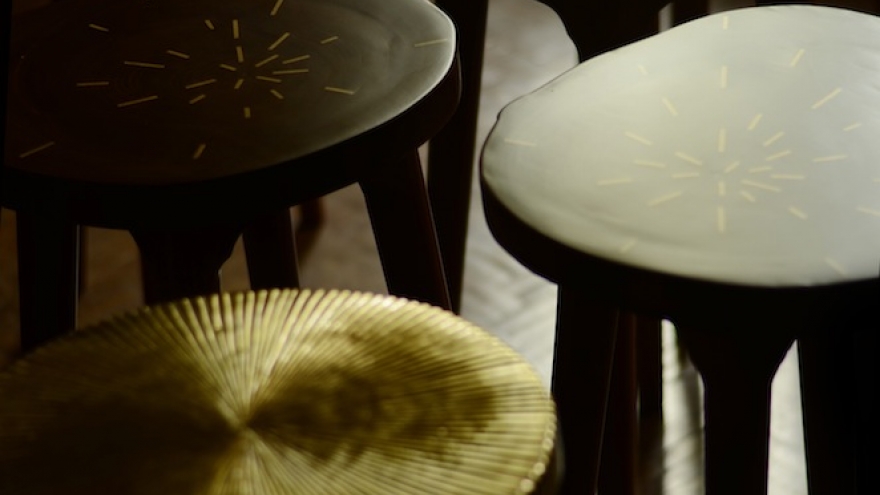 Tekku Stools by Ira Studio
Teak and brass combine in two stools that exemplify this Chennai-based studio's subtle synthesis of age-old Indian craft and contemporary design. Read the Product Spotlight here.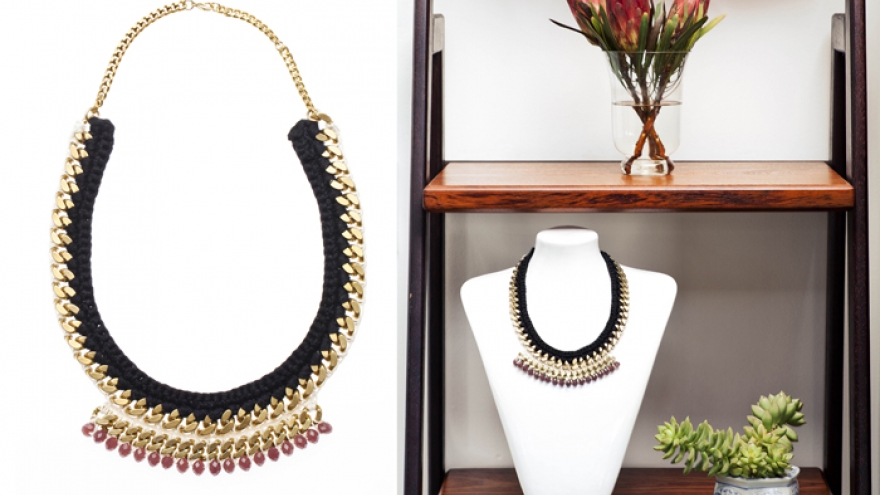 The Fall Collection by Henriette Botha
Cape Town-based jewellery designer Henriette Botha makes statement pieces from crocheted cotton, brass chains, beads and semi-precious stones. She launched her brand to sell-out success as an Emerging Creative at Design Indaba Expo 2014. Read our Next Generation feature with her here.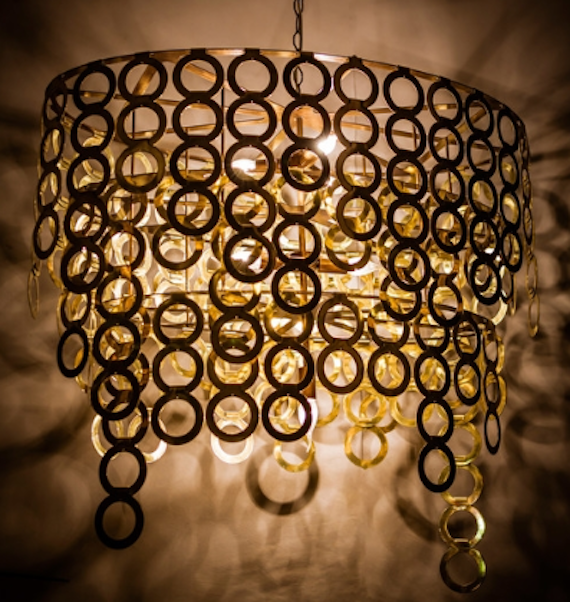 Liz Chandelier by Egg Designs
The Liz Chandelier collection by Egg Designs is a high-impact modular light that can be customised by the consumer. A system of brass pieces that hook on to each other allows the length of each descending to vary. Read the Product Spotlight here.
The London Collection by Lara Bohinc
In this exclusive video interview, Slovenian-born jewellery designer Lara Bohinc tells us about her recent collaboration with Swedish manufacturer Skultuna. The London Collection is a range of brass candle holders that conveys Bohinc's eye for delicate pattern.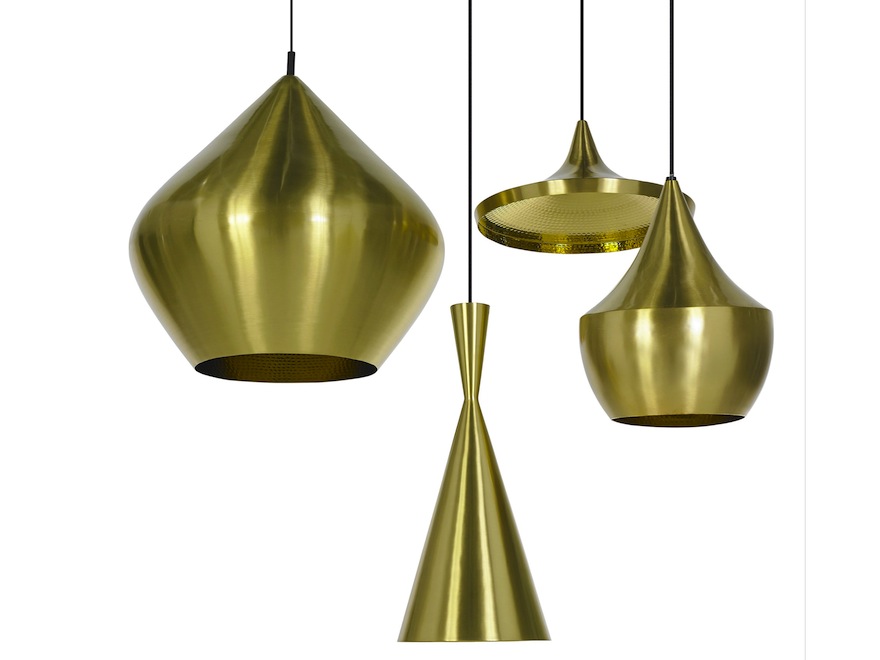 Beat Brass lamps by Tom Dixon
Tom Dixon's latest collection of brass pendant lights is handspun from solid sheets of brass. The interior of each light bears the beaten marks of its making while their exterior is brushed and lacquered to keep the focus on their striking shapes. Read the Product Spotlight here.
Watch the Talk with Lara Bohinc