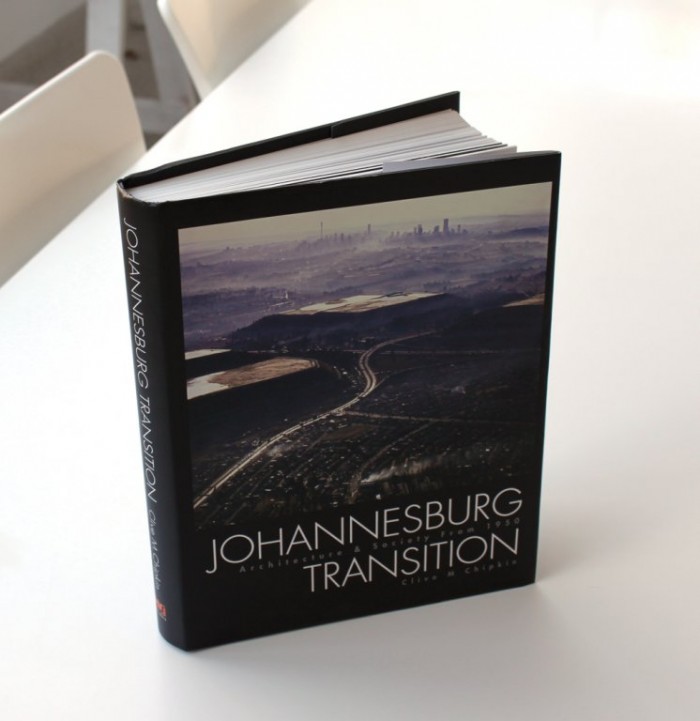 Here is a brilliant biography of Jozi, by Clive M Chipkin, seen through its architecture and planning. Published by STE, Johannesburg Transition, subtitled "Architecture and Society from 1950", comes as a sequel to Johannesburg Style – "Architecture and Society 1880s to 1960s".
For those who are not familiar with the first volume, the opening chapters recall the youth of Johannesburg. The incredibly dense and erudite introduction describes the mixed colonial background from which the new city developed. Chipkin then proceeds to tell us of how Johannesburg emancipated through its built form, constructing its own identity by aggregating international trends. How the Edwardian city made way for the City of Towers, metamorphosed into the apartheid metropolis until, once most of the historical streets were destroyed, a fantasy past was recreated in the form of a post-modern extravaganza. How by the end of the 20th century, the still young city seems to find its original identity in the subtle blend of its people's cultures.
Hopping from one anecdote to the next, the study digresses through snippets of politics and slices of life and, occasionally, music, literature and visual arts. The result is a vivid account that quickly immerses the reader into the lives of a past elite. Chipkin introduces us to the array of characters behind the shape of the city. He tells us of the intentions of architects and their clients, of the meaning they have infused, successfully or not, in their buildings, revealing architecture as the direct reflection of a society. They were influenced, of course, by the international trends and models. But that is not enough to explain the fast-paced transformation of the urban fabric. Tumultuous politics, economy and industry play a major role.
From a vast array of themes Chipkin pulls the elements together, navigates from high-rise towers to suburbia, from shopping malls to Soweto, and draws the attention to the most telling details. The text is supported by carefully chosen pictures. Outspoken, he delivers an impressively rich, documented and entertaining story, while always keeping the rigour of an academic. The book is already called a classic – and rightly so. Unfortunately, it will probably be a good 20 years before it is relevant to write a third tome.