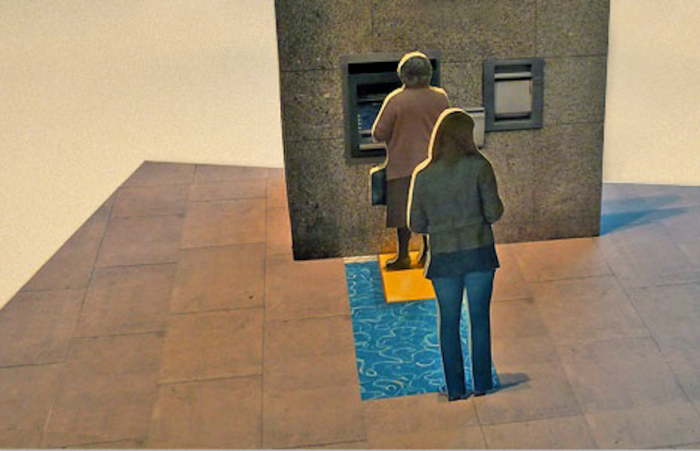 MakeRight: Involving prisoners in anti-crime design
Since it's founding in 1999 by Central Saint Martins College of Art and Design professors Lorraine Gamman and Adam Thorpe, the Design Against Crime Research Centre (DACRC) has taken a forward-thinking approach to social innovation. With practice-led design research, the DACRC's agenda aims to utilise design thinking and practices to address and reframe the challenging pre-existing script of crime prevention. At the core of this research is empathetic design, which doesn't compromise on functionality or aesthetics.
MakeRight, a recent initiative of the DACRC's, embodies this design ethic. A collaboration between DACRC and the National Institute of Design in India, MakeRight seeks to "improve the operational capacity of prison industries both in London and Ahmedabad" by involving prisoners in the design and manufacturing of theft-proof bags.
"At present, inmates who work for 'prison industries' across the globe do not learn new skills, just odd jobs. They aren't taught skills that could make them resilient in the workplace once they leave. This is because education and work are disconnected," said Gamman. MakeRight follows in the steps of programmes such as Fine Cell Work, which – in an effort to reduce the rates of recidivism within the criminal justice system – provide prisoners with skills that will serve them better in the outside world when seeking employment or in creating their own legal enterprise opportunities whilst generating a much needed income stream for prisons.
The MakeRight theft-proof bags enable product design that not only address a user but also an abuser, allowing for a solution that actually designs out crime without impacting on the final object and its intended user.
"It is a very interesting concept where we can tap the artist inside a criminal's mind and then turn it into a tool that could benefit them and the society they live in. It is a visualisation of anti-crime design as restorative justice," said Professor Pradyumna Vyas, director of National Institute of Design in India. Following successful trials in the UK and India, the MakeRight scheme is soon to become a more permanent fixture within the prison industries and hopefully their products will be available on the market in the near future.
Most interestingly by creating a sense of empathy with the victim of crime, MakeRight products develop upon the empathetic processes that are often required of designers when seeing things from another's perspective. The importance of empathy in design, however, is a particularly interesting contrast with prison culture where there is widespread emotional suppression and an implicit lack of empathy. In this case, design tools and processes can assist in the inmates' learning how to relate and empathise with people, having a positive impact on the products designed and in humanising their overall prison experience.
Not only does the scheme benefit the inmates, but the designers who are involved in teaching the required manufacturing skills benefit from the mutual employment. In a time when prospective design jobs are far and few between, schemes such as this provide alternative career paths and challenge students to become broader and more conscious designers. These designers are contributing in facilitating other people's creativity outside of the usual remits of the creative economies, playing a role in democratising the design process to create more social justice as a result.
Design Against Crime presented as part of the Future London Academy's Design Thinking and Innovation course. For more information on upcoming courses see the Future London Academy website.