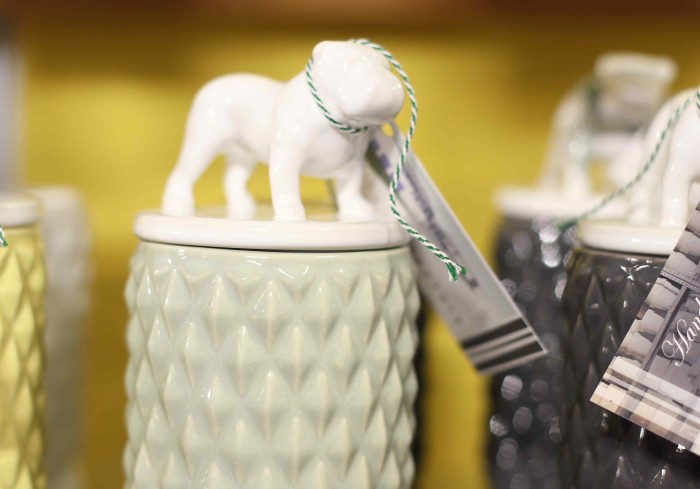 The Business Acumen for Artists course at UCT's Graduate School of Business teaches creatives commercial skills such as pricing their products.
Pop art pioneer Andy Warhol famously said: "Being good in business is the most fascinating kind of art. Making money is art and working is art and good business is the best art."
Unfortunately, few artists are trained in the commercial and financial know-how necessary to establish and grow a thriving business.
"It is a systemic problem, not just in South Africa but worldwide," says Elaine Rumboll, who convenes the Business Acumen for Artists executive education course at the University of Cape Town Graduate School of Business. "Creatives are not taught the importance of the commercial aspect of what they are doing in schools and universities."
Rumboll recalls a conversation with a member of staff from a local fine art school who said that they were in the business of fine art – "not in commercialising anything."
I think this is part of the problem – the belief that business and art are two worlds apart and that you either produce fine art or you sell out. In a country like South Africa, artists are the lifeblood of innovation, she says.
Business Acumen for Artists takes a practical approach to teaching these skills over a 13-week period. Applicants to the course need to have a specific creative goal that they want to achieve by the end of the course.
"They have to conceptualise and concretise a business idea," explains Rumboll. "They spend the 13 weeks prodding it from different angles and by the end of it, we want participants to have a product or service that they can actually ship."
To achieve this, the course covers three areas:
Back to business basics
This part of the course deals with developing fluency in the language of business as well as sharpening basic business skills.
"One of the major pitfalls for creatives is not knowing their value," explains Rumboll, who is both award-winning poet and successful businesswoman. "Part of the course is about teaching people how to price their products. It is not just about putting a mark-up on your material costs."
Creatives should think about a complexity fee that has production time built into it but also the effort of dealing with difficult clients, she says.
Other skills – such as how to manage your finances, how to market yourself more effectively when you're on a tight budget and how to make full use of digital marketing – are taught by industry experts such as digital marketing specialist Dave Duarte and Paul Galantis, marketing director and co-founder of successful online business Yuppiechef.
Encouraging an entrepreneurial mindset
"What makes it often very difficult to become a creative entrepreneur is that anything that involves innovation or creativity comes from a place of uncertainty," Rumboll adds. "The nature of the creative process is uncertainty. The course teaches artists that it is not about hoping for hand-outs but about a business mentality to create work."
Renowned South African ceramicist Lisa Firer guides the class through a vision board exercise to help distil their creative objectives. Participants are also taught to conceptualise ideas through the 'Blue Ocean Strategy' of analytical frameworks and tools that foster the person's ability to systematically create new opportunities and markets.
To move from being an artist to being a creative entrepreneur takes an enormous leap of faith, courage and bravery. It is a lot of work and self-work, which is woven into the course material, says Rumboll.
A network of peers
The course creates a peer-learning environment not only through the diversity of participants but also through a structured six-month mentorship.
"One year, I had a class with a 19-year old circus performer and a 64-year old painter," Rumboll recalls. "It covers the whole gambit of creative endeavours and you don't have to be at the start of the journey; you can be at any point. When people share their stories, they become braver. People must be incredibly courageous to go out on their own and the support they find here is invaluable."
One of the unintended outcomes of the course is the sharing economy that arises in the class. People do in-kind exchanges of skills and several collaborations have happened as a result.
At the end of the course, the participants pitch their business idea to a panel of judges who evaluate its feasibility.
Win a free Business Acumen for Artists course
Design Indaba and UCT Graduate School of Business are giving away one sponsored slot at the next Business Acumen for Artists course to the value of R7 500. To enter, submit your CV and a motivation on why you think you are a suitable candidate. The motivation must also include the artistic goal that you want to turn into a viable business idea by the end of the programme.
To submit your entry, send an email with the subject line "Business Acumen for Artists" to editorial@designindaba.com or click here.
You can also register for the course here.
The competition closes on 8 August 2014.
The course runs from 25 August to 24 November 2014. The winner must be available for the 13-week period to attend classes on Monday nights from 6 to 9 pm, in Cape Town.
The prize does not include accommodation, flights or any additional expenses incurred during the course.
The winner will be notified on 15 August 2014. Odds of winning are solely dependent upon the total number of eligible entries received. Design Indaba will notify the winner/s by email.
Winner: Nawaaz Saldulker