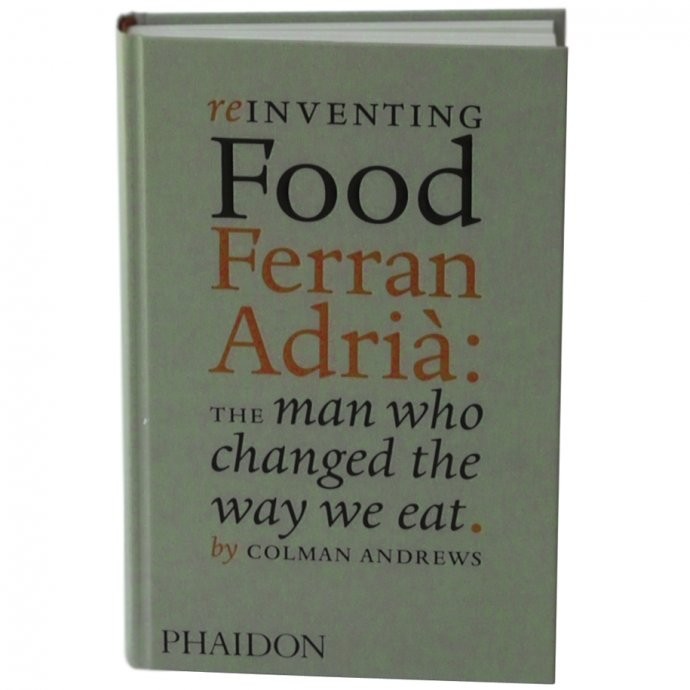 Ferran Adrià is hailed as the world's most influential and controversial chef. He is charged, or credited rather, with being the man who changed the way we eat. His restaurant El Bulli, which he describes as his Ferrari, is said to be the most famous in the world with the capacity to seat 8 000 diners a year, and more than half a million requests for these seats.

It is believed that no chef in history has been interviewed, written about and analysed more than Ferran Adrià. Reinventing Food, subtitled "Ferran Adrià: The man who changed the way we eat", is the latest addition to the library of literature that chronicles the life and work of Adrià. Written by Colman Andrews and published by Phaidon, this attempt is still surprisingly fresh, original and captivating, with the book reading as a novel or biography rather than a dry account of Adrià's success.

Starting with a chapter on why Adrià matters, covering his personal austerity and unassuming ordinariness, the book goes on to explore how he started working in molecular gastronomy, the development of new food concepts, the running of El Bulli and much about his personal life – the Ferran behind Ferran Adrià. In a 2009 interview he said: "Even I, sometimes, get tired by this Ferran Adrià we see everywhere."

What Andrews ultimately offers with this book about Adrià is an honest and insightful story about the life and times of the world's most famous chef. It goes behind the surface glamour and reveals much about the person that makes it all happen. It's a story about a person and a great read for anybody interested in people, and not just food.
Watch the Talk with Ferran Adrià