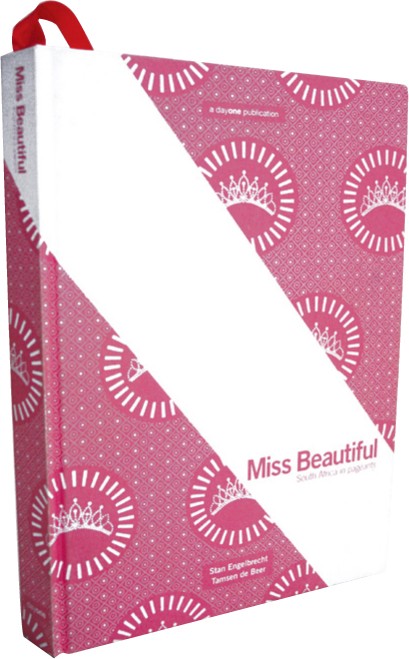 And the crown goes to… Little Miss Skwatta Camp (carrying her dripping wet prize to a nearby shack, where she poses for photographs), the Calvinia Meat Festival Queen (with her "feeskoningin" sash over her lime green fleece jacket and black jeans), Miss Gay Disco Queen ("I look better than most women in bathing costumes"), Mr HIV/Aids-Awareness, Mr Reach for a Dream, Miss Namaqua, Miss Rivonia/Miss Anti-Crime, Mr Six-pack, and a controversial Miss SPCA (shot in front of taxidermied animals and hooved ashtrays).

This is the content of Miss Beautiful, a photographic investigation into South Africa's pageants by Stan Engelbrecht, with supporting stories by Tamsen de Beer. It's uncanny how Engelbrecht's lens captures far more than a smile and a sash. From the runway of politically-unsavoury pageants – black, white, Indian, transvestite and HIV-positive – to the trials and tribulations fuelling the subculture of pageants, this cross-section of beauties becomes an investigation into South African identity as a whole.

Printed with a pink shweshwe motif and sporting a thick red ribbon marker, Miss Beautiful might at first glance seem to be a "funny" collection of South African beauty pageants. However, inside, this contemporary coffee table book speaks of a rainbow nation, full of hope, mostly confident, relatively beautiful and all very South African.