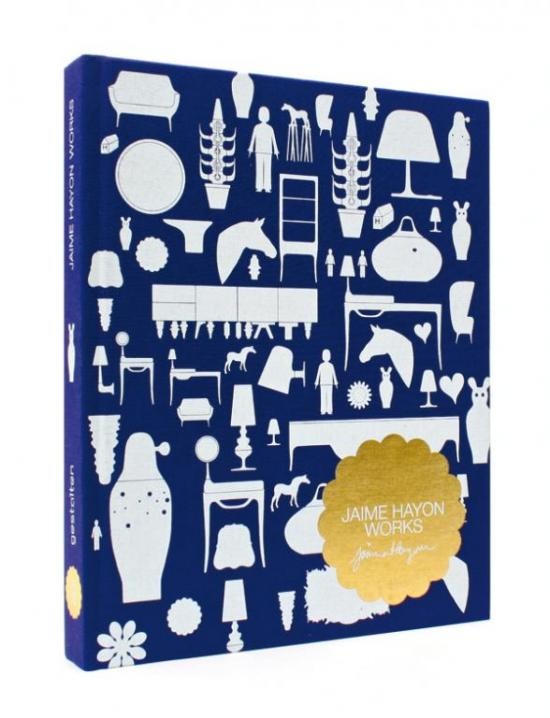 Jaime Hayon Works by Jasper Morrison
"Imagine this, you board a plane for a 12-hour flight to Cape Town and there's a person sitting in your seat wearing blue spectacles and bright red shoes. He moves over to the window seat and you take your place, fearing that he's probably going to the same design conference and you'll have to talk design for hours. That's how I met Jaime, but it wasn't boring," reads Jasper Morrison's introduction to Jaime Hayon Works. Yes, Hayon and Morrison met en route to Design Indaba in 2007.
Published by Gestalten, Jaime Hayon Works is the rising Spanish star's first monograph and offers a thorough exposition of the prolific designer's interdisciplinary approach and extraordinary talent. Whether he is creating interior design, furniture, illustration, tableware or decorative vases and ceramics, Hayon's signature style always shines through. Seemingly without effort, his designs coherently bring together diametrical opposites such as opulence and practicality, sensuality and precision as well as finesse and restraint.
Fitting of his style, the book's design complements bold white silhouettes of his work on the cover with gold-edged pages. Always carving out his own space between extravagance and cheekiness, the book connects Hayon's work to his personality, introducing the reader to Hayon himself, who basks in the spotlight of self-promotion. Nonetheless, Hayon is generous, offering indulgent exposes of his creative process - rough scrapbook explosions are translated into slick computer rendered graphics and ultimately manifest as hyperreal objects of desire.
As Morrison continues in the introduction: "He's like a book you can't put down, except that you're not holding the book and it's reading itself!... That's really all you need to know about Jaime Hayon, have a look for yourself."
Watch the Talk with Jaime Hayón