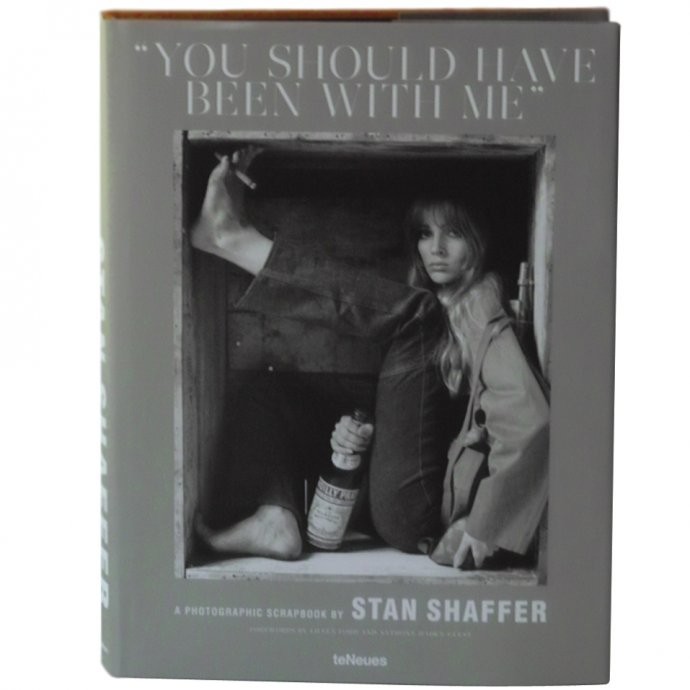 There's something both mysterious and inviting about a coffee table book that has the phrase "You should have been with me" on the front of the slip-cover, and "Dressing Room Antics" on the back. And yes, American photographer Stan Shaffer's A Photographic Scrapbook, chronicling his love of photography, does measure up.

Published by teNeues, the book captures the essence of a bittersweet period in the history of New York City, the fashion and pop culture of the 1960s, 1970s and 1980s. In his photographic work Shaffer has interchangeably taken up the role of voyeur, participant and invited guest resulting in a well-rounded view of the lifestyle that came to define a recession-stricken New York of the 1970s. It was a time of lively culture and Art Deco everything. Some of Shaffer's favourite subjects included ladies and fast cars, with a keen focus on the emergence of a new, liberated sexuality.

Shaffer tells, briefly, of discovering models (and falling in love with them), hanging out in the right places, working with the likes of Andy Warhol, his love affair with Julie Hagerty, working for publications like Vogue and New York Times, and shooting in "industrial" locations like the airport long before it became fashionable.

Shaffer died unexpectedly during the production stages of the book, turning the retrospective into more of a tribute. There are also heartfelt tributes to Shaffer from friends, family and colleagues.
Subscribe to the Design Indaba magazine during February or March 2011 and stand a chance to win a copy of A Photographic Scrapbook.